READINGS for 2007-01-06
THE REAL BIG BROTHER
?You are My beloved Son with Whom I am very well pleased.? ? Mark 1:11

Pinoy Big Brother! It?s been two years now since this reality TV show became a hit, earned fame and oodles of money. ?Housemates? enter the ?Big Brother house? and live there for 100 days. Their words and actions, from waking to sleeping are monitored by Big Brother and the whole nation. They face challenges to win prizes and ultimately ? to please Big Brother. They enter the ?confession room? to express themselves ?no-holds-barred? to Big Bro. Some are voted out and evicted by the housemates, the nation (via texting) and Big Brother (his special prerogative).
Our being Christian is both like and unlike that show. Like it, we must face life challenges to win temporal ?prizes? and ultimately ? to please our Big Brother, Jesus Christ. We enter His ?confession room? when we want to set things straight with Him ? no holds barred. However, unlike the show, He doesn?t vote us out, even if the whole world ?evicts? us.
It is a wise decision to ask ourselves at day?s end, ?Did I please my Big Brother today??
It is my conviction this year to grow in constant awareness that my Heavenly Audience is watching me with His eyes of love. Tina M.
REFLECTION:
Henri Nouwen says, ?I gradually realize that I want to be seen by You, to dwell under Your caring gaze and to grow strong and gentle in Your sight.?

Cast upon me Your loving gaze and I will grow in Your beauty. Amen.
1st READING

1 John 5:5-13

John tells us that the only way to overcome the powers of the world is through faith. What then is the power of faith? The irony of faith is that its power resides not in the one who has faith but in the person in whom one has faith. If we remember this fact, then we will never have to worry about the powers of sin anymore. When we put our faith in Jesus, we avail ourselves of the victory that He won on the cross and it is applied to our lives in order that we can become His disciples. Let us pray for the grace to entrust ourselves to Jesus through faith.

5 Who [indeed] is the victor over the world but the one who believes that Jesus is the Son of God? 6 This is the one who came through water and blood, Jesus Christ, not by water alone, but by water and blood. The Spirit is the one that testifies, and the Spirit is truth. 7 So there are three that testify, 8 the Spirit, the water, and the blood, and the three are of one accord. 9 If we accept human testimony, the testimony of God is surely greater. Now the testimony of God is this, that he has testified on behalf of his Son. 10 Whoever believes in the Son of God has this testimony within himself. Whoever does not believe God has made him a liar by not believing the testimony God has given about His Son. 11 And this is the testimony: God gave us eternal life, and this life is in his Son. 12 Whoever possesses the Son has life; whoever does not possess the Son of God does not have life. 13 I write these things to you so that you may know that you have eternal life, you who believe in the name of the Son of God.
P S A L M

Psalm 147:12-13, 14-15, 19-20

R: Praise the Lord, Jerusalem.

12 Glorify the LORD, O Jerusalem; praise your God, O Zion. 13 For he has strengthened the bars of your gates; he has blessed your children within you. (R) 14 He has granted peace in your borders; with the best of wheat he fills you. 15 He sends forth his command to the earth; swiftly runs his word! (R) 19 He has proclaimed his word to Jacob, his statutes and his ordinances to Israel. 20 He has not done thus for any other nation; his ordinances he has not made known to them. Alleluia. (R)
G O S P E L

Mark 1:7-11

One of the promises of the Gospel is that through faith in the work of Jesus we all become sons and daughters of the Father. Thus as we reflect upon the voice of the Father at Jesus? Baptism, we can hear his words and apply them to ourselves! This should remind us that our dignity rests in the fact that we have been created in the image and likeness of God. Herein lies both our origins and our destiny. Let us seek to be faithful to our true identity and not allow the ugliness of sin to mar the beauty with which we have been created.
7 And this is what he proclaimed: ?One mightier than I is coming after me. I am not worthy to stoop and loosen the thongs of his sandals. 8 I have baptized you with water; he will baptize you with the Holy Spirit.? 9 It happened in those days that Jesus came from Nazareth of Galilee and was baptized in the Jordan by John. 10 On coming up out of the water he saw the heavens being torn open and the Spirit, like a dove, descending upon him. 11 And a voice came from the heavens, ?You are my beloved Son; with you I am well pleased.?
my reflections
think: The irony of faith is that its power resides not in the one who has faith but in the person in whom one has faith.
________________________________________________________
_________________________________________________________
God?s special verse/thought for me today________________
________________________________________________________

T O D A Y ? S BLESSING LIST
Thank You Lord for: ____________________________________
_______________________________________________________
READ THE BIBLE IN ONE YEAR Genesis 21-24
GOD?S CHILDREN IN CHRIST
I am an only son.
To be a son is a gift. I did not choose to be a son. I did not choose the father who begat me nor the mother who delivered me. I did not choose the family I was born into. I did not choose and so my being a son is always a gift to me.
To be a son is a gift. My parents wanted to have a son, yes; but they did not decide that I would be a son. They longed, wished, and prayed for a son, but they could not decide who among their children would be a son. They did not choose to make a son out of me; they simply received me and, indeed, a son was given to them. My being a son is not only a gift to me; it is also a gift to my parents.
To be a son is a gift. Every birth is a letting go. The first time I experienced separation was when I came out of my mother?s womb. As I grow, I have to go through a lot of letting go. My parents have to experience separation from me many times too. The reason for all these partings in life is the fact that I am not only a gift to my parents, but to others as well. When I became a priest, my being a gift took on a more definite form. My parents gave their only son as gift to God and His People.
We are God?s children ? all of us, sons and daughters. We are all His gifts to our parents, to the Church, and to the world. Then in turn, we are the gifts of our parents, of the Church, and of the world to God from whom we came in the first place. ?Every child,? I read somewhere, ?comes with the message that God is not yet discouraged with man.? Jesus, the Father?s Beloved Son on whom His favor rests, puts an exclamation mark to this quotation. Through Him, we become God?s children too. Do we dare change the exclamation mark into a question mark instead? Fr. Bobby T.

REFLECTION QUESTION: With the kind of life I live, am I a beloved child of God?

In baptism, You have made us Your children, O God our Father. By the merits of Jesus, Your Beloved Son, make us faithful to our baptismal vows. Through the Holy Spirit, dwelling in us, make us signs of Your favor upon Your People.
Blessed Andre Bessette, religious, pray for us.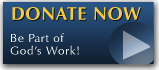 The FEAST is one of the happiest places on earth.

Click Here to find a Feast near you!
KERYGMA TV! is BACK
KERYGMA TV is on a new time slot and new channel Sundays 8 a.m. at IBC 13
Need Counseling? No Landline?
Now, you can use your mobile phone to call a friend for counseling at 09228407031. Or you may call our landlines 7266728, 7264709, 7259999 Mon-Fri 24-hrs, Sat 6am-5pm, Sun 6am-10am
BO BLOGS!
Go to Bo's Official Site and read his almost daily blog! Its not news, but thoughts and musings of Bo Sanchez. Get to know Bo in a more personal way --and find out what it means to live the life of a preacher. You get to enrich your faith as well.
DONATION
Remember to always donate your "first fruits"-not the last. Click on the "Donation" Box under the members menu - and you'll even see links to the nearest branches of the Banks where you can deposit.