READINGS for 2007-01-05
THE GLOW OF LOVE
?Let us love not in word or speech, but in deed and truth.? 1 John 3:18

Dr. Catherine Hamlin walks into a room and tears flow. An Australian ob-gyn, she and her late husband built a pro-bono fistula hospital in Ethiopia for women who had been cast out from society. They are outcasts because of the foul smell they emit caused by continuous flow of urine and waste through a hole (or fistula) that failed to close after five or six days of unassisted childbirth labor in extremely poor conditions.
For the last 50 of her 80 years, she has made sure that fistulas are closed, that the women are fed, given physical therapy, emotional healing and sent away with new clothes and money to begin life anew.
?They enter our gates with heads bowed down with two things only: Hope and urinestained clothes,? she narrates in an Oprah show. ?We spend $450,000.00 a year to treat these women, and we beg. My husband calls us professional beggars.? And Dr.Hamlin smiles.
There?s a twinkle in her eyes. A glow.
She is wrinkled, frail, thin.
But that glow grows on you.
That glow of love.
Do you have it? Lallaine G.
REFLECTION:
My friend, as we welcome this new year, let us ask ourselves, ?Am I glowing? What am I glowing with??

Lord, make me more loving this year. Reveal to me the areas in my relationships where I have been selfish, proud, or cold. Give me a new heart. Grant me that glow of love. In Jesus? name. Amen.
1st READING

1 John 3:11-21

When we exclude love from the way we relate to another person, we are allowing sin to rule that relationship. All sin is a type of murder ? murder in the sense that we are putting to death the potential that we have to live in the full image and likeness of God. When we sin we destroy our ability to image the Lord who created us. This is the tragedy of sin in its deepest reality. Obviously there are differing degrees of this reality but even if we have only succumbed to a small sin, this could be merely the first step to a much larger sin.

11 For this is the message you have heard from the beginning: we should love one another, 12 unlike Cain who belonged to the evil one and slaughtered his brother. Why did he slaughter him? Because his own works were evil, and those of his brother righteous. 13 Do not be amazed, [then,] brothers, if the world hates you. 14 We know that we have passed from death to life because we love our brothers. Whoever does not love remains in death. 15 Everyone who hates his brother is a murderer, and you know that no murderer has eternal life remaining in him. 16 The way we came to know love was that he laid down his life for us; so we ought to lay down our lives for our brothers. 17 If someone who has worldly means sees a brother in need and refuses him compassion, how can the love of God remain in him? 18 Children, let us love not in word or speech but in deed and truth. 19 [Now] this is how we shall know that we belong to the truth and reassure our hearts before him 20 in whatever our hearts condemn, for God is greater than our hearts and knows everything. 21 Beloved, if [our] hearts do not condemn us, we have confidence in God.
P S A L M

Psalm 100:1b-2, 3, 4, 5

R: Let all the earth cry out to God with joy.

1 Sing joyfully to the LORD, all you lands; 2 serve the LORD with gladness; come before him with joyful song. (R) 3 Know that the LORD is God; he made us, his we are; his people, the flock he tends. (R) 4 Enter his gates with thanksgiving, his courts with praise; give thanks to him; bless his name, (R) 5 The LORD is good: the LORD, whose kindness endures forever, and his faithfulness, to all generations. (R)
G O S P E L

John 1:43-51

I think that there is an element of skepticism in all of our minds at times concerning the things of God. This is hard to avoid as we live in a world that often wants to deny that we should give any credence to the idea that God exists and that He has a call upon our lives ? that we have a duty to be obedient to His will. There are times when this causes all sorts of inconveniences for us so we allow ourselves to be deceived by arguments that seek to cast doubt upon His real role in our lives.

43 The next day he decided to go to Galilee, and he found Philip. And Jesus said to him, ?Follow me.? 44 Now Philip was from Bethsaida, the town of Andrew and Peter. 45 Philip found Nathanael and told him, ?We have found the one about whom Moses wrote in the law, and also the prophets. Jesus, son of Joseph, from Nazareth.? 46 But Nathanael said to him, ?Can anything good come from Nazareth?? Philip said to him, ?Come and see.? 47 Jesus saw Nathanael coming toward him and said of him, ?Here is a true Israelite. There is no duplicity in him.? 48 Nathanael said to him, ?How do you know me?? Jesus answered and said to him, ?Before Philip called you, I saw you under the fig tree.? 49 Nathanael answered him, ?Rabbi, you are the Son of God; you are the King of Israel.? 50 Jesus answered and said to him, ?Do you believe because I told you that I saw you under the fig tree? You will see greater things than this.? 51 And he said to him, ?Amen, amen, I say to you, you will see the sky opened and the angels of God ascending and descending on the Son of Man.?

my reflections
think: When we exclude love from the way we relate to another person, we are allowing sin to rule that relationship.

________________________________________________________
_________________________________________________________
God?s special verse/thought for me today________________
________________________________________________________

T O D A Y ? S BLESSING LIST
Thank You Lord for: ____________________________________
_______________________________________________________
READ THE BIBLE IN ONE YEAR Genesis 17-20
FIRST IMPRESSIONS

First impressions last. But while they do, they are also often wrong.
Unfortunately, even wrong impressions are hard to erase from the minds they are created in.
The Gospel today clearly reveals that Nazareth had a truly lasting impression in the minds of Jesus? contemporaries. Sadly though, it was not a good impression.
We are still in the first week of the new year. We have just started. Perhaps one of the beginnings we need to experience at the start of the year is to correct whatever impressions we have about things, places, events, and, most importantly, people. As I always say, Christmas is God?s protest against the tired belief that there is nothing new under the sun. Christmas sends across the message that things, places, events, and, most importantly, people can be better because of the birth of the Son of God. Because Jesus is from Nazareth, definitely there can be something good from Nazareth. Because Jesus became human like us in all things but sin, there can really be something good in every human person. St. Augustine wrote, ?Since God became man, we can be sure that in everything human we can find something of the divine.? All it takes is having a fresh view on things, places, events, and people to see that ?something good?. All it requires is taking the risk of trusting again and never surrendering our hope in whatever or whoever we seemed to have already dismissed as hopeless in the past. All it waits for is our discovery; or better yet, our re-discovery.
Incidentally, Nathanael?s name in Hebrew means ?God?s gift?. His name points to the good that came from Nazareth: Jesus, God?s gift to us. Together with the other disciples of Jesus, Nathanael would soon re-discover Nazareth and find God?s gift coming from that place. Fr. Bobby T.

REFLECTION QUESTION: What are my first impressions that are baseless and incorrect? Why am I still clinging to them?

Jesus, God?s gift to us, help us see the world and people as You see them. Give us the grace to recognize You in all things and in all persons, never judging them, never labeling them, never giving up on any of them.
St. John Neumann, bishop, pray for us.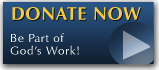 The FEAST is one of the happiest places on earth.

Click Here to find a Feast near you!
KERYGMA TV! is BACK
KERYGMA TV is on a new time slot and new channel Sundays 8 a.m. at IBC 13
Need Counseling? No Landline?
Now, you can use your mobile phone to call a friend for counseling at 09228407031. Or you may call our landlines 7266728, 7264709, 7259999 Mon-Fri 24-hrs, Sat 6am-5pm, Sun 6am-10am
BO BLOGS!
Go to Bo's Official Site and read his almost daily blog! Its not news, but thoughts and musings of Bo Sanchez. Get to know Bo in a more personal way --and find out what it means to live the life of a preacher. You get to enrich your faith as well.
DONATION
Remember to always donate your "first fruits"-not the last. Click on the "Donation" Box under the members menu - and you'll even see links to the nearest branches of the Banks where you can deposit.