READINGS for 2007-01-04
COME AND SEE
?Where are you staying?? He said to them, ?Come and see.? ? John 1:38-39

Have you ever tried asking for directions? I?m sure most of us have. Once, I asked several people how to get to one place and I got the strangest answers.
Some answered by asking so many questions themselves, only to say afterwards, ?Sorry, I don?t know.?
A number of people just used that everfamous Filipino trademark of pointing at the direction using their lips.
There were some who actually meant well, but gave me the wrong directions unintentionally.
However, there were a few who did not just point out the way, but instead, actually took me where I needed to go.
Why? Because these are a few who know exactly what you are looking for.
Are you lost? Are you looking for the path of life?
Are you looking for answers?
Jesus says to you, ?Come and see.? He doesn?t point the way.
He brings you there. Jesus says, ?Come and see.? He is not giving you a direction. He is inviting you to experience Him.
Go with Him and you will see. Arun G.
REFLECTION:
If you are lost, who will you ask for directions?

Lord, Help me see the right path which is You.
1st READING

1 John 3:7-10

Sometimes the biggest distraction to the call to live a holy life is the busyness of our daily lives. Busyness tends to complicate our lives to the point that it is difficult for us to focus firmly on the Kingdom of God. There are times that I envy the contemplative vocation where each person devotes himself to prayer and intercession and there is little to draw them away from their focus. Having said that, it must be possible for us to become holy in the midst of the busyness of life in a big city, but I think that it requires constant effort and discipline to do so. Ultimately it all comes down to a question of priority and the answer here is solely in our hands!

7 Children, let no one deceive you. The person who acts in righteousness is righteous, just as he is righteous. 8 Whoever sins belongs to the devil, because the devil has sinned from the beginning. Indeed, the Son of God was revealed to destroy the works of the devil. 9 No one who is begotten by God commits sin, because God?s seed remains in him; he cannot sin because he is begotten by God. 10 In this way, the children of God and the children of the devil are made plain; no one who fails to act in righteousness belongs to God, nor anyone who does not love his brother.
P S A L M

Psalm 98:1, 7-8, 9

R: All the ends of the earth have seen the saving power of God.

1 Sing to the LORD a new song, for he has done wondrous deeds; his right hand has won victory for him, his holy arm. (R) 7 Let the sea and what fills it resound, the world and those who dwell in it; 8 let the rivers clap their hands, the mountains shout with them for joy before the LORD (R) 9 for he comes, for he comes to rule the earth; he will rule the world with justice and the peoples with equity. (R)
G O S P E L

John 1:35-42

I love the simplicity of the words, ?Come and see.? What simpler call could there be than that? It captures something of the essence of simplicity that is at the heart of the Christian calling. God does not seek to complicate our lives; He seeks to make them simpler and so enable us to easily fulfill our duties as His sons and daughters. The difficulties arise when we stray from His path and allow sin to complicate matters. Let us seek to keep our lives as simple as possible and so seek to make it as difficult as possible for sin to interrupt our discipleship of Jesus.
35 The next day John was there again with two of his disciples, 36 and as he watched Jesus walk by, he said, ?Behold, the Lamb of God.? 37 The two disciples heard what he said and followed Jesus. 38 Jesus turned and saw them following him and said to them, ?What are you looking for?? They said to him, ?Rabbi? (which translated means Teacher), ?where are you staying?? 39 He said to them, ?Come, and you will see.? So they went and saw where he was staying, and they stayed with him that day. It was about four in the afternoon.? 40 Andrew, the brother of Simon Peter, was one of the two who heard John and followed Jesus. 41 He first found his own brother Simon and told him, ?We have found the Messiah? (which is translated Anointed). 42 Then he brought him to Jesus. Jesus looked at him and said, ?You are Simon the son of John; you will be called Kephas? (which is translated Peter).
my reflections
think: Let us seek to keep our lives simple.
________________________________________________________
_________________________________________________________

God?s special verse/thought for me today________________
_________________________________________________________
T O D A Y ? S BLESSING LIST
Thank You Lord for: ____________________________________
_______________________________________________________
READ THE BIBLE IN ONE YEAR Genesis 12-16
FINALLY HE FINDS US
Bible trivia: What is God?s first question to man?
The answer is found in Gen 3:9. God?s first question to man is ?Where are you?? When man disobeyed God by eating the fruit of the tree that God forbade him to even touch, man suddenly became alienated from God. Thus, God started searching for man. Sin alienates us from God. God searches for us, though. In His Son, Jesus Christ, God finds us at last!
In the Gospel today, we can imagine how Andrew was overly excited in breaking to his brother, Simon, the news regarding the find of his life: ?We have found the Messiah!? Andrew?s joy was not complete until he brought and introduced his brother to Jesus.
In the light of Genesis 3:9, I wonder whether it was Andrew (and the ?other disciple? as the Gospel says; probably John the Evangelist) who found the Lord or was it really the Lord who found Andrew and his companion and, through Andrew, found Simon. I believe that God finds us even before we find Him because He has always been searching for us since sin started standing between Him and us. I believe further that we are able to find God because He has already found us in the Lord Jesus Christ. And most importantly, having found God, we should be motivated to find others for Him by leading them to Jesus, His Son.
Christmas is a season of finding. The shepherds found the Child and His mother just as the angel told them. The magi found the newborn King of the Jews. Mary and Joseph found their Holy Child in the temple. Jesus found John the Baptist at the Jordan and received baptism from him. John the Baptist found the One whom he described to be ?greater than I?. Andrew and John found the Messiah. Andrew found his brother Simon and brought him to Jesus. But it all started with Mary and Joseph not finding a room in the inn to deliver Jesus into the world.
God has found us! Let us find others for Him by leading them to Jesus in Whom God has finally found us. Fr. Bobby T.

REFLECTION QUESTION: My project this year: Whom will I find for God this year?

You found me, O God, and gave me the faith to recognize Jesus, Your Son, as my Lord and Savior. Such great joy to have been found by You! My joy is not complete until I lead others to Jesus in whom You have found us all.

St. Angela of Foligno, pray for us.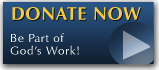 The FEAST is one of the happiest places on earth.

Click Here to find a Feast near you!
KERYGMA TV! is BACK
KERYGMA TV is on a new time slot and new channel Sundays 8 a.m. at IBC 13
Need Counseling? No Landline?
Now, you can use your mobile phone to call a friend for counseling at 09228407031. Or you may call our landlines 7266728, 7264709, 7259999 Mon-Fri 24-hrs, Sat 6am-5pm, Sun 6am-10am
BO BLOGS!
Go to Bo's Official Site and read his almost daily blog! Its not news, but thoughts and musings of Bo Sanchez. Get to know Bo in a more personal way --and find out what it means to live the life of a preacher. You get to enrich your faith as well.
DONATION
Remember to always donate your "first fruits"-not the last. Click on the "Donation" Box under the members menu - and you'll even see links to the nearest branches of the Banks where you can deposit.