READINGS for 2007-01-03
GRATEFUL FOR THE LAMB
The next day he saw Jesus coming toward him and said, ?Behold, the Lamb of God, who takes away the sin of the world.? ? John 1:29

In the Old Testament, when the angel of death claimed all the firstborn sons in Egypt, Israel?s sons were spared. How? Each family took a lamb that was free from any defect, slaughtered it and applied its blood on the doorposts of their homes. Whenever the angel of death saw this sign, it passed over that house and went to the next. In other words, the slaughtered lamb took the place of the firstborn, saving his life. This is the festival called Passover that Jews commemorate to this day.
After celebrating the joyful Christmas season and welcoming Jesus as a wonderful God-Child who has come to our world, it?s difficult to picture Him as the man who would later be brutally scourged then crucified on the cross. But that is the realization the passage above gives us.
Because of our sins, we deserved the death sentence (Romans 6:23). But Jesus took upon himself our sins to rescue us (Galatians 1:4). Just as the Passover lamb spared the lives of Israel?s firstborn, Jesus, the Lamb of God, saved us from eternal damnation. For that we should be eternally grateful. Rissa S.
REFLECTION:
?The center of salvation is the Cross of Jesus, and the reason it is so easy to obtain salvation is because it cost God so much.? (Oswald Chambers)

Blessing and glory, wisdom and thanksgiving, honor, power, and might be to the Lamb of God!
1st READING

1 John 2:29?3:6

It is important for us to realize that sin is and never has been a part of God?s plan. That is, He created us all in the hope that we would not sin. All of this means that to sin is to act in an inhuman manner. How can it be otherwise? It is definitely not part of God?s intention that we be sinners. He created us for perfection and righteousness, not sin and brokenness! This truth ought to give us hope that it is possible to overcome the sin in our lives to the point that we are no longer under its power or influence.

29 If you consider that he is righteous, you also know that everyone who acts in righteousness is begotten by him. 3: 1 See what love the Father has bestowed on us that we may be called the children of God. Yet so we are. The reason the world does not know us is that it did not know him. 2 Beloved, we are God?s children now; what we shall be has not yet been revealed. We do know that when it is revealed we shall be like him, for we shall see him as he is. 3 Everyone who has this hope based on him makes himself pure, as he is pure. 4 Everyone who commits sin commits lawlessness, for sin is lawlessness. 5 You know that he was revealed to take away sins, and in him there is no sin. 6 No one who remains in him sins; no one who sins has seen him or known him.
P S A L M

Psalm 98:1, 3cd-4, 5-6

R: All the ends of the earth have seen the saving power of God.

1 Sing to the LORD a new song, for he has done wondrous deeds; his right hand has won victory for him, his holy arm. (R) 3 All the ends of the earth have seen the salvation by our God. 4 Sing joyfully to the LORD, all you lands; break into song; sing praise. (R) 5 Sing praise to the LORD with the harp, with the harp and melodious song. 6 With trumpets and the sound of the horn sing joyfully before the King, the LORD. (R)
G O S P E L
John 1:29-34
It is the gift of the Holy Spirit, freely given to us all, that characterizes the life of a Christian. John the Baptist recognizes that there is something lacking in the baptism that he ministers and tells his disciples about it. One of the challenges that we face today is to live in the fullness of our Baptism as men and women empowered by the Holy Spirit. Without the Holy Spirit we are virtually powerless to be disciples of Jesus. With the Holy Spirit, virtually anything is possible! I know which of these two scenarios I prefer.

29 The next day he saw Jesus coming toward him and said, ?Behold, the Lamb of God, who takes away the sin of the world. 30 He is the one of whom I said, ?A man is coming after me who ranks ahead of me because he existed before me.? 31 I did not know him, but the reason why I came baptizing with water was that he might be made known to Israel.? 32 John testified further, saying, ?I saw the Spirit come down like a dove from the sky and remain upon him. 33 I did not know him, but the one who sent me to baptize with water told me, ?On whomever you see the Spirit come down and remain, he is the one who will baptize with the Holy Spirit.? 34 Now I
have seen and testified that he is the Son of God.?
my reflections
think: Without the Holy Spirit, we are powerless.
________________________________________________________
_________________________________________________________

God?s special verse/thought for me today________________
_________________________________________________________

T O D A Y ? S BLESSING LIST
Thank You Lord for: ____________________________________
_______________________________________________________
READ THE BIBLE IN ONE YEAR Genesis 9-11
A BARGAIN DEAL
In the 4th Eucharistic Prayer of the Mass, a phrase never fails to make me hold my breath in excitement and wonder: ??on that day, we shall see You as You are; we shall become like You; and praise You through Jesus Christ our Lord from Whom You give us everything that is good.? Wow!
Can anyone imagine anyone of us becoming like God Himself? I am already lost in amazement at the prospect of seeing God as He is, but becoming like Him is totally beyond what my poor mind can grasp!
But indeed, such is the great plan of God for you and me. He sent His Son, Jesus, into the world to give us a share of His divine life. Jesus came to share in our humanity so that we may come to share in His divinity. Sharing in the life of the Father and sharing in the divinity of His Son is becoming like God Himself. It is for this totally-out-of-this-world transformation that God created us. He wants to share Himself to us. And even more, we are dumbfounded over His plan for us because He does not have to, He does not need to, and He is not forced to be so madly in love with us this way!
John the Evangelist tells us today in the First Reading that this ?crazy? plan of God will work out only in the lives of those who keep themselves pure as God is pure. Jesus, in the Beatitudes, says, ?Blessed are the pure of heart for they shall see God.? But can anyone really be as pure as God? No one is pure, but God who is pure can make anyone pure like Him.
Because He knows that we can get our selves easily and frequently impure by our sins, Jesus makes the Sacrament of Reconciliation always available to us. If there are resolutions we have at the start of this new year, let regular confession be among our list.
We shall see Him. We shall become like Him. We shall praise Him through Jesus Christ our Lord. Great is the destiny to which we have been created. Keeping our selves pure and going to confession regularly are nothing compared to it. It is a bargain deal, is it not? Fr. Bobby T.
REFLECTION QUESTION: Does my lifestyle show that there is anything I consider greater than what God offers me?

?I want to be, Lord, just like You in all the good things that I want to do. Listen to my heart, Lord; yes, it?s true. When You give Your peace, and You share Your joy, and You show Your love, O Lord, I want to be like You.? (I Want To Be Like You, Kid?s Praise Album)


St. Daniel, martyr, pray for us.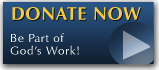 The FEAST is one of the happiest places on earth.

Click Here to find a Feast near you!
KERYGMA TV! is BACK
KERYGMA TV is on a new time slot and new channel Sundays 8 a.m. at IBC 13
Need Counseling? No Landline?
Now, you can use your mobile phone to call a friend for counseling at 09228407031. Or you may call our landlines 7266728, 7264709, 7259999 Mon-Fri 24-hrs, Sat 6am-5pm, Sun 6am-10am
BO BLOGS!
Go to Bo's Official Site and read his almost daily blog! Its not news, but thoughts and musings of Bo Sanchez. Get to know Bo in a more personal way --and find out what it means to live the life of a preacher. You get to enrich your faith as well.
DONATION
Remember to always donate your "first fruits"-not the last. Click on the "Donation" Box under the members menu - and you'll even see links to the nearest branches of the Banks where you can deposit.