READINGS for 2007-01-02
LED TO THE TRUTH
? as His anointing teaches you about all things and is true and free from any lie, remain in Him as that anointing taught you. ? 1 John 2:27

There was a period in my life when I searched and hungered to know more about God. I attended a Bible study given by a non- Catholic teacher. I made it very clear to the pastor that I love my Catholic faith but I just wanted to learn more about the Lord. The pastor understood and respected my stand.
In the following months, my faith soared like never before and God began to reveal Himself to me like I was Abraham. I learned a lot from my pastor and I began living an authentic Christian life. One day, my pastor told me, ?If you will seek the truth, it will lead you out of the Catholic church.? That statement disturbed me. The Lord knew that all I ever wanted was to know the Truth.
I began to pray for wisdom and guidance for me to know the Truth. I thought I was so sure of my Catholic faith but now I was wavering. I chanced upon a documentary on the life of Pope John Paul II. I wept at the holiness of this man, how God raised Him up to be the Servant of the Servants of God. I realized I have found the Truth.
I searched for the truth and it led me back to the Catholic Church. Ronna L.
REFLECTIONS:
Is your faith just head knowledge or have you transformed it to heart knowledge?

Lord, let me worship You in Spirit and in truth.
1st READING
1 John 2:22-28

It is important for us to understand that the truth does not change. What is true today has always been true and will always be true. It is for this reason that John can affirm that once we know the truth about the Gospel, that is, have been anointed with the truth, we can be sure that we can stand by it. Truth will never be subject to a democratic process of majority rules. This is why the moral teaching of the Church will not change. What is true today about the human person has and always will be true.

22 Who is the liar? Whoever denies that Jesus is the Christ. Whoever denies the Father and the Son, this is the antichrist. 23 No one who denies the Son has the Father, but whoever confesses the Son has the Father as well. 24 Let what you heard from the beginning remain in you. If what you heard from the beginning remains in you, then you will remain in the Son and in the Father. 25 And this is the promise that he made us: eternal life. 26 I write you these things about those who would deceive you. 27 As for you, the anointing that you received from him remains in you, so that you do not need anyone to teach you. But his anointing teaches you about everything and is true and not false; just as it taught you, remain in him. 28 And now, children, remain in him, so that when he appears we may have confidence and not be put to shame by him at his coming.
P S A L M

Psalm 98:1, 2-3ab, 3cd-4

R: All the ends of the earth have seen the saving power of God.

1 Sing to the LORD a new song, for he has done wondrous deeds; his right hand has won victory for him, his holy arm. (R) 2 The LORD has made his salvation known in the sight of the nations he has revealed his justice. 3 He has remembered his kindness and his faithfulness toward the house of Israel. (R) All the ends of the earth have seen the salvation by our God. 4 Sing joyfully to the LORD, all you lands; break into song; sing praise. (R)
G O S P E L

John 1:19-28

One of the great blessing we have as Catholics is the teaching authority of the Church. If we desire to know the truth concerning a moral issue, then all we have to do is turn to the Church and see what it teaches about the issue at hand. Sometimes we may initially be in conflict with the teaching of the Church. If this is so, then we should seek to understand better why the Church teaches what it does so that we can form our understanding in its wisdom and so form our conscience judgments according to the mind of God.
19 And this is the testimony of John. When the Jews from Jerusalem sent priests and Levites [to him] to ask him, ?Who are you?? 20 he admitted and did not deny it, but admitted, ?I am not the Messiah.? 21 So they asked him, ?What are you then? Are you Elijah?? And he said, ?I am not.? ?Are you the Prophet?? He answered, ?No.? 22 So they said to him, ?Who are you, so we can give an answer to those who sent us? What do you have to say for yourself?? 23 He said: ?I am ?the voice of one crying out in the desert, Make straight the way of the Lord,? as Isaiah the prophet said.? 24 Some Pharisees were also sent. 25 They asked him, ?Why then do you baptize if you are not the Messiah, or Elijah or the Prophet?? 26 John answered them, ?I baptize with water; but there is one among you whom you do not recognize, 27 the one who is coming after me, whose sandal strap I am not worthy to untie.? 28 This happened in Bethany across the Jordan, where John was baptizing.
my reflections
think: Truth never changes.
________________________________________________________
_________________________________________________________
God?s special verse/thought for me today________________
_________________________________________________________

T O D A Y ? S BLESSING LIST
Thank You Lord for: ____________________________________
_______________________________________________________
READ THE BIBLE IN ONE YEAR Genesis 4-8
IDENTITY CHECK
We sometimes find ourselves proud to be identified with somebody. There is nothing wrong with that unless that somebody? is Jesus, we are bound to be unhappy. St. Paul the Apostle said, ?May I never boast except in the cross of our Lord Jesus Christ, through which the world has been crucified to me, and I to the world. Neither circumcision nor uncircumcision means anything; what counts is a new creation. Peace and mercy to all who follow this rule, even to the Israel of God? (Galacia 6:14-16).
At the start of another year, John the Baptist clarifies his identity. ?I am not the Christ. I am, as Isaiah prophesied: a voice that cries in the wilderness: Make a straight way for the Lord? (John 1:20 and 23). And he does not simply declare it; he declares it publicly! To declare one?s identity publicly shows one is not ashamed of who one says he is.
At the beginning of a new year, John reminds us about something we easily forget as we go through each day of the year: Identify yourself with Jesus and be proud about it! As disciples of the Lord, we can find our fulfillment, our peace, our joy only in persevering in our relationship with the Lord. Our identity is deeply rooted in Christ. We are who we are in relation to Jesus. We have to discover our identity with Jesus more and more each day. That identity of ours should be manifested in our day-today life. Unless we do so, we shall have no joy, no peace, and no fulfillment in everything we do and claim to be.
There are people who often fall into the trap of taking pride in being identified with the rich, the famous, and the powerful. Then they pretend to be rich, famous, and powerful too. But in the end, they become poorer, derided, and weaker. Why? Because they become slaves of those with whom they identify themselves. Jesus alone enriches, enhances, and empowers the identity of every man and woman.
Be happy. Be identified with Jesus. Be at peace. Be related to Jesus. Be holy. Be like Jesus. Fr. Bobby T.

REFLECTION QUESTION:
How is my relationship with Jesus?

I rejoice, Jesus, to be identified with You. Help me to make You always rejoice in being identified with me. Amen.
Sts. Basil the Great and Gregory Nazianzen, bishops, pray for us.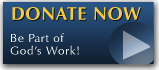 The FEAST is one of the happiest places on earth.

Click Here to find a Feast near you!
KERYGMA TV! is BACK
KERYGMA TV is on a new time slot and new channel Sundays 8 a.m. at IBC 13
Need Counseling? No Landline?
Now, you can use your mobile phone to call a friend for counseling at 09228407031. Or you may call our landlines 7266728, 7264709, 7259999 Mon-Fri 24-hrs, Sat 6am-5pm, Sun 6am-10am
BO BLOGS!
Go to Bo's Official Site and read his almost daily blog! Its not news, but thoughts and musings of Bo Sanchez. Get to know Bo in a more personal way --and find out what it means to live the life of a preacher. You get to enrich your faith as well.
DONATION
Remember to always donate your "first fruits"-not the last. Click on the "Donation" Box under the members menu - and you'll even see links to the nearest branches of the Banks where you can deposit.