READINGS for 2006-12-26
WHAT WILL YOU SAY?
Do not worry about what you are going to say or how you will say it; when the time comes, you will be given what you will say. ? Matthew 10:19

Like most moms, I taught my two boys when they were toddlers to say ?thank you.?When they forgot, like most moms, I asked them, ?What will you say?? And like robots, they replied, ?Thank you.?
One time, my eldest shared some candy with his little brother. Little brother did not say thank you, so big brother asked, ?What will you say?? And, like a robot, little brother replied, ?thank you.?
Saying niceties is easy once you get the hang of it. What can be difficult is saying notso- nice things, like pointing out people?s mistakes or faults they are not aware they are committing. It is a problem particularly among us Filipinos because very much a part of our culture is maintaining smooth interpersonal relationship (SIR). That is, we will not say someone is wrong because it is more important for us not to offend.
I am a manager and my constant challenge is to correct an erring subordinate without being offensive, or, if I am the one being persecuted, to defend myself without being obnoxious. I bungle the job when I fail to call upon the Holy Spirit to guide me on what to say and how to say it. Saintcha
REFLECTION:
Do we use words to build relationships or break them?

Lord, my mouth speaks what my heart is full of. So renew my heart, that what I say are words of love and wisdom coming only from You.
1st READING

Acts 6:8-10; 7:54-59

Today we are invited to reflect upon the life of St. Stephen, traditionally considered to be the first martyr of the Church. His life and death stands as witness to the lengths to which we should be prepared to go in our faith. Stephen?s death is a stylized account designed to draw parallels with the death of Jesus and thus highlight how we are called to imitate Jesus in all things. This does not detract from the witness of Stephen?s life at all; if anything, it serves to emphasize our need to conform our lives more and more each day to the example of Jesus? life.

8 Now Stephen, filled with grace and power, was working great wonders and signs among the people. 9 Certain members of the so ? called Synagogue of Freedmen, Cyrenians, and Alexandrians, and people from Cilicia and Asia, came forward and debated with Stephen, 10 but they could not withstand the wisdom and the spirit with which he spoke. 7: 54 When they heard this, they were infuriated, and they ground their teeth at him. 55 But he, filled with the Holy Spirit, looked up intently to heaven and saw the glory of God and Jesus standing at the right hand of God, 56 and he said, ?Behold, I see the heavens opened and the Son of Man standing at the right hand of God.? 57 But they cried out in a loud voice, covered their ears, and rushed upon him together. 58 They threw him out of the city, and began to stone him. The witnesses laid down their cloaks at the feet of a young man named Saul. 59 As they were stoning Stephen, he called out, ?Lord Jesus, receive my spirit.?

P S A L M

Psalm 31:3-4, 6, 8, 16-17

R: Into your hands, O Lord, I commend my spirit.

2 [3] Be my rock of refuge, a stronghold to give me safety. 3 [4] You are my rock and my fortress; for your name?s sake you will lead and guide me. (R) 5 [6] Into your hands I commend my spirit; you will redeem me, O LORD, O faithful God. 7 [8] I will rejoice and be glad of your mercy. (R) 15 [16] Rescue me from the clutches of my enemies and my persecutors. 16 [17] Let your face shine upon your servant; save me in your kindness. (R)
G O S P E L

Matthew 10:17-22

Discipleship will always mean being ready to make sacrifices. At the very least, we need to be willing to sacrifice our own desires and place them second to the will of God. Some Christians have been called to make the sacrifice of their life in the form of actual martyrdom. This is an incredibly strong witness to the power of the Gospel to change our lives. However, most of us are called to the daily martyrdom of surrendering our lives to the will of God in all of the various things that make up our day. Let us pray for the grace to live for Jesus in all that we do and say.

17 Beware of people, for they will hand you over to courts and scourge you in their synagogues, 18 and you will be led before governors and kings for my sake as a witness before them and the pagans. 19 When they hand you over, do not worry about how you are to speak or what you are to say. You will be given at that moment what you are to say. 20 For it will not be you who speak but the Spirit of your Father speaking through you. 21 Brother will hand over brother to death, and the father his child; children will rise up against parents and have them put to death. 22 You will be hated by all because of my name, but whoever endures to the end will be saved.

my reflections
think: Discipleship will always mean being ready to make sacrifices.
________________________________________________________
_________________________________________________________
God?s special verse/thought for me today________________
_________________________________________________________

T O D A Y ? S BLESSING LIST
Thank You Lord for: ____________________________________
_______________________________________________________
READ THE BIBLE IN ONE YEAR 2John/3John/Jude
THE REAL MILLIEU OF THE INCARNATION
Yesterday we celebrate the Solemnity of the Lord?s Nativity. The Christmas season has just begun. But today, I feel almost sinful to celebrate and be merry. We remember today the death of the first Christian martyr, Stephen.
Stephen was one of the seven deacons who helped the apostles. But he preached like one of the apostles too. The Acts of the Apostles gives us a glimpse on his character: ?Filled with faith and with the Holy Spirit? and was ?full of fortitude.? He was stoned to death outside Jerusalem and died while praying for his executioners. The Acts of the Apostles provides a detailed report on his martyrdom except one thing. It does not say that he was executed on the day following the annual celebration of Christmas.
Can this feast be a ?kill joy? in the midst of the Christmas revelries? Of course not. It is rather good that we celebrate the feast of the first Christian martyr immediately as the Christmas season begins. It keeps our feet on the ground.
So quickly after Christmas we speak of a martyr of death, of dissension. We are reminded that the holiday is an idealized parenthesis in our life. Right after the last Christmas greetings are said and the last Christmas gifts are sent, dirty politics, human rights violations and social inequalities return to the front pages of the dailies. This is the real setting of the Incarnation. This is the world that the Lord was born into. This is the world that killed Stephen. This is also the world to which the Lord sends us.
It is not, of course, sinful to celebrate and be merry today. It is Christmas time. We must celebrate and make merry. It is the feast of St. Stephen. We salute our first martyr today. Fr. Bobby T.
REFLECTION QUESTION:
Aside from being the birthday of Jesus, what does Christmas mean to me?

Dearest Lord, despite the imperfections of our world, You chose to come and make Your dwelling with us. You even became one like us in all things but sin. Our perfect world did not make You imperfect. You have instead perfected our world. Like St. Stephen may we always give witness to You in life and in death. Amen.
St. Stephen, proto-martyr, pray for us.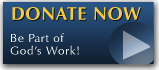 The FEAST is one of the happiest places on earth.

Click Here to find a Feast near you!
KERYGMA TV! is BACK
KERYGMA TV is on a new time slot and new channel Sundays 8 a.m. at IBC 13
Need Counseling? No Landline?
Now, you can use your mobile phone to call a friend for counseling at 09228407031. Or you may call our landlines 7266728, 7264709, 7259999 Mon-Fri 24-hrs, Sat 6am-5pm, Sun 6am-10am
BO BLOGS!
Go to Bo's Official Site and read his almost daily blog! Its not news, but thoughts and musings of Bo Sanchez. Get to know Bo in a more personal way --and find out what it means to live the life of a preacher. You get to enrich your faith as well.
DONATION
Remember to always donate your "first fruits"-not the last. Click on the "Donation" Box under the members menu - and you'll even see links to the nearest branches of the Banks where you can deposit.