READINGS for 2006-12-25
The Nativity of the Lord


BELONGINGNESS
?She gave birth to her first son?there was no room for them to stay in the inn? ? Luke 2: 7

I did everything I could do to fit in. But, it didn?t seem to work. Or forat time it would, but things would slip back to the usual?I?d be alone. Not literally, but, I?d feel alone. I didn?t feel wanted by the group.
This happened in my earlier years in high school. I ?belonged? to the intelligent group, the group who tops in class, who participates in debates, who is elected as officers either in class or in their organizations. We ate lunch together, hung out in school, but I found it so hard to be natural with them. I always had to put one step forward to impress them.
I didn?t feel ?at home? or ?in? in that group. They made me feel unwanted, unloved, rejected. They made me even dislike myself and dislike my few years in high school.
Now I know how Jesus felt. Just like when Jesus was rejected a place to stay in when Mother Mary was about to give birth, there are times I reject Jesus in my life too. Or as simple as when I am lazy to be with Him in prayer. I?m sorry, Lord, for at times, having no room for You!
I never want to experience being rejected again. What more have You, Jesus, experience it from me. Mara R.

REFLECTION:
Do you reject Jesus often in you life? At what instances?

Forgive me, my Father. May I never close the doors of my heart to You.
MIDNIGHT MASS

Birth of Our Lord Jesus Christ

1st READING

Isaiah 9:1-6

Christmas is a time when many who do not normally go to Mass, for one reason or another, decide that they should attend this time. Let us pray for these ?once or twice in a year Mass goers? that the light of the truth of Christmas will somehow break through more deeply into their hearts and inspire them to greater faithfulness to their responsibilities as a follower of Jesus. This is not to judge them as bad or evil but to pray that their faith will increase to the point that will decide to be more committed in their faith walk.

1 The people who walked in darkness have seen a great light; upon those who dwelt in the land of gloom a light has shone. 2 You have brought them abundant joy and great rejoicing, as they rejoice before you as at the harvest, as men make merry when dividing spoils. 3 For the yoke that burdened them, the pole on their shoulder, and the rod of their taskmaster you have smashed, as on the day of Midian. 4 For every boot that tramped in battle, every cloak rolled in blood, will be burned as fuel for flames. 5 For a child is born to us, a son is given us; upon his shoulder dominion rests. They name him: Wonder-counselor, God-hero, Father-forever, Prince of Peace. 6 His dominion is vast and forever peaceful, from David?s throne, and over his kingdom, which he confirms and sustains by judgment and justice, both now and forever. The zeal of the LORD of hosts will do this!

P S A L M

Psalm 96:1-2, 2-3, 11-12, 13

R: Today is born our Savior, Christ the Lord.

1 Sing to the LORD a new song; sing to the LORD, all you lands. 2 Sing to the LORD; bless his name. (R) Announce his salvation, day after day. 3 Tell his glory among the nations; among all peoples, his wondrous deeds. (R) 11 Let the heavens be glad and the earth rejoice; let the sea and what fills it resound; 12 let the plains be joyful and all that is in them! Then shall all the trees of the forest exult. (R) 13 They shall exult before the LORD, for he comes; for he comes to rule the earth. He shall rule the world with justice and the peoples with his constancy. (R)
2nd READING

Titus 2:11-14

Tonight we celebrate the revelation of God?s love in the form of the birth of His only Son as our Savior and Redeemer. Let us open our hearts to this truth in a new way tonight and pray for a deeper revelation of God?s love. Let us also ask for the grace to accept it with humility so that the ongoing work of conversion in our lives will continue. We can be sure that God will not deny us this request as this is His will for us anyway. It is He who patiently waits for us to surrender our lives to Him before He can really get to work to help us grow in holiness and righteousness.

11 For the grace of God has appeared, saving all 12 and training us to reject godless ways and worldly desires and to live temperately, justly, and devoutly in this age, 13 as we await the blessed hope, the appearance of the glory of the great God and of our savior Jesus Christ, 14 who gave himself for us to deliver us from all lawlessness and to cleanse for himself a people as his own, eager to do what is good.
G O S P E L
Luke 2:1-14

The awesome humility of our God is expressed here. He is born in the place where farm animals are kept rather than the comfort of a home or suitable dwelling place. What does this say to us about God? To me it says that nothing is going to get in the way of God when it comes to our salvation. That is, He will do everything in His power to make our salvation as easy as possible for us. The Son of God?s birth in a stable is a sure sign of this unfailing commitment to our well-being and salvation.

1 In those days a decree went out from Caesar Augustus that the whole world should be enrolled. 2 This was the first enrollment, when Quirinius was governor of Syria. 3 So all went to be enrolled, each to his own town. 4 And Joseph too went up from Galilee from the town of Nazareth to Judea, to the city of David that is called Bethlehem, because he was of the house and family of David, 5 to be enrolled with Mary, his betrothed, who was with child. 6 While they were there, the time came for her to have her child, 7 and she gave birth to her firstborn son. She wrapped him in swaddling clothes and laid him in a manger, because there was no room for them in the inn. 8 Now there were shepherds in that region living in the fields and keeping the night watch over their flock. 9 The angel of the Lord appeared to them and the glory of the Lord shone around them, and they were struck with great fear. 10 The angel said to them, ?Do not be afraid; for behold, I proclaim to you good news of great joy that will be for all the people. 11 For today in the city of David a savior has been born for you who is Messiah and Lord. 12 And this will be a sign for you: you will find an infant wrapped in swaddling clothes and lying in a manger.? 13 And suddenly there was a multitude of the heavenly host with the angel, praising God and saying: 14 ?Glory to God in the highest and on earth peace to those on whom his favor rests.?
MASS DURING THE DAY
1st READING
Isaiah 52:7-10
I am sure that we all break into shouts of joy and awe when there is a birth in our family. The gift of new life is such a tremendously beautiful thing. With the birth of Jesus, it is not just a new human being that was born but also the Savior of the world. How much more should we rejoice and give thanks to God for such a life-changing gift as our redemption! This Christmas, let us allow ourselves the time to think and reflect upon the significance of the event so that we do not lose sight of it and the effect it should have upon the way we live.

7 How beautiful upon the mountains are the feet of him who brings glad tidings, announcing peace, bearing good news, announcing salvation, and saying to Zion, ?Your God is King!? 8 Hark! Your watchmen raise a cry, together they shout for joy, for they see directly, before their eyes, the LORD restoring Zion. 9 Break out together in song, O ruins of Jerusalem! For the LORD comforts his people, he redeems Jerusalem. 10 The LORD has bared his holy arm in the sight of all the nations; all the ends of the earth will behold the salvation of our God.
P S A L M

Psalm 98:1, 2-3, 3-4, 5-6

R: All the ends of the earth have seen the saving power of God.

1 Sing to the LORD a new song, for he has done wondrous deeds; his right hand has won victory for him, his holy arm. (R) 2 The LORD has made his salvation known in the sight of the nations he has revealed his justice. 3 He has remembered his kindness and his faithfulness toward the house of Israel. (R) All the ends of the earth have seen the salvation by our God. 4 Sing joyfully to the LORD, all you lands; break into song; sing praise. (R) 5 Sing praise to the LORD with the harp, with the harp and melodious song. 6 With trumpets and the sound of the horn sing joyfully before the King, the LORD. (R)
2nd READING

Hebrews 1:1-6

The author of the Letter to the Hebrews begins by telling us that the birth of Jesus is the beginning of the final act of God?s work of redemption. With the birth of Jesus the definitive fulfillment of all of the Old Testament promises is about to be made manifest for all to see. This is what we celebrate every Christmas. This is what we give thanks to God for today. Let us pray that we will always have the grace of faith to entrust ourselves to this truth and to live it out on a daily basis.

1 In times past, God spoke in partial and various ways to our ancestors through the prophets; 2 in these last days, he spoke to us through a son, whom he made heir of all things and through whom he created the universe, 3 who is the refulgence of his glory, the very imprint of his being, and who sustains all things by his mighty word. When he had accomplished purification from sins, he took his seat at the right hand of the Majesty on high, 4 as far superior to the angels as the name he has inherited is more excellent than theirs. 5 For to which of the angels did God ever say: ?You are my son; this day I have begotten you?? Or again: ?I will be a father to him, and he shall be a son to me?? 6 And again, when he leads the firstborn into the world, he says: ?Let all the angels of God worship him.?

G O S P E L

John 1:1-18

Over the next few days or even weeks, let us make a point of reflecting upon this text. It is full of imagery that I think is helpful for us in walk of discipleship. John presents us with a description of the nature of Jesus, His relationship with the Father and His mission that is rather cryptic. But if we give it the time and effort I am sure it will be worth trying to understand it better. I think the best way to do this is to read through the text line by line and ask the Holy Spirit to enlighten our minds as to the meaning that God wants us to have of each section. Let us believe that if we show some effort in doing this, God will more than meet us halfway.

1 In the beginning was the Word, and the Word was with God, and the Word was God. 2 He was in the beginning with God. 3 All things came to be through him, and without him nothing came to be. What came to be 4 through him was life, and this life was the light of the human race; 5 the light shines in the darkness, and the darkness has not overcome it. 6 A man named John was sent from God. 7 He came for testimony, to testify to the light, so that all might believe through him. 8 He was not the light, but came to testify to the light. 9 The true light, which enlightens everyone, was coming into the world. 10 He was in the world, and the world came to be through him, but the world did not know him. 11 He came to what was his own, but his own people did not accept him. 12 But to those who did accept him he gave power to become children of God, to those who believe in his name, 13 who were born not by natural generation nor by human choice nor by a man?s decision but of God. 14 And the Word became flesh and made his dwelling among us, and we saw his glory, the glory as of the Father?s only Son, full of grace and truth. 15 John testified to him and cried out, saying, ?This was he of whom I said, ?The one who is coming after me ranks ahead of me because he existed before me.?? 16 From his fullness we have all received, grace in place of grace, 17 because while the law was given through Moses, grace and truth came through Jesus Christ. 18 No one has ever seen God. The only Son, God, who is at the Father?s side, has revealed him.

my reflections
think: It is He who patiently waits for us to surrender our lives to Him before He can really get to work to help us grow in holiness and righteousness.

________________________________________________________
_________________________________________________________
God?s special verse/thought for me today________________
_________________________________________________________

T O D A Y ? S BLESSING LIST
Thank You Lord for: ____________________________________
______________________________________________________
READ THE BIBLE IN ONE YEAR 1 John 1-5


HE PITCHED HIS TENT AMONG US
I find it funny that when people want to know who we are, they often ask us, ?Where are you from?? Duh?!? I do not get it. Where is the connection between where we come from and who we are? Does the land we come from give the first clue of our hidden identity? Well, perhaps people need to register us in a place and time before they can really grow to know us and accept us.
It seems the same is true of God. Today, He registers Himself in a place and time so that we can grow to know Him and love Him. His place? Bethlehem, Israel. His time? When a census of the whole world was made during the reign of Caesar Augustus, when Quirinius was governor of Syria.
The Word became flesh. To be flesh is always to be somewhere, never nowhere. To be flesh is always to exist some time, never no time. ?Nevernever Land? is nowhere land, but Bethlehem is an actual land. ?Once upon a time? is fairytale time, but ?the reign of Augustus? is real time. Because of Christmas, the Word Made Flesh can be located in space and time. Christmas is the Word made flesh within natural boundaries of every human lifestory. Today, Jesus registers Himself in place and time: Verbo caro factum est et habitavit in nobis (?The Word was made flesh and dwelt among us?). Jesus pitched His tent among us. God has a new address: here with us! He is Emmanuel.
Because Jesus is Emmanuel, ?God-with-us,? God?s place is our place no matter where we come from, God?s time is our time no matter when we are living, and God?s life is our life no matter who we are. Save sin, in the person of Jesus, God takes on our identity. He came to share in our humanity so that we may come to share in His divinity.
Where am I from? I am from heaven. Got what I mean? Fr. Bobby T.

REFLECTION QUESTION:
God stooped down to my level. Do I strive to rise to His?

Happy Birthday, Jesus! Amen.
St. Anastasia, virgin, martyr, pray for us.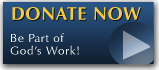 The FEAST is one of the happiest places on earth.

Click Here to find a Feast near you!
KERYGMA TV! is BACK
KERYGMA TV is on a new time slot and new channel Sundays 8 a.m. at IBC 13
Need Counseling? No Landline?
Now, you can use your mobile phone to call a friend for counseling at 09228407031. Or you may call our landlines 7266728, 7264709, 7259999 Mon-Fri 24-hrs, Sat 6am-5pm, Sun 6am-10am
BO BLOGS!
Go to Bo's Official Site and read his almost daily blog! Its not news, but thoughts and musings of Bo Sanchez. Get to know Bo in a more personal way --and find out what it means to live the life of a preacher. You get to enrich your faith as well.
DONATION
Remember to always donate your "first fruits"-not the last. Click on the "Donation" Box under the members menu - and you'll even see links to the nearest branches of the Banks where you can deposit.