READINGS for 2006-12-24
A BIRTHDAY PARTY
?God, according to Him promise, has brought to Israel a savior, Jesus.? - Acts 13:23

Last Christmas was one of the most memorable for me. After dinner at Dad?s house, we had a simple prayer service. We cleared the dinner table and placed a lighted candle in the middle. We began with the hymn Joy to World.
Then Dad said an introductory prayer. Our eldest nephew led a prayer of thanks for the past year. Other members contributed prayers as well. Then my eldest brother explained that the Belen was popularized by St. Francis of Assisi. Another family member read the Christmas narrative from Luke 2: 1-5. After verse five was read we paused and sang Hark the Herald while the children brought in figures from the Belen, except for the Baby Jesus, and placed them at the end of the dinner table for the whole family to see. Then the narration continued from Luke 2:6-7.
Then we all sang Holy Night while the youngest brought in Baby Jesus and placed Him on the manger. My eldest daughter led us into prayers of contrition. Then we were invited to give our hearts, as our gifts, to the Celebrant. We all sang Happy Birthday Jesus.
It was a very simple service, but it was very meaningful for both the children and us, adults. Marc L.

REFLECTION:
Have you prepared a gift for the Celebrant?

Lord Jesus, how do you want me to celebrate Your birthday?
4th Sunday of Advent
1st READING

Micah 5:1-4 or Isaiah 62: 1-5

God seems to have a habit of choosing the least likely and most surprising way to achieve that which He wants. The history of the Jewish people is full of examples of this -- from the time of Jacob stealing his brother?s birthright to the choice of Bethlehem, the least of the clans of Judah, as the birthplace of the Messiah. I think that this means that we will be wise if we never assume that we know what God is going to do. It is much better to wait on His will and then work with it than to try and be one step ahead of God.

1 But you, Bethlehem-Ephrathah too small to be among the clans of Judah, from you shall come forth for me one who is to be ruler in Israel; whose origin is from of old, from ancient times. 2 (Therefore the Lord will give them up, until the time when she who is to give birth has borne, and the rest of his brethren shall return to the children of Israel.) 3 He shall stand firm and shepherd his flock by the strength of the LORD, in the majestic name of the LORD, his God; and they shall remain, for now his greatness shall reach to the ends of the earth; 4 he shall be peace.
P S A L M

Psalm 80:2-3, 15-16, 18-19 or Psalm 89

R: Lord, make us turn to you; let us see your face and we shall be saved.

2 O shepherd of Israel, hearken, from your throne upon the cherubim, shine forth 3 Rouse your power, and come to save us. (R) 15 Once again, O LORD of hosts, look down from heaven, and see; take care of this vine, 16 and protect what your right hand has planted [the son of man whom you yourself made strong]. (R) 18 May your help be with the man of your right hand, with the son of man whom you yourself made strong. 19 Then we will no more withdraw from you; give us new life, and we will call upon your name. (R)
2nd READING

Hebrews 10:5-10 or Acts 13:1617, 22-23

Apart from the Eucharistic sacrifice of Jesus Himself, obedience is the greatest sacrifice that we can offer to the Lord. There is no doubt in my mind that this is the sacrifice that will aid us the most on our path to salvation. At the heart of original sin is Adam and Eve?s disobedience. At the heart of Christ?s passion, death and resurrection is His obedience to the Father?s will. It seems, therefore, that obedience is one of the most important keys to a holy life.

5 For this reason, when he came into the world, he said: ?Sacrifice and offering you did not desire, but a body you prepared for me; 6 holocausts and sin offerings you took no delight in. 7 Then I said, ?As is written of me in the scroll, Behold, I come to do your will, O God.?? 8 First he says, ?Sacrifices and offerings, holocausts and sin offerings, you neither desired nor delighted in.? These are offered according to the law. 9 Then he says, ?Behold, I come to do your will.? He takes away the first to establish the second. 10 By this ?will,? we have been consecrated through the offering of the body of Jesus Christ once for all.
G O S P E L

Luke 1:39-45 or Matthew 1: 1-15

Elizabeth?s greeting echoes that of the angel to Mary at the Annunciation. There can be no doubt that Luke wants us to see Mary as a person blessed by the grace of God in an extraordinary way. We are all aware of what these greetings refer to in terms of her becoming the Mother of God. Let us seek to meditate upon this great blessing that Mary received and the mystery that it contains -- that God takes on human flesh in the form of Jesus. As we move towards Christmas Eve tonight, let us open our hearts to the gift of God?s grace once again in whatever form He chooses to give it to us.

39 During those days Mary set out and traveled to the hill country in haste to a town of Judah, 40 where she entered the house of Zechariah and greeted Elizabeth. 41 When Elizabeth heard Mary?s greeting, the infant leaped in her womb, and Elizabeth, filled with the holy Spirit, 42 cried out in a loud voice and said, ?Most blessed are you among women, and blessed is the fruit of your womb. 43 And how does this happen to me, that the mother of my Lord should come to me? 44 For at the moment the sound of your greeting reached my ears, the infant in my womb leaped for joy. 45 Blessed are you who believed that what was spoken to you by the Lord would be fulfilled.?

my reflections
think: God seems to have a habit of choosing the least likely and most surprising way to achieve that which He wants.

________________________________________________________
_________________________________________________________
God?s special verse/thought for me today________________
_________________________________________________________

T O D A Y ? S BLESSING LIST
Thank You Lord for: ____________________________________
_______________________________________________________
READ THE BIBLE IN ONE YEAR 2Peter 1-3
SABBATH PAUSE
My weekly time with God
THANK YOU LIST
Things to be grateful for from the past week
________________________________________________________________
________________________________________________________________
_________________________________________________________________
SPECIAL NEEDS
Things to ask God for in the coming week
________________________________________________________________
_________________________________________________________________
________________________________________________________________
HIDDEN TREASURE
Most important word God told me this week
________________________________________________________________
_________________________________________________________________
_________________________________________________________________
GETTING TO KNOW THE SAINTS
St. Columbanus
Irish Abbot (530? - 615)

?The true disciples of the crucified Christ follow him with a cross. ?In it are hidden all the mysteries of salvation.?

Within a generation of St. Patrick, the church in Ireland was firmly established. One of the distinctive features of the Irish church was an enthusiasm for the monastic ideal. So numerous and large were these monasteries that they soon began overflowing their native country. For a good part of the Middle Ages monks and saints were the principal export of Ireland. As missionaries spread throughout the British Isles and on to the Continent, Irish monks played an important role in stabilizing the primitive civilization of Europe, offering through their monasteries, a safe haven for learning and culture.
One of the greatest of these Irish missionaries was St. Columbanus. He was born around 530 to a prosperous family in Leinster. As a young man, disturbed by the temptations of the world, Columbanus fled to a remote monastery in Bangor. There he lived for many years until he received an inspiration to reverse the missionary venture of Patrick and carry the gospel to foreign lands. With twelve companions he embarked for Gaul. He established a monastery in Burgundy which quickly attracted such large numbers that he was forced to found several other monasteries in the area.
Despite growing popularity, Columbanus came in for criticism from the local bishops, who objected to his severe Celtic spirituality. He also ran afoul of the royal family and was ordered to leave Burgundy with all his Irish monks. Columbanus made his way to Austria and Switzerland, everywhere establishing new monasteries. He finally crossed the Alps and settled in Milan, where he established yet another monastery and became embroiled in debate with exponents of the Arian heresy. He died in 615.
Columbanus did much to extend and popularize the monastic movement in Europe. He also devised an influential monastic rule, notable for its heavy emphasis on discipline. Ultimately it was eclipsed in popularity by the relatively clement Rule of St. Benedict, which eventually came to dominate the Western monasticism.

BEAUTY SECRETS
We have today one of the lovely scenes in the Old Testament: the Visitation of the Most Blessed Virgin Mary to her cousin, Elizabeth. It is lovely because of three ?L?s.?
First, this second mystery of the Joyful Mysteries is often the subject of art works, particularly on canvas. The meeting between the mother of the Lord and the mother of the Lord?s precursor is very beautiful to draw, sketch, paint or even curve. The fact that the two women were pregnant makes the scene even more beautiful. I always find women on the family way beautiful because they carry life within themselves. Life is beautiful!
Second, the visit of Mary to Elizabeth is a visit of love. It is Mary?s love for her cousin, who despite her old age was heavy with child, that made Mary go in haste to serve and assist her until John was born. The scene is a scene of love in action, of genuine love, of love that reaches out to others in their need. This kind of love is always beautiful.
Third, when Elizabeth heard Mary?s greeting, the baby in her womb leapt for joy. The visit was more than just between the two mothers. It was very much a rendezvous between Jesus and John. Even in the womb, John recognized the Lord. The Lord is always beautiful.
Life, love, and the Lord ? these are the three ?L?s? that makes the story in today?s Gospel truly lovely. Life, love, and the Lord ? these are the true beauty secrets to a lovely soul. And mind you, while lovely faces decay, lovely souls do not. Fr. Bobby T.
REFLECTION QUESTION:
What are the lovely scenes in my life?

What, Elizabeth, did you hear when Mary arrived? Tell us, Elizabeth, how you felt when your baby leapt for joy even in the womb? Teach us, Elizabeth, to recognize the visit of the mother of our Lord. Help us, Elizabeth, to welcome the Lord. Pray for us that we may be lovely like Mary and you. Amen.
St. John of Kanty, confessor, pray for us.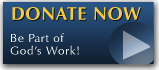 The FEAST is one of the happiest places on earth.

Click Here to find a Feast near you!
KERYGMA TV! is BACK
KERYGMA TV is on a new time slot and new channel Sundays 8 a.m. at IBC 13
Need Counseling? No Landline?
Now, you can use your mobile phone to call a friend for counseling at 09228407031. Or you may call our landlines 7266728, 7264709, 7259999 Mon-Fri 24-hrs, Sat 6am-5pm, Sun 6am-10am
BO BLOGS!
Go to Bo's Official Site and read his almost daily blog! Its not news, but thoughts and musings of Bo Sanchez. Get to know Bo in a more personal way --and find out what it means to live the life of a preacher. You get to enrich your faith as well.
DONATION
Remember to always donate your "first fruits"-not the last. Click on the "Donation" Box under the members menu - and you'll even see links to the nearest branches of the Banks where you can deposit.