READINGS for 2006-12-23
WHICH WAY?
I am sending my messenger to prepare the way before me... Malachi 3:1

A good sense of direction is not one of my gifts. This is why I constantly find myself stopping and asking people for help when I?m in an unfamiliar part of town. Otherwise, not only would I be lost, I would also be tired, confused and frustrated from taking the wrong turns and going in circles.
I believe God wants to guide us, to give us a sense of direction. The last thing He wants is for any of his sheep to stray. He wants to always keep us close and on the right path. This is why He has given us His commandments to follow. This is why He has given us His Word to keep in our hearts; why He invites us to unceasing prayer. This is why He has gifted us with a conscience and a discerning mind, to help us when we make decisions.
God?s roadmap is in all of us, and all around us. May we never be too stubborn or proud to ask for directions. Cotics C.
REFLECTION:
Are you using God?s path as your roadmap?

Lord, help me seek Your path in every step I take.
1st READING

Malachi 3:1-4.23-24

Malachi promises the coming of a messenger of God who will prepare the hearts of the people to receive Him. This is what Jesus does when He proclaims the Gospel. He is preparing our hearts to receive the greatest gift that God offers His people -- the gift of salvation. Are we prepared to receive this gift? Have we prepared the way in our hearts for the birth of our redeemer and savior. It?s okay, we still have time, but let us not delay any longer repenting of our sins and turning to a life of holiness and righteousness.

1 Lo, I am sending my messenger to prepare the way before me; and suddenly there will come to the temple the LORD whom you seek, and the messenger of the covenant whom you desire. Yes, he is coming, says the LORD of hosts. 2 But who will endure the day of his coming? And who can stand when he appears? For he is like the refiner?s fire, or like the fuller?s lye. 3 He will sit refining and purifying [silver], and he will purify the sons of Levi, refining them like gold or like silver that they may offer due sacrifice to the LORD. 4 Then the sacrifice of Judah and Jerusalem will please the LORD, as in days of old, as in years gone by. 23 Lo, I will send you Elijah, the prophet, before the day of the LORD comes, the great and terrible day, 24 to turn the hearts of the fathers to their children, and the hearts of the children to their fathers, lest I come and strike the land with doom.

P S A L M

Psalm 25:4-5, 8-9, 10, 14

R: Lift up your heads and see; your redemption is near at hand.

4 Your ways, O LORD, make known to me; teach me your paths, 5 guide me in your truth and teach me, for you are God my Savior. (R) 8 Good and upright is the LORD; thus he shows sinners the way. 9 He guides the humble to justice, he teaches the humble his way. (R) 10 All the paths of the LORD are kindness and constancy toward those who keep his covenant and his decrees. 14 The friendship of the LORD is with those who fear him, and his covenant, for their instruction. (R)
G O S P E L

Luke 1:57-66

John the Baptist is born and the people sense that there is a special mission in store for him. Little did they know how right they were. I wonder how many of them remembered this sense as John?s ministry reached its climax with the baptism of Jesus in the Jordan and then his untimely death at the hands of a weak-kneed Herod? It is easy for us to gloss over such questions as we look back on these events with the knowledge of hindsight. Let us place ourselves in the shoes of the people who were there at John?s birth and try to empathize with their experience. I wonder what it was really like?

57 When the time arrived for Elizabeth to have her child she gave birth to a son. 58 Her neighbors and relatives heard that the Lord had shown His great mercy toward her, and they rejoiced with her. 59 When they came on the eighth day to circumcise the child, they were going to call him Zechariah after his father, 60 but his mother said in reply, ?No. He will be called John.? 61 But they answered her, ?There is no one among your relatives who has this name.? 62 So they made signs, asking his father what he wished him to be called. 63 He asked for a tablet and wrote, ?John is his name,? and all were amazed. 64 Immediately his mouth was opened, his tongue freed, and he spoke blessing God. 65 Then fear came upon all their neighbors, and all these matters were discussed throughout the hill country of Judea. 66 All who heard these things took them to heart, saying, ?What, then, will this child be?? For surely the hand of the Lord was with him.

my reflections
think: Have we prepared the way in our hearts for the birth of our Redeemer and Savior?
________________________________________________________
_________________________________________________________
God?s special verse/thought for me today________________
_________________________________________________________

T O D A Y ? S BLESSING LIST
Thank You Lord for: ____________________________________
_______________________________________________________
READ THE BIBLE IN ONE YEAR 1 Peter 1-5
A TIME TO BE SILENT, A TIME TO SHOUT
His father could not speak, but he would, in due time, become the spokesman of God. His father was mute, but he would, when the Messiah was near, shout in the wilderness, ?Prepare the way of the Lord! Make straight His paths! The kingdom of heaven is near!? His father wrote his name on a tablet, and he would, when Christ appeared, point to the Lamb of God.
The birth of John the Baptist broke the silence of Zechariah. Yes, it also broke the long silence of God. The name ?John? means ?God?s graciousness?. He was God?s graciousness to his parents, to the Jews, and to us as well. Let tongues be loosened to shout: ?God is good all the time! And all the time, God is good!? Let hearts love to prove that what we shout is true.
Christmas day is barely two days away, there will surely be a lot of noise to welcome it. What with all the partying and merry making! But the original Christmas was preceded by silence and greeted by the song of the angels.
It was silent in Bethlehem before Jesus was born until the silence was broken by His baby cry and the angelic voices. It was silent in the house of Zechariah and Elizabeth before John was circumcised until the neighbors and friends came, who to their surprise heard Zechariah spoke again. It was silent when the angel Gabriel visited Mary until Mary visited Elizabeth and both spoke in praise of God. Silence, very often, precedes the great things that God does. Let us not forget to enter into the silence of God this Christmas, no matter how merry we make it. And when the time to be silent is over, please shout: ?Blessed be the Lord the God of Israel! He has come to His people and set them free?.? Fr. Bobby T.
REFLECTION QUESTION:
Have I entered into the silence of God by now as Christmas approaches?

Gracious God, silence us so that we may hear Your Word clearer and remember the great things You have done to us. Teach us to know when to be silent and when to speak. Seal our lips when we should listen to You and loosen our tongues when we should speak of You. When we listen and when we speak, may everything be a witness to Your graciousness. When we are silent and when we make noise, may we be Your graciousness to all. Amen.
St. Thorlak, bishop, pray for us.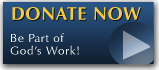 The FEAST is one of the happiest places on earth.

Click Here to find a Feast near you!
KERYGMA TV! is BACK
KERYGMA TV is on a new time slot and new channel Sundays 8 a.m. at IBC 13
Need Counseling? No Landline?
Now, you can use your mobile phone to call a friend for counseling at 09228407031. Or you may call our landlines 7266728, 7264709, 7259999 Mon-Fri 24-hrs, Sat 6am-5pm, Sun 6am-10am
BO BLOGS!
Go to Bo's Official Site and read his almost daily blog! Its not news, but thoughts and musings of Bo Sanchez. Get to know Bo in a more personal way --and find out what it means to live the life of a preacher. You get to enrich your faith as well.
DONATION
Remember to always donate your "first fruits"-not the last. Click on the "Donation" Box under the members menu - and you'll even see links to the nearest branches of the Banks where you can deposit.