READINGS for 2006-12-22
MARY?S SONG
My soul proclaims the greatness of the Lord?? ? Luke 1:46

I love singing.
Though I never had the confidence to sing aloud, I always have a record player in my head that leaves me humming and moving to my own beat. It can be a pop song, R&B, opera, ballad, musicals, slow rock, classical ? you name it, I like them all.
Then I discovered gospel music. Suddenly, my favorite albums are those of Amy Grant, Kids Praise, Don Moen, Twila Paris, Michael Smith, and let?s not forget Gary V. I found that there?s a song for every mood I?m in.
If I?m happy: I?ve got that joy, joy, joy, joy down in my heart!
When I?m troubled: Help me always keep in mind? that all I ever have to be is what You made me.
When melancholia hits: You?re my friend and You are my brother even though You are my king,
What a difference it made! I gradually realized that as I let the Holy Spirit fill me every time I sing, then it ceased to be just another song, and instead it becomes praise! Now I can praise Him every minute of every day and remain in the spirit no matter what situation I?m in! Cez L.

REFLECTION:
Are you fond of music? Then turn your songs into praise!

Lord, fill my heart with your joyful song!
1st READING

1 Samuel 1:24-28

Hannah is faithful to her promise. This is a good lesson to us. It must have cost her dearly to let Samuel go into the ministry of Eli. Yet she lets him go as this is what she promised God she would do. Some might say that God would not hold her to such a promise. Whether this is true or not, it only further heightens the faith of Hannah and the witness of her action. Sometimes we might make a rash promise to God over a particular issue in our life. Let us be sure that we can and will keep our promises before we make them rather than find ourselves in a situation where we are unwilling to be faithful to them!

24 Once he was weaned, she brought him up with her, along with a three-year-old bull, an ephah of flour, and a skin of wine, and presented him at the temple of the LORD in Shiloh. 25 After the boy?s father had sacrificed the young bull, Hannah, his mother, approached Eli 26 and said ?Pardon, my lord! As you live my lord, I am the woman who stood near you here, praying to the LORD. 27 I prayed for this child, and the LORD granted my request. 28 Now I, in turn, give him to the LORD; as long as he lives, he shall be dedicated to the LORD.? She left him there.

P S A L M

1 Samuel 2:1, 4-5, 6-7, 8

R: My heart exults in the Lord, my Savior.

1 ?My heart exults in the LORD, my horn is exalted in my God. I have swallowed up my enemies; I rejoice in my victory.? (R) 4 The bows of the mighty are broken, while the tottering gird on strength. 5 The well-fed hire themselves out for bread, while the hungry batten on spoil. The barren wife bears seven sons, while the mother of many languishes. (R) 6 ?The LORD puts to death and gives life; he casts down to the nether world; he raises up again. 7 The LORD makes poor and makes rich, he humbles, he also exalts. (R) 8 He raises the needy from the dust; from the dung heap he lifts up the poor, To seat them with nobles and make a glorious throne their heritage. (R)
G O S P E L

Luke 1:46-56

Mary?s prayer here is based upon the prayer of Hannah at the birth of her son, Samuel. We see here a case where Luke has probably taken some artistic license and put these words in Mary?s mouth and so aligns her life, with those of the great and holy women of the Scriptures. Alternatively, Mary freely chose to echo the song of Hannah in her joy at the prospect of miraculously giving birth. Whatever the case, the important thing is that she accepted the call to be the Mother of God?s Son. Her faith is thus on par or even greater than those who have received similar miraculous pregnancies.

46 And Mary said: ?My soul proclaims the greatness of the Lord; 47 my spirit rejoices in God my savior. 48 For he has looked upon his handmaid?s lowliness; behold, from now on will all ages call me blessed. 49 The Mighty One has done great things for me, and holy is his name. 50 His mercy is from age to age to those who fear him. 51 He has shown might with his arm, dispersed the arrogant of mind and heart. 52 He has thrown down the rulers from their thrones but lifted up the lowly. 53 The hungry he has filled with good things; the rich he has sent away empty. 54 He has helped Israel his servant, remembering his mercy, 55 according to his promise to our fathers, to Abraham and to his descendants forever.? 56 Mary remained with her about three months and then returned to her home.

my reflections
think: Let us be sure that we can and will keep our promises before we make them.
________________________________________________________
_________________________________________________________
God?s special verse/thought for me today________________
_________________________________________________________

T O D A Y ? S BLESSING LIST
Thank You Lord for: ____________________________________
_______________________________________________________
READ THE BIBLE IN ONE YEAR James 1-5
A MAGNIFICAT LIFE
Last year, we celebrated the International Year of the Eucharist. Pope John Paul the Great wrote ?Ecclesia de Eucharistia?. Pope John Paul II entitled the sixth chapter of said encyclical, ?At the School of Mary, The Woman of the Eucharist? where he says that Mary?s Magnificat is the right spirituality that reflects the Eucharist.
MARIAN SPIRITUALITY = ?If we wish to rediscover in all its richness the profound relationship between the Church and the Eucharist, we cannot neglect Mary, mother and model of the Church? (EE 53).

?Mary can guide us towards this Most Holy Sacrament because she herself has a profound relationship with it.?

Church of the Eucharist?call to imitate Mary in her relationship with the Eucharist.

Mary?s Eucharistic faith (EE 54 and 55) = She was a woman of the Eucharist her whole life?prior to, at, and during the earthly life of Jesus, at the foot of the cross, after the Resurrection in the midst of the early Christian community devoted to the breaking of bread (Acts 2:42).

Fiat = ?Mary?s amen?from the annunciation through the foot of the cross? spiritual communion of desire and of (self-)oblation?perfect response to the Eucharist?If the Church and the Eucharist are inseparably united, the same ought
to be said of Mary and the Eucharist? (EE 57).

Magnificat = Mary?s spirituality (EE 58).

Re-reading the Magnificat in a Eucharistic key? (Jesus already in her womb?praising God through, in and with Jesus?this is the Eucharistic attitude we should have!)?remembering the wonders God has done for Man and proclaiming His most wonderful work, the incarnation of the Son of God (the Eucharist is a remembering of God?s unconditional love) echoing the eschatological tension of the Eucharist (?Every time the Son of God comes again in the poverty of the sacramental signs of bread and wine, the seeds of that new history wherein the mighty are put down from their thrones and those of low degree are exalted. Mary sings of the new heavens and the new earth which find in the Eucharist their anticipation and their programme and plan.?

?The Eucharist has been given to us so that our life, like that of Mary, may become completely a Magnificat.? Fr. Bobby T.
REFLECTION QUESTION:
Is my life, like that of Mary, a Magnificat?

O Mary, Mother of our Lord and our mother, too, pray for us that our lives may be like yours in relation to God. Help us to follow your Magnificat life until we come to share in the glory you have received from Jesus Christ, your Son and our Lord. Amen.
St. Frances Xavier Cabrini, virgin, pray for us.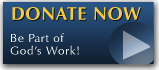 The FEAST is one of the happiest places on earth.

Click Here to find a Feast near you!
KERYGMA TV! is BACK
KERYGMA TV is on a new time slot and new channel Sundays 8 a.m. at IBC 13
Need Counseling? No Landline?
Now, you can use your mobile phone to call a friend for counseling at 09228407031. Or you may call our landlines 7266728, 7264709, 7259999 Mon-Fri 24-hrs, Sat 6am-5pm, Sun 6am-10am
BO BLOGS!
Go to Bo's Official Site and read his almost daily blog! Its not news, but thoughts and musings of Bo Sanchez. Get to know Bo in a more personal way --and find out what it means to live the life of a preacher. You get to enrich your faith as well.
DONATION
Remember to always donate your "first fruits"-not the last. Click on the "Donation" Box under the members menu - and you'll even see links to the nearest branches of the Banks where you can deposit.