READINGS for 2006-12-15
THE STRAIGHT PATH
If you would hearken to my commandments, your prosperity would be like a river? ? Isaiah 48:18

On their way to a meeting, Willie and his driver were flagged down by the police for beating the red light. When the police came near them and asked for his license, his driver showed him a calling card of a top police official and said that the police official was his uncle. Upon seeing the calling card, the policeman scratched his head, let them off the hook, and allowed them to go.
Willie heard everything but it was only when they began moving again that he quietly spoke. ?Don?t do it again, because your story was false. You have no uncle in the police department.?
Very often we are confronted with situations that call for us to either stick to what is right or take the easy way out. It is always tempting to take the wide and easy road. However, God did not create us to avoid the straight and narrow. In fact, He created us to be strong enough to choose the straight and narrow path, because this is the path that leads to prosperity. Chelle C.
REFLECTION:
Blessed is the man who does not walk in the counsel of the wicked or stand in the way of sinners.. But his delight is in the laws of the Lord!

May we obey the laws of our land, like they were Your laws, so that our country will prosper again.
1st READING

Isaiah 48:17-19

The Old Covenant is centered upon the commandments of God given to Moses and all that comes from them. They are understood to be the basis behind the blessing of a person. That is, if one is obedient to them, then one can expect to be blessed by God. This is not always the case. The clearest example of this is the terrible sufferings of Job. As Christians, we do not believe that it is as simple as this. Yes, we are called to be obedient to the Laws of God, but the ultimate source and reason for our blessings is that God loves us. We cannot earn either His love or His blessing. They are freely given to us.

17 Thus says the LORD, your redeemer, the Holy One of Israel I, the LORD, your God, teach you what is for your good, and lead you on the way you should go. 18 If you would hearken to my commandments, your prosperity would be like a river, and your vindication like the waves of the sea; 19 your descendants would be like the sand, and those born of your stock like its grains, their name never cut off or blotted out from my presence.

P S A L M

Psalm 1:1-2, 3, 4, 6

R: Those who follow you, Lord, will have the light of life.

1 Blessed the man who follows not the counsel of the wicked nor walks in the way of sinners, nor sits in the company of the insolent, 2 but delights in the law of the LORD and meditates on his law day and night. (R) 3 He is like a tree planted near running water, that yields its fruit in due season, and whose leaves never fade. Whatever he does, prospers. (R) 4 Not so the wicked, not so; they are like chaff which the wind drives away. 6 For the LORD watches over the way of the just, but the way of the wicked vanishes. (R)
G O S P E L

Matthew 11:16-19

Jesus is saying that it does not matter what He does. Those who are against Him will always be able to find something to hold against Him. We are likely to encounter such things as well, as long as we persevere in our faith. Eventually we will experience this from those who are jealous of what we have but are unwilling to submit themselves to the Good News that salvation is a free gift from God to us. If salvation is earned then there is room for human power plays in the midst of the Church. If it is a free gift, and it is, then all stand equally in need of it and equally incapable of deserving it! God knows the human heart and I am sure this is why He makes salvation available to us as a free gift.

16 ?To what shall I compare this generation? It is like children who sit in marketplaces and call to one another, 17 ?We played the flute for you, but you did not dance, we sang a dirge but you did not mourn.? 18 For John came neither eating nor drinking, and they said, ?He is possessed by a demon.? 19 The Son of Man came eating and drinking and they said, ?Look, he is a glutton and a drunkard, a friend of tax collectors and sinners.? But wisdom is vindicated by her works.?

my reflections
think: Yes, we are called to be obedient to the Laws of God, but the ultimate source and reason for our blessings is that God loves us.

________________________________________________________
_________________________________________________________
God?s special verse/thought for me today________________
_________________________________________________________

T O D A Y ? S BLESSING LIST
Thank You Lord for: ____________________________________
_______________________________________________________
READ THE BIBLE IN ONE YEAR 1 Timothy 1-6
STILL DISAPPOINTED UNTIL NOW
Our worst enemy is ourselves. Our great disappointments are the ones we ourselves create. We want people to cater to our expectations. And when they fail to be what we xpect, we are overly disappointed. Unfortunately, there are times when we do the same with God. We try to fit Him into our categories. But because we cannot put God in a box, He will never fit our categories. And because our categories cannot contain Him, our expectations are not met. Then we are disappointed even with God. But take a deeper look at our situation. We are actually disappointed at ourselves.
We are disappointed at ourselves because we try to be God?s god when, in fact, we cannot be. We tell God what He should do, how He should do it, and when He should do it. But if God could be determined by our categories and influenced by our will, He then is not God; He is our puppet, our slave, our servant, our creation.
Jesus found His people difficult to please because He did not fit their categories of what the Messiah should be. But Jesus did not come to please anyone except the Father. Thus, ?He came to His own but His own did not welcome Him? (John 1:11).
In one of my pilgrimages to the Holy Land,our local tour guide ? a Jew herself ? said that she and her people continue to wait for the Messiah. That was in 1997! She narrated how many times they thought this man or that man was already the Messiah, only to be disappointed at realizing that they were mistaken.
In the Gospel today, who was really disappointed: Jesus or the Jews? Whoever was, surely that disappointment lasts until now. Fr. Bobby T.
REFLECTION QUESTION:
Does Jesus disappoint me in anyway? Why? Am I a disappointment to Jesus? Why?
Forgive us, Lord Jesus, for trying to make You fit into the categories we make, the expectations we create. May we never impose our will on You. May we see You as You reveal Your self to us. May we recognize You and never disappoint You. Amen.
St. Maria Crocifissa di Rosa, foundress, pray for us.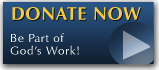 The FEAST is one of the happiest places on earth.

Click Here to find a Feast near you!
KERYGMA TV! is BACK
KERYGMA TV is on a new time slot and new channel Sundays 8 a.m. at IBC 13
Need Counseling? No Landline?
Now, you can use your mobile phone to call a friend for counseling at 09228407031. Or you may call our landlines 7266728, 7264709, 7259999 Mon-Fri 24-hrs, Sat 6am-5pm, Sun 6am-10am
BO BLOGS!
Go to Bo's Official Site and read his almost daily blog! Its not news, but thoughts and musings of Bo Sanchez. Get to know Bo in a more personal way --and find out what it means to live the life of a preacher. You get to enrich your faith as well.
DONATION
Remember to always donate your "first fruits"-not the last. Click on the "Donation" Box under the members menu - and you'll even see links to the nearest branches of the Banks where you can deposit.