READINGS for 2006-12-13
Memorial of St. Lucy, Virgin and Martyr
AWARE
?Why then do you complain that the Lord doesn?t know your troubles?? ? Isaiah 40:25

Business hasn?t been that good lately. Because of this, I?ve resorted to borrowing money from friends and relatives. Small amounts here, big amounts there. Before I knew it, I was neckhigh in debt. And I seemed to get deeper and deeper into it.
Then a little hope would shine ? I?d meet a business client who?d seem very interested. I?d wait expectantly, computing in my mind how I?d pay-off my debts and finally be at peace. But in the end, I just couldn?t close a sale. A sideline opportunity came along to tide me over, and then all of a sudden the car broke down. Major repair required. It was as if you?re lying wounded and still get kicked in the back. I finally complained...
?Lord, You know I don?t need this right now! Why among all the times for this to happen, You choose now? How am I going to recover?? I started to grumble... become bitter... desperate. Then out of the blue I received a call for an immediate, very short-term but high-paying job. I took it, and as soon as it finished they offered another one. In 10 days I was able to pay off two-thirds of my debts.
Come to think of it, if He ever DID forget about me... I wonder if I?d even still be breathing. His eye is on the sparrow. George G.

REFLECTION:
Do you believe that you are worth much more than sparrows? Trust in His providence.

Help me Lord to work hard and to have faith that You are watching over me.

1st READING

Isaiah 40:25-31

Let us never forget the awesome majesty and power of God. Everything that we see in the universe has been created out of nothing by God -- the power behind it all! How could we doubt His power to be faithful to His promises when we believe this? How could we ever want to separate ourselves from Him and go our own way? It just does not make any sense at all! If this is what we believe, let us renew our commitment to be His disciples and seek to grow in our trust in God each day.

27 [25] To whom can you liken me as an equal? Says the Holy One. 28 [26] Lift up your eyes on high and see who has created these. He leads out their army and numbers them, calling them all by name. By his great might and the strength of his power not one of them is missing! 29 [27] Why, O Jacob, do you say, and declare, O Israel, ?My way is hidden from the LORD, and my right is disregarded by my God?? 30 [28] Do you not know or have you not heard? The LORD is the eternal God, creator of the ends of the earth. He does not faint nor grow weary, and his knowledge is beyond scrutiny. 31 [29] He gives strength to the fainting; for the weak he makes vigor abound. 32 [30] Though young men faint and grow weary, and youths stagger and fall, 33 [31] they that hope in the LORD will renew their strength, they will soar as with eagles? wings; they will run and not grow weary, walk and not grow faint.

P S A L M

Psalm 103:1-2, 3-4, 8, 10

R: O bless the Lord, my soul!

1 Bless the LORD, O my soul; and all my being, bless his holy name. 2 Bless the LORD, O my soul, and forget not all his benefits. (R) 3 He pardons all your iniquities, he heals all your ills. 4 He redeems your life from destruction, he crowns you with kindness and compassion. (R) 8 Merciful and gracious is the LORD, slow to anger and abounding in kindness. 10 Not according to our sins does he deal with us, nor does he requite us according to our crimes. (R)
G O S P E L

Matthew 11:28-30

Jesus promises all who follow Him a new yoke in place of the one that the Law provided for the Jewish person. This new yoke is the yoke of the Holy Spirit. It is much less arduous than the previous yoke because it brings our lives under the grace of God in a more powerful and fuller way. The yoke of the Spirit is light and easy precisely because Jesus has already done the work on the cross. We now live vicariously upon this work of obedience and love, seeking to grow in these virtues by following Christ as one of His disciples.

28 ?Come to me, all you who labor and are burdened, and I will give you rest. 29 Take my yoke upon you and learn from me, for I am meek and humble of heart; and you will find rest for your selves. 30 For my yoke is easy, and my burden light.?

my reflections
think: The yoke of the Spirit is light and easy precisely because Jesus has already done the work on the cross.

________________________________________________________
_________________________________________________________
God?s special verse/thought for me today________________
_________________________________________________________

T O D A Y ? S BLESSING LIST
Thank You Lord for: ____________________________________
_______________________________________________________
READ THE BIBLE IN ONE YEAR 1 Thessalonians 1-5
LUX
The Latin word ?lux? means ?light?. The motto of my alma mater, ?Lux in Domino,? means ?Light of the Lord?. It is from lux that the name ?Lucy? comes from. We remember today a saint, a virgin and martyr, Lucy.
St. Lucy was born in Rome and was martyred during the Diocletian persecution.
Perhaps because she belonged to the antiquity of Church history, many legends have grown around and about her. One of which is that she plucked out her eyes to dissuade her many suitors because she dedicated her virginity to Christ. Her statue today has her holding a platter that contains her eyes.
I smile as I recall what a woman I once courted in college said about me. ?Your eyes are the windows to your soul,?she said. I do have a mole in one of my eyeballs but I do not see windows in either of them.
However, it is true that our eyes are the windows to our soul. Through them light comes in and goes out from our deepest recesses. We see others through our eyes and others see us through them. We give light to others through our eyes. Through our eyes we receive the light as well.
But as windows may be closed, so our eyes may be shut. Then our light grows dim and can be totally extinguished, and darkness engulfs us. Of course, we should take good care of our eyes. No one dreams of living in darkness. No one wants to go blind. Yet here is a woman who opted to be blind rather than lose sight of her consecration to Christ. She would rather be engulfed by darkness than embrace darkness. She knew that even in darkness for the sake of Christ, one could see better with the heart. She believed that losing sight could mean gaining focus. She was ready to suffer blindness for the sake of consecrated virginity. Later on in life, she died for the faith in Jesus, the light of the world.
There once was another nicknamed ?Lucy? ? from ?Lucifer? ? who was called the ?angel of light?. He was the most beautiful of the angels. But he refused to serve his Creator. With a legion of angels, he waged a battle with those who declared, ?Serviam (?I will serve?)!? He became the ?prince of darkness.? Fr. Bobby T.
REFLECTION QUESTION:
How am I a light for others?

Here are not only my eyes, Lord, but my heart, my mind and my soul as well. Fill them with Your holy light. Shine on me, shine for me, and shine through me. May no one who becomes my fellow traveler in life be lead to darkness, only to light. Amen.

St. Lucy, virgin martyr, pray for us.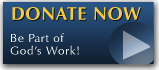 The FEAST is one of the happiest places on earth.

Click Here to find a Feast near you!
KERYGMA TV! is BACK
KERYGMA TV is on a new time slot and new channel Sundays 8 a.m. at IBC 13
Need Counseling? No Landline?
Now, you can use your mobile phone to call a friend for counseling at 09228407031. Or you may call our landlines 7266728, 7264709, 7259999 Mon-Fri 24-hrs, Sat 6am-5pm, Sun 6am-10am
BO BLOGS!
Go to Bo's Official Site and read his almost daily blog! Its not news, but thoughts and musings of Bo Sanchez. Get to know Bo in a more personal way --and find out what it means to live the life of a preacher. You get to enrich your faith as well.
DONATION
Remember to always donate your "first fruits"-not the last. Click on the "Donation" Box under the members menu - and you'll even see links to the nearest branches of the Banks where you can deposit.