READINGS for 2006-12-10
WELCOMING JESUS
??Prepare the way of the Lord, make straight his paths.? Luke 3:4

During the Advent season, I welcome Jesus in my life with joy and gladness. I especially like the song that goes, ?Whenever I see girls and boys, selling lanterns on the street, I remember the child on a manger as He sleeps?so come let us rejoice and sing a Christmas carol?.
As we sing Christmas carols, we are like John the Baptist shouting, ?Prepare a road for the Lord to travel on! Widen the pathway before him! Straighten the curves! Smooth out the ruts! And all mankind shall see the Savior sent from God.?
Each Christmas experience for me is like my spiritual renewal experience, which was so filled with joy and peace. My act of repentance and forgiveness opened the doors of my spiritual heart to welcome Jesus Christ as my personal Savior and Lord then. And so, it is the same with Christmas, my heart overflows with peace, love and joy as I prepared to give gifts, to show love as I write my Christmas greetings and to share time with those who needs company.
I would welcome Jesus in my life by following His ways and His commandments. I sing of Christmas carols that are stories about doing His Will and obeying His words. Christmas should plant a deeper desire for a transformed life.
How about you?Donna E.

REFLECTION:
What have you done to prepare the way for Jesus to welcome Him into your life this Christmas?

May I find joy and gladness in You, O Lord, through repentance and forgiveness.
2nd Sunday of Advent
1st READING

Baruch 5:1-9

We should always be seeking to understand what God is doing in our lives. We should pray for the grace of enlightenment and discernment in this regard every day. It is so much easier to cooperate with what someone else is doing if we understand their goal and the means by which they are seeking to attain it. In this case, we are the center of attention, so it makes even more sense to try and help God in His work for salvation in our own lives! We can be sure that God is always at work seeking to draw us to Him.

1 Jerusalem, take off your robe of mourning and misery; put on the splendor of glory from God forever: 2 Wrapped in the cloak of justice from God, bear on your head the mitre that displays the glory of the eternal name. 3 For God will show all the earth your splendor: 4 you will be named by God forever the peace of justice, the glory of God?s worship. 5 Up, Jerusalem! stand upon the heights; look to the east and see your children gathered from the east and the west at the word of the Holy One, rejoicing that they are remembered by God. 6 Led away on foot by their enemies they left you: but God will bring them back to you borne aloft in glory as on royal thrones. 7 For God has commanded that every lofty mountain be made low, and that the age-old depths and gorges be filled to level ground, that Israel may advance secure in the glory of God. 8 The forests and every fragrant kind of tree have overshadowed Israel at God?s command; 9 for God is leading Israel in joy by the light of his glory, with his mercy and justice for company.
P S A L M

Psalm 126:1-2, 2-3, 4-5, 6

R: The Lord has done great things for us, we are filled with joy.

1 When the LORD brought back the captives of Zion, we were like men dreaming. 2 Then our mouth was filled with laughter, and our tongue with rejoicing. (R) Then they said among the nations, ?The LORD has done great things for them.? 3 The LORD has done great things for us; we are glad indeed. (R) 4 Restore our fortunes, O LORD, like the torrents in the southern desert. 5 Those who sow in tears shall reap rejoicing. (R) 6 Although they go forth weeping, carrying the seed to be sown, they shall come back rejoicing, carrying their sheaves. (R)
2nd READING

Philippians 1:4-6.8-11

Sometimes we can get the idea that Paul is like a machine with a one-track program ? evangelize, evangelize, evangelize! Here we see something of the more human side of Paul in his expression of love and care for the Philippian community. He desires that they grow closer to Christ as any good shepherd or pastor should. One of the true signs of a shepherd of souls is that he desires that the ones he is shepherding go deeper in holiness than himself.

4 praying always with joy in my every prayer for all of you, 5 because of your partnership for the gospel from the first day until now. 6 I am confident of this, that the one who began a good work in you will continue to complete it until the day of Christ Jesus. 8 For God is my witness, how I long for all of you with the affection of Christ Jesus. 9 And this is my prayer: that your love may increase ever more and more in knowledge and every kind of perception, 10 to discern what is of value, so that you may be pure and blameless for the day of Christ, 11 filled with the fruit of righteousness that comes through Jesus Christ for the glory and praise of God.
G O S P E L

Luke 3:1-6

I wonder what people really thought when they heard the preaching of John the Baptist. I am sure that a fair percentage of them would have thought he was a bit a lunatic! The same is probably thought of about you today when you share the Gospel with others. I have certainly experienced being called crazy because of my faith in God! Yet, this did not make me angry, only sad. Sad because of the thought that so many people have absolutely no idea about the gift that God is offering them and are consequently missing out on grace in a big way. I wonder what we can do to try and rectify this pitiful situation.

1 In the fifteenth year of the reign of Tiberius Caesar, when Pontius Pilate was governor of Judea, and Herod was tetrarch of Galilee, and his brother Philip tetrarch of the region of Ituraea and Trachonitis, and Lysanias was tetrarch of Abilene, 2 during the high priesthood of Annas and Caiaphas, the word of God came to John the son of Zechariah in the desert. 3 He went throughout [the] whole region of the Jordan, proclaiming a baptism of repentance for the forgiveness of sins, 4 as it is written in the book of the words of the prophet Isaiah: ?A voice of one crying out in the desert: ?Prepare the way of the Lord, make straight his paths. 5 Every valley shall be filled and every mountain and hill shall be made low. The winding roads shall be made straight, and the rough ways made smooth, 6 and all flesh shall see the salvation of God.??

my reflections
think: We should always be seeking to understand what God is doing in our lives.

________________________________________________________
_________________________________________________________

God?s special verse/thought for me today________________
_________________________________________________________

T O D A Y ? S BLESSING LIST
Thank You Lord for: ____________________________________
_______________________________________________________
READ THE BIBLE IN ONE YEAR Ephesians 1-6

NOT ONLY FAST BUT SMOOTH AND EASY TOO
St. John the Baptist, the Lord?s precursor, could have been a good secretary of the Department of Public Works and Highways. He wanted all crooked ways straightened, valleys filled in, mountains and hills made low, and rough road smoothened. This, he claimed, is the only way to see the salvation of God.
Indeed the shortest distance between two points is a straight line. If God were standing at one point and we at the other extreme, a straight and smooth path makes our journey towards Him not only easier but faster. Thus, during this Advent season, a time to reflect on the coming of the Lord, let us examine our lives.
Where there is a mound in our lives, let us make it level. Where there is a crater, let us fill it in. A mound in our lives can be our overbearing attitude and our excesses. Lessen it! A crater in our lives can be anything good we are found lacking. Fill it in!
Let us prepare the way of the Lord. He is coming. But His coming may be very much delayed by the mounds and craters in our lives. Because the Lord comes to the lives of the people around us also through our lives, our lives are like roads, too. If our ways are crooked, we delay the coming of the Lord to the people around us.
St. John the Baptist is the best Secretary of Public Works and Highways that any nation can have. You know why? He was never corrupt. He himself was a straight road. He made the Lord?s coming not only fast but smooth and easy! Fr. Bobby T.
REFLECTION QUESTION:
What are the mounds and craters in my life? Am I a straight path or a crooked road between the Lord and my neighbor?

As we pray for Your final coming, O Lord, grant us the grace to humbly realize where we are the hindrance for Your coming. Help us to make our roads aight; help us to live straight lives. By striving to live uprightly may we be the means by which You can come into the lives of countless souls. Come, Lord Jesus, and do not delay. Do not allow us to delay Your coming. Amen.
St. Miltiades, pope martyr, pray for us.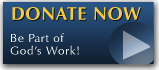 The FEAST is one of the happiest places on earth.

Click Here to find a Feast near you!
KERYGMA TV! is BACK
KERYGMA TV is on a new time slot and new channel Sundays 8 a.m. at IBC 13
Need Counseling? No Landline?
Now, you can use your mobile phone to call a friend for counseling at 09228407031. Or you may call our landlines 7266728, 7264709, 7259999 Mon-Fri 24-hrs, Sat 6am-5pm, Sun 6am-10am
BO BLOGS!
Go to Bo's Official Site and read his almost daily blog! Its not news, but thoughts and musings of Bo Sanchez. Get to know Bo in a more personal way --and find out what it means to live the life of a preacher. You get to enrich your faith as well.
DONATION
Remember to always donate your "first fruits"-not the last. Click on the "Donation" Box under the members menu - and you'll even see links to the nearest branches of the Banks where you can deposit.