READINGS for 2006-12-09
A MORE POWERFUL HEALER
Heal the sick, raise the dead, cleanse lepers? ? Matthew 10:8

For three years, I decided to serve God without receiving a salary. To live by faith, simply and frugally. During those three years, there were times when I had money. There were many times when I didn?t.
Living as a poor man gave me a first-hand experience (no matter how slight) of what a poor man feels everyday of his life. I wanted to buy something, and I couldn?t. I found myself hungry on the streets and I was utterly helpless to do anything about it: I couldn?t buy the food I saw available in a store.
I found this experience very powerful for me. I realize that I feel for the poor much more now because I know what they are going through...
After that, I founded ANAWIM, a home for the abandoned elderly.
It?s my way of healing the sick, raising the dead, and cleaning lepers. Bo S.
REFLECTION:
In your life, how do you heal the sick, raise the dead, and cleanse the leper?

Sometimes Lord, I?m the one who?s sick, dead, and leprous. But through my pains, You make me a more powerful healer.
1st READING

Isaiah 30:19-21, 23-26

Isaiah prophecies a victorious reign for the People of Israel in Jerusalem. fortunately, it was short lived because they insisted on making alliances with other nations in defiance of the Lord?s call for them to entrust themselves into His hand. It may be understandable that one would want to put one?s trust in armies rather than the notion that God will deliver one from one?s enemies, but this is not what the man of faith does.

19 O people of Zion, who dwell in Jerusalem, no more will you weep; he will be gracious to you when you cry out, as soon as he hears he will answer you. 20 The Lord will give you the bread you need and the water for which you thirst. No longer will your Teacher hide himself, but with your own eyes you shall see your Teacher, 21 while from behind, a voice shall sound in your ears ?This is the way; walk in it,? when you would turn to the right or to the left. 23 He will give rain for the seed that you sow in the ground, and the wheat that the soil produces will be rich and abundant. On that day your cattle will graze in spacious meadows; 24 the oxen and the asses that till the ground will eat silage tossed to them with shovel and pitchfork. 25 Upon every high mountain and lofty hill there will be streams of running water. On the day of the great slaughter, when the towers fall, 26 the light of the moon will be like that of the sun and the light of the sun will be seven times greater like the light of seven days. On the day the LORD binds up the wounds of his people, he will heal the bruises left by his blows.

P S A L M

Psalm 147:1-2, 3-4, 5-6

R: Blessed are all who wait for the Lord.

1 Praise the LORD, for he is good; sing praise to our God, for he is gracious; it is fitting to praise him. 2 The LORD rebuilds Jerusalem; the dispersed of Israel he gathers. (R) 3 He heals the brokenhearted and binds up their wounds. 4 He tells the number of the stars; he calls each by name. (R) 5 Great is our Lord and mighty in power to his wisdom there is no limit. 6 The LORD sustains the lowly; the wicked he casts to the ground. (R)
G O S P E L

Matthew 9:35- 10:1, 5-8

There is an ever-present need for laborers in the harvest for the Kingdom of God. You, I and all men and women of faith must play our part here. If we do not do it, then we can hardly expect the Gospel to be proclaimed by those who do not believe in it. We have a responsibility to pass the faith on to the next generation in as effective a way as possible. What are you doing as your part in fulfilling this responsibility?

35 Jesus went around to all the towns and villages, teaching in their synagogues, proclaiming the gospel of the kingdom, and curing every disease and illness. 36 At the sight of the crowds, his heart was moved with pity for them because they were troubled and abandoned, like sheep without a shepherd. 37 Then he said to his disciples, ?The harvest is abundant but the laborers are few; 38 so ask the master of the harvest to send out laborers for his harvest.? 10: 1 Then he summoned his twelve disciples and gave them authority over unclean spirits to drive them out and to cure every disease and every illness. 5 Jesus sent out these twelve after instructing them thus, 6 Go rather to the lost sheep of the house of Israel. 7 As you go, make this proclamation: ?The kingdom of heaven is at hand.? 8 Cure the sick, raise the dead, cleanse lepers, drive out demons. Without cost you have received; without cost you are to give.

my reflections
think: We have a responsibility to pass the faith on to the next generation in as effective a way as possible. What are you doing as your part in fulfilling this responsibility?
________________________________________________________
_________________________________________________________

God?s special verse/thought for me today________________
_________________________________________________________

T O D A Y ? S BLESSING LIST
Thank You Lord for: ____________________________________
_______________________________________________________
READ THE BIBLE IN ONE YEAR Galatians 1-6
CHOSEN FOR A REASON, PRIVILEGED FOR A MISSION
The Israelites are the Chosen People of God not only because God directly intervened in their history to form them into one nation but also because it was from their race that the Redeemer of the world came. It is indeed a privilege the Israelites received from God. They did nothing to deserve such a singular gift. The stories of the unfaithfulness of the Israelites to God, which we can read in the Bible, underline the gratuity of this privilege.
But when God gives a privilege, He likewise gives a mission. The privilege of being the Chosen People of God is also the mission of being God?s witness to the world. Thus, Jesus admonished His disciples to first go to the lost sheep of the House of Israel.
But did Israel listen?
?He came to His own but His own people did not welcome Him,? says John 1:11.
Sometimes we miss great opportunities in life. But may we never miss the privileges that the Lord gives us. In those privileges we also come to know our mission in life. Fr. Bobby T.
REFLECTION QUESTION:
Why am I missing the great opportunities in life that God is giving me?

You have chosen us, O God, to be Your Chosen People in the New Covenant. Thank You for this great privilege. Help us to measure up to the mission that this immense privilege entails. As You chose us, may we always choose You. Amen.

St. Peter Fourier, confessor, pray for us.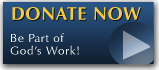 The FEAST is one of the happiest places on earth.

Click Here to find a Feast near you!
KERYGMA TV! is BACK
KERYGMA TV is on a new time slot and new channel Sundays 8 a.m. at IBC 13
Need Counseling? No Landline?
Now, you can use your mobile phone to call a friend for counseling at 09228407031. Or you may call our landlines 7266728, 7264709, 7259999 Mon-Fri 24-hrs, Sat 6am-5pm, Sun 6am-10am
BO BLOGS!
Go to Bo's Official Site and read his almost daily blog! Its not news, but thoughts and musings of Bo Sanchez. Get to know Bo in a more personal way --and find out what it means to live the life of a preacher. You get to enrich your faith as well.
DONATION
Remember to always donate your "first fruits"-not the last. Click on the "Donation" Box under the members menu - and you'll even see links to the nearest branches of the Banks where you can deposit.