READINGS for 2006-12-08
Solemnity of the Immaculate Conception of the Virgin Mary
MISSION IMPOSSIBLE
For with God nothing shall be impossible. ? Luke 1: 37

Recently, I amazed myself by saying ?I love you? to my mother.
I?m 31 yrs old, married and yes, it was the first time I had ever said it. It felt weird and awkward. Good thing I said it right before I hung up!
Flashback. I never liked my mom. She was every kid?s nightmare. I would tremble when I heard her footsteps and saw her shadow. After so many years I lost all that fear and just became numb. What I felt for her was like a disease. I began to feel the same way toward other members of my family.
Then God introduced himself to me. I was never the same since.
Every day God kept encouraging me to reconcile with them. My response was, ?Good Lord, that?s impossible. Convert them first and let them see their wrongdoings.
Change them.? And so, I waited for that miracle but really it never came. At least not the way I wanted it to.
Instead, God changed me. All along it was me that needed to change! He softened my heart and opened my eyes. One day, just before my parents migrated to the US, I ?came home? to them. Mission NOT Impossible. Marvin A.
REFLECTION:
Do you find yourself in a dead end situation? Call unto God and He will do something
for you.

Jesus, may you bring healing to all families. Help us to forgive one another.

1st READING

Genesis 3:9-15, 20

The story of the first sin in Genesis has tragedy written all through it. God has given Adam and Eve just about everything they could desire, including His presence each evening with them. We all know what happened and sin enters the world and its destructive journey or existence has begun. In today?s feast, we celebrate a unique occurrence in that God chooses to keep Mary free of original sin and thus the name, Immaculate Conception. He does so because it is appropriate that the womb that will bear His Son into the world would be pure and unstained by sin.

9 The LORD God then called to the man and asked him, ?Where are you?? 10 He answered, ?I heard you in the garden; but I was afraid, because I was naked, so I hid myself.? 11 Then he asked, ?Who told you that you were naked? You have eaten, then, from the tree of which I had forbidden you to eat!? 12 The man replied, ?The woman whom you put here with meshe gave me fruit from the tree, and so I ate it.? 13 The LORD God then asked the woman, ?Why did you do such a thing?? The woman answered, ?The serpent tricked me into it, so I ate it.? 14 Then the LORD God said to the serpent: ?Because you have done this, you shall be banned from all the animals and from all the wild creatures; on your belly shall you crawl, and dirt shall you eat all the days of your life. 15 I will put enmity between you and the woman, and between your offspring and hers; he will strike at your head, while you strike at his heel.? 20 The man called his wife Eve, because she became the mother of all the living.
P S A L M
Psalm 98:1, 2-3, 3-4

R: Sing to the Lord a new song, for he has done marvelous deeds.

1 Sing to the LORD a new song, for he has done wondrous deeds; his right hand has won victory for him, his holy arm. (R) 2 The LORD has made his salvation known in the sight of the nations he has revealed his justice. 3 He has remembered his kindness and his faithfulness toward the house of Israel. (R) All the ends of the earth have seen the salvation by our God. 4 Sing joyfully to the LORD, all you lands; break into song; sing praise. (R)
2nd READING

Ephesians 1:3-6, 11-12

Mary may be the most blessed of all human beings, but we are certainly not far behind. The extraordinary grace she received that protected her from original sin helped her in her obedience to God?s will. Even though we do not have that grace, we can still fight sin from the perspective of victory and not defeat. The salvation that Jesus won for us gives us all that we need to banish sin from our lives and live in holiness and righteousness.

3 Blessed be the God and Father of our Lord Jesus Christ, who has blessed us in Christ with every spiritual blessing in the heavens, 4 as he chose us in him, before the foundation of the world, to be holy and without blemish before him. In love 5 he destined us for adoption to himself through Jesus Christ, in accord with the favor of his will, 6 for the praise of the glory of his grace that he granted us in the beloved. 11 In him we were also chosen, destined in accordance with the purpose of the one who accomplishes all things according to the intention of his will, 12 so that we might exist for the praise of his glory, we who first hoped in Christ.
G O S P E L

Luke 1:26-38

Mary?s response to the angel is one that we should seek to meditate upon often. Yes, she asks a question, but it is a valid question, not one that indicates a lack of faith. Once Mary has an answer to it, she readily assents to the wishes of the Lord. She cannot have understood all of the mechanics of what was about to happen, but this was not important to her. As long as the Lord wanted her to do something for Him, that was okay with her. The rest was up to His grace and power.

26 In the sixth month, the angel Gabriel was sent from God to a town of Galilee called Nazareth, 27 to a virgin betrothed to a man named Joseph, of the house of David, and the virgin?s name was Mary. 28 And coming to her, he said, ?Hail, favored one! The Lord is with you.? 29 But she was greatly troubled at what was said and pondered what sort of greeting this might be. 30 Then the angel said to her, ?Do not be afraid, Mary, for you have found favor with God. 31 Behold, you will conceive in your womb and bear a son, and you shall name him Jesus. 32 He will be great and will be called Son of the Most High, and the Lord God will give him the throne of David his father, 33 and he will rule over the house of Jacob forever, and of his kingdom there will be no end.? 34 But Mary said to the angel, ?How can this be, since I have no relations with a man?? 35 And the angel said to her in reply, ?The holy Spirit will come upon you, and the power of the Most High will overshadow you. Therefore the child to be born will be called holy, the Son of God. 36 And behold, Elizabeth, your relative, has also conceived a son in her old age, and this is the sixth month for her who was called barren; 37 for nothing will be impossible for God.? 38 Mary said, ?Behold, I am the handmaid of the Lord. May it be done to me according to your word.? Then the angel departed from her.

my reflections
think: The salvation that Jesus won for us gives us all that we need to banish sin from our lives and live in holiness and righteousness.

________________________________________________________
_________________________________________________________

God?s special verse/thought for me today________________
_________________________________________________________

T O D A Y ? S BLESSING LIST
Thank You Lord for: ____________________________________
_______________________________________________________
READ THE BIBLE IN ONE YEAR 2Corinthians 10-13
IMMACULATE CONCEPTION ? GOD?S WORK
Once I overheard someone pray the Angelus this way: ?The angel of the Lord declared unto Mary?and she was conceived by the Holy Spirit.? I was bothered at first then I smiled.
The Angelus is not about Mary being conceived. It is about Mary conceiving. Mary was not conceived by the Holy Spirit. She conceived by the Holy Spirit.
That is why what we celebrate today is not the Angelus. The Angelus is better celebrated on March 25, the Solemnity of the Lord?s Annunciation. But today is the Solemnity of the Immaculate Conception. Today is not about Jesus being conceived by the Blessed Mother, but about the Blessed Mother being immaculately conceived by her own mother, St. Anne. Yes, Mary was conceived, but not by the Holy Spirit.
But Mary was to become the spouse of the Holy Spirit. The power from the Most High would come upon her and overshadow her; thus, making her Offspring would be called ?Son of God? ? the angel would later explain to her. The immaculately conceived would be the immaculate spouse of the Holy Spirit. She who conceived by the Holy Spirit was conceived without sin.
The feast today is first of all about God before it is about Mary. It is about God?s plan for the salvation of the world.
He prepared well for the coming of His Son into the world. The immaculate conception of the Blessed Virgin Mary is God preparing the would-be mother of the Lord. It is not about Mary being exempted from being redeemed. It is about Mary being saved also by her Son even before the actual events of redemption. The immaculate conception of the Virgin Mary is about God at work in the life of the Blessed Mother. How about God?s work in our life? Fr. Bobby T.
REFLECTION QUESTION:
How is God at work in my life?

Almighty God, You preserved the Ever-Virgin Mary from the stain of sin even from the womb. May we who are not sinless find favor in You through her prayers so that we may be found worthy to bring the Lord to the world. He whom we cannot conceive in the womb may we conceive in our hearts. Amen.
Blessed Virgin Mary, Mother of God, pray for us.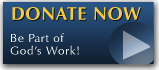 The FEAST is one of the happiest places on earth.

Click Here to find a Feast near you!
KERYGMA TV! is BACK
KERYGMA TV is on a new time slot and new channel Sundays 8 a.m. at IBC 13
Need Counseling? No Landline?
Now, you can use your mobile phone to call a friend for counseling at 09228407031. Or you may call our landlines 7266728, 7264709, 7259999 Mon-Fri 24-hrs, Sat 6am-5pm, Sun 6am-10am
BO BLOGS!
Go to Bo's Official Site and read his almost daily blog! Its not news, but thoughts and musings of Bo Sanchez. Get to know Bo in a more personal way --and find out what it means to live the life of a preacher. You get to enrich your faith as well.
DONATION
Remember to always donate your "first fruits"-not the last. Click on the "Donation" Box under the members menu - and you'll even see links to the nearest branches of the Banks where you can deposit.