READINGS for 2006-12-06
TALENT X10
?Then He took the seven loaves and the fish, gave thanks, broke the loaves, and gave them to the disciples?? ? Matthew 15:36

?Why don?t you write for Didache?? suggested a sister in community. But I brushed off the idea and forgot the whole thing.
Two years passed. During one community worship, I sensed an inspiration from the Lord: ?Write for Didache. Offer your talent.?
I called up Shepherd?s Voice and inquired how I could contribute to Didache. A few days after, I received a phone call from the editorial assistant informing me of my Didache assignments for the next year?s issue.
Every year I called up SVP to volunteer to write for Didache. Not all my reflections were published. But this did not discourage me from continuing to write. I had developed a great passion for it. To further improve my writing skills, I attended several writing workshops, read a lot of books and religiously and wrote my reflections in my scripture diary.
The Lord expanded my territories. I became a contributing writer for Kerygma and Fish and later became its Managing Editor. Now I also have writing opportunities in other magazines.
The Lord took whatever little I had and multiplied it. All he asked of me was to obey Him. Judith C.
REFLECTION:
What seven loaves and two fish can you offer to Jesus?

Increase my faith that You will multiply all that I offer to You.

1st READING

Isaiah 25:6-10

God is preparing for us a feast that is beyond anything we could imagine! He desires that everyone from all time will join Him at that feast and celebrate the gift of eternal life. In fact, the feast will last forever. There will be never-ending praise of God and never-ending celebrations of His love because that is what heaven is all about. You have been sent an invitation! Have you made your RSVP yet?

6 On this mountain the LORD of hosts will provide for all peoples a feast of rich food and choice wines, juicy, rich food and pure, choice wines. 7 On this mountain he will destroy the veil that veils all peoples, the web that is woven over all nations; 8 he will destroy death forever. The Lord GOD will wipe away the tears from all faces; the reproach of his people he will remove from the whole earth; for the LORD has spoken. 9 On that day it will be said ?Behold our God, to whom we looked to save us! This is the LORD for whom we looked; let us rejoice and be glad that he has saved us!? 10 For the hand of the LORD will rest on this mountain.

P S A L M

Psalm 23:1-3, 3-4, 5, 6

R: I shall live in the house of the Lord all the days of my life.

1 The LORD is my shepherd; I shall not want. 2 In verdant pastures he gives me repose; beside restful waters he leads me; 3 he refreshes my soul. (R) He guides me in right paths for his name?s sake. 4 Even though I walk in the dark valley I fear no evil; for you are at my side with your rod and your staff that give me courage. (R) 5 You spread the table before me in the sight of my foes; you anoint my head with oil; my cup overflows. (R) 6 Only goodness and kindness follow me all the days of my life; and I shall dwell in the house of the LORD for years to come. (R)
G O S P E L

Matthew 15:29-37

The miracle of the feeding of the thousands of people should be seen as God?s assurance that He desires to care for us in every way possible. This does not mean that we will never go hungry! What it does mean is that there is ALWAYS enough food for everyone to have something to eat. The problem being that many have too much and are not willing to share with those who have too little! It is we who should be performing feeding miracles today by sharing with those who have less than we do!

29 Moving on from there Jesus walked by the Sea of Galilee, went up on the mountain, and sat down there. 30 Great crowds came to him, having with them the lame, the blind, the deformed, the mute, and many others. They placed them at his feet, and he cured them. 31 The crowds were amazed when they saw the mute speaking, the deformed made whole, the lame walking, and the blind able to see, and they glorified the God of Israel. 32 Jesus summoned his disciples and said, ?My heart is moved with pity for the crowd, for they have been with me now for three days and have nothing to eat. I do not want to send them away hungry, for fear they may collapse on the way.? 33 The disciples said to him, ?Where could we ever get enough bread in this deserted place to satisfy such a crowd?? 34 Jesus said to them, ?How many loaves do you have?? ?Seven,? they replied, ?and a few fish.? 35 He ordered the crowd to sit down on the ground. 36 Then he took the seven loaves and the fish, gave thanks, broke the loaves, and gave them to the disciples, who in turn gave them to the crowds. 37 They all ate and were satisfied. They picked up the fragments left over ? seven baskets full.

my reflections
think: It is we who should be performing feeding miracles today by sharing with those who have less than we do!
________________________________________________________
_________________________________________________________
God?s special verse/thought for me today________________
_________________________________________________________

T O D A Y ? S BLESSING LIST
Thank You Lord for: ____________________________________
_______________________________________________________
READ THE BIBLE IN ONE YEAR 2Corinthians 1-5
SEVEN LOAVES AND A FEW SMALL FISH
Jesus felt sorry for the crowd that followed Him wherever He went. He felt sorry for the people because they were with Him for three days by then and had nothing to eat. Well, not all of them because His close circle has seven loaves of bread and a few small fish. Okay, so not all the people were to die of starvation. Only a majority of them!
Does belonging to the ?close circle? of Jesus make us think we are a special breed? Does it make us live as if we are exempted from being hungry while the rest starve? Does it make us feel good to lavish on God?s blessings while the ?outsiders? languish? Does it make us justify why we should reserve and keep the little we have while the majority has nothing at all?
Jesus, feeling sorry for the ?outsiders,? asks us today, ?What do you have?? Do we dare hide from Him what we keep under our sleeves? Or do we say, ?Seven loaves and a few small fish.?
I believe in miracles; and they all begin with an act of love. Bringing out our seven loaves and few small fish is an act of love. Sharing with others even what we consider to be too little we have is loving in action. Miracles happen when we love. We do miracles not only when we believe, but more so when we love.
Jesus teaches us, His disciples, an important lesson today. We are called to belong to His ?inner circle? not to exclude the others but to be bridges between Him and the rest. We are called to be channels of His graces, instruments of His blessings, doers of His miracles. Yes, even with our seven loaves of bread and a few small fish.
Let us not only be sorry for the people?s hunger. Let us do something. Let us share and turn Jesus? feeling sorry into Jesus? doing another miracle. Fr. Bobby T.
REFLECTION QUESTION:
What will I do with my ?seven loaves and a few small fish? today?

Sorry, Jesus, we make You feel sorry. We often rather wait for You to ask us what we have before we share what we keep. Take our hearts and give us Yours. Make us love like You and make miracles with love. Here are our ?seven loaves and few small fish.? Multiply them and feed the world. Amen.

St. Nicholas of Bari, bishop confessor, pray for us.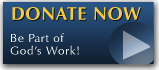 The FEAST is one of the happiest places on earth.

Click Here to find a Feast near you!
KERYGMA TV! is BACK
KERYGMA TV is on a new time slot and new channel Sundays 8 a.m. at IBC 13
Need Counseling? No Landline?
Now, you can use your mobile phone to call a friend for counseling at 09228407031. Or you may call our landlines 7266728, 7264709, 7259999 Mon-Fri 24-hrs, Sat 6am-5pm, Sun 6am-10am
BO BLOGS!
Go to Bo's Official Site and read his almost daily blog! Its not news, but thoughts and musings of Bo Sanchez. Get to know Bo in a more personal way --and find out what it means to live the life of a preacher. You get to enrich your faith as well.
DONATION
Remember to always donate your "first fruits"-not the last. Click on the "Donation" Box under the members menu - and you'll even see links to the nearest branches of the Banks where you can deposit.