READINGS for 2006-12-04
LUNCH WITH THE BOSS
Lord, I am not worthy? ? Matthew 8:8

We hardly had any sleep, my team was understaffed, over-worked and completely demoralized. Why? It?s because I, their leader was completely discouraged and wanted to quit. I wanted to leave but cannot (not for that time anyway). I abhorred the leadership style of my boss. He did a good job of making me doubt myself. I lived in a total hellhole.
That was about the time I decided to go to mass every lunch break. I would sit down and allow myself to be absorbed with God?s presence in the midst of all my difficulties. One day at a time, I began calming down. I would still find myself in my problem situation, but I was able to cope and run with it. By God?s grace my attitude changed and so did my circumstance.
All these because I decided to truly ?eat? during lunch break? with the Real Boss, who reminds me that because He believes in me, I can believe in myself. Ariel D.
REFLECTION:
When was the last time you had a Power Lunch with the Boss?

Thank You, Father, that You do not doubt that I can be more than what I think I can be.
1st READING
Isaiah 2:1-5

The only refuge that will always be there when we need it is the Lord! He will not let us down. This does not mean that He will always be there in exactly the way, shape and form that we desire, however, it does mean that if we truly entrust ourselves to Him, we will have the strength and capacity to overcome ANY adversity! Now that is the sort of help that is worth having!

1 This is what Isaiah, son of Amoz, saw concerning Judah and Jerusalem. 2 In days to come, the mountain of the LORD?s house shall be established as the highest mountain and raised above the hills. All nations shall stream toward it; 3 many peoples shall come and say ?Come, let us climb the LORD?s mountain, to the house of the God of Jacob, that he may instruct us in his ways, and we may walk in his paths.? For from Zion shall go forth instruction, and the word of the LORD from Jerusalem. 4 He shall judge between the nations, and impose terms on many peoples. They shall beat their swords into plowshares and their spears into pruning hooks; one nation shall not raise the sword against another, nor shall they train for war again. 5 O house of Jacob, come, let us walk in the light of the LORD!
P S A L M

Psalm 122:1-2, 3-4, 4-5, 6-7, 8-9

R: Let us go rejoicing to the house of the Lord.

1 I rejoiced because they said to me, ?We will go up to the house of the LORD.? 2 And now we have set foot within your gates, O Jerusalem. (R) 3 Jerusalem, built as a city with compact unity. 4 To it the tribes go up, the tribes of the LORD. (R) According to the decree for Israel, to give thanks to the name of the LORD. 5 In it are set up judgment seats, seats for the house of David. (R) 6 Pray for the peace of Jerusalem! May those who love you prosper! 7 May peace be within your walls, prosperity in your buildings. (R) 8 Because of my relatives and friends I will say, ?Peace be within you!? 9 Because of the house of the LORD, our God, I will pray for your good. (R)
G O S P E L

Matthew 8:5-11

The centurion knows that Jesus has the power to heal his servant. The centurion understands the dynamic of true authority. My bet is that he was a great leader of men as he is obviously used to having his commands obeyed. This obedience is usually the fruit of a good leader who not only knows how to command people to do them, but loves and cares for them as well. Is it not instructive that it is a servant that the centurion is seeking Jesus to heal for him?
5 When he entered Capernaum, a centurion approached him and appealed to him, 6 saying, ?Lord, my servant is lying at home paralyzed, suffering dreadfully.? 7 He said to him, ?I will come and cure him.? 8 The centurion said in reply, ?Lord, I am not worthy to have you enter under my roof; only say the word and my servant will be healed. 9 For I too am a person subject to authority, with soldiers subject to me. And I say to one, ?Go,? and he goes; and to another, ?Come here,? and he comes; and to my slave, ?Do this,? and he does it.? 10 When Jesus heard this, he was amazed and said to those following him, ?Amen, I say to you, in no one in Israel have I found such faith. 11 I say to you, many will come from the east and the west, and will recline with Abraham, Isaac, and Jacob at the banquet in the kingdom of heaven.?

my reflections
think: A good leader not only knows how to command people to do things, but how to love and care for them as well.
________________________________________________________
_________________________________________________________
God?s special verse/thought for me today________________
_________________________________________________________

T O D A Y ? S BLESSING LIST
Thank You Lord for: ____________________________________
_______________________________________________________
READ THE BIBLE IN ONE YEAR 1Corinthians 12-14
THE GIFT IS THE GIVER
It is said that one Christmas in the life of St. Therese of Lisieux, her father came home with gifts for each of his children. The children were so excited to open their gifts while little Therese remained seated in a corner. Papa picked her up, placed her on his lap, and asked her, ?Therese, are you not excited over the gift I have for you this Christmas?? Little Therese replied, ?No, Papa, I am excited over your Christmas gift for me. But the gift I most want is you because you can give me all the gifts you brought home aside from the one you gave me.?
Each day we have something to ask from the Lord. Every day we may not get what we want but the Lord supplies what we need. As in the Gospel today, healing was requested from the Lord. And healing the Lord gave. But more than healing was received. Because of faith, the centurion received the Healer Himself. The centurion might have found himself unworthy to welcome Jesus under his roof, but Jesus was already residing in his heart by faith.
As we anticipate the great gift of Christmas, may we not lose sight of the Giver. The Gift is the Giver Himself: Jesus Christ.When we ask for healing each day, let us not miss receiving the Healer Himself. Jesus is our Healing and Healer at the same time.
St. Therese of Lisieux as young as a child knew what to ask for. She wanted the Giver Himself. No wonder she is nicknamed ?Little Flower? but undeniably she was a ?Big Saint?. Fr. Bobby T.

REFLECTION QUESTION:
Think about this: The Eucharist is the source and summit of healing. All Masses therefore are healing Masses. No Mass can be otherwise because the Eucharist is Jesus who is the Healer Himself. So, why call a particular Eucharistic celebration a Healing Mass? Are the other Masses not healing?

Lord, I am not worthy to receive You under my roof, but I desire for You so greatly. Come nonetheless, O Lord, unworthy though I am. You are the gift I want. You are the healing I need. Come, Lord, and do not delay. Amen.
St. John Damascene, confessor, father and doctor of the church, pray for us.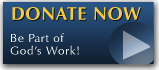 The FEAST is one of the happiest places on earth.

Click Here to find a Feast near you!
KERYGMA TV! is BACK
KERYGMA TV is on a new time slot and new channel Sundays 8 a.m. at IBC 13
Need Counseling? No Landline?
Now, you can use your mobile phone to call a friend for counseling at 09228407031. Or you may call our landlines 7266728, 7264709, 7259999 Mon-Fri 24-hrs, Sat 6am-5pm, Sun 6am-10am
BO BLOGS!
Go to Bo's Official Site and read his almost daily blog! Its not news, but thoughts and musings of Bo Sanchez. Get to know Bo in a more personal way --and find out what it means to live the life of a preacher. You get to enrich your faith as well.
DONATION
Remember to always donate your "first fruits"-not the last. Click on the "Donation" Box under the members menu - and you'll even see links to the nearest branches of the Banks where you can deposit.