READINGS for 2006-12-01
COFFEE TIME
?this generation will not pass away until all these things have taken place. ? Luke 12:32

My husband may not be perfect but he never gives me major problems. There?s just one thing he does not do that I often complain about. He does not give me flowers. He thinks he has proven more than enough that he loves me and would stand by me no matter what; he does not have to give me flowers to prove anything.
While I often complain about the flowers, my husband never complains about anything so I thought I treated him better than he treated me.
Then, one day, on our 26th year of marriage, over coffee, I pointed out?for the nth time? that he never gives me flowers. Out of the blue, he said, ?Well, you never prepare coffee for me.?
I almost spilled my coffee.
All through these years, my husband has been preparing his own coffee. I never realized he wanted me to do this for him, nor did it occur to me that I should do so!
I must still have other errors I don?t see ? hidden faults that don?t make me pleaseing to my husband, other people, or God. But I trust Him to make sure that before I leave the earth, all these corrections will have taken place and taken root. Saintcha
REFLECTION:
Do we try to take full accountability and responsibility in our relationships?

Lord, show me everything I must change to be the woman you meant me to be!
1st READING
Revelation 20:1-4,11-21:2

The Book of the Apocalypse has all sorts of images and descriptions that are not that easy to understand. What is most important for us today is the hope that it inspired in the hearts of believers undergoing persecution. All of us will struggle at one time or another in our Christian journey. What is important is whether or not we will persevere through to victory. Let us pray for the grace to keep our eyes fixed on Jesus and the promises He has given to us.

1 Then I saw an angel come down from heaven, holding in his hand the key to the abyss and a heavy chain. 2 He seized the dragon, the ancient serpent, which is the Devil or Satan, and tied it up for a thousand years 3 and threw it into the abyss, which he locked over it and sealed, so that it could no longer lead the nations astray until the thousand years are completed. After this, it is to be released for a short time. 4 Then I saw thrones; those who sat on them were entrusted with judgment. I also saw the souls of those who had been beheaded for their witness to Jesus and for the word of God, and who had not worshipped the beast or its image nor had accepted its mark on their foreheads or hands. They came to life and they reigned with Christ for a thousand years. 11 Next I saw a large white throne and the one who was sitting on it. The earth and the sky fled from his presence and there was no place for them. 12 I saw the dead, the great and the lowly, standing before the throne, and scrolls were opened. Then another scroll was opened, the book of life. The dead were judged according to their deeds, by what was written in the scrolls. 13 The sea gave up its dead; then Death and Hades gave up their dead. All the dead were judged according to their deeds. 14 Then Death and Hades were thrown into the pool of fire. (This pool of fire is the second death.) 15 Anyone whose name was not found written in the book of life was thrown into the pool of fire. 21: 1 Then I saw a new heaven and a new earth. The former heaven and the former earth had passed away, and the sea was no more. 2 I also saw the holy city, a new Jerusalem, coming down out of heaven from God, prepared as a bride adorned for her husband.

P S A L M

Psalm 84:3, 4, 5-6, 8

R: Here God lives among his people.

2 [3] My soul yearns and pines for the courts of the LORD. My heart and my flesh cry out for the living God. (R) 3 [4] Even the sparrow finds a home, and the swallow a nest in which she puts her young ? your altars, O LORD of hosts, my king and my God! (R) 4 [5] Blessed they who dwell in your house! Continually they praise you. 5 [6] Blessed the men whose strength you are! 7 [8] They go from strength to strength. (R)

G O S P E L

Luke 21:29-33

Jesus affirms that His word is everlasting. This means that the promises that He makes to us will always be fulfilled. We cannot know the mind of God perfectly so sometimes the fulfillment of His promises might not be according to the time frame that we were hoping. Whatever, the timing of the Lord, whatever will be His decision in regard to our request, let us make a choice to place our trust in him and work for and await patiently the completion of His work in us.

29 He taught them a lesson. ?Consider the fig tree and all the other trees. 30 When their buds burst open, you see for yourselves and know that summer is now near; 31 in the same way, when you see these things happening, know that the kingdom of God is near. 32 Amen, I say to you, this generation will not pass away until all these things have taken place. 33 Heaven and earth will pass away, but my words will not pass away.
my reflections
think: All of us will struggle at one time or another in our Christian journey ? what is important is whether or not we will persevere through to victory.

________________________________________________________
_________________________________________________________
God?s special verse/thought for me today________________
_________________________________________________________

T O D A Y ? S BLESSING LIST
Thank You Lord for: ____________________________________
_______________________________________________________
READ THE BIBLE IN ONE YEAR 1Corinthians 1-4
LINEAR, NOT CYCLIC
We are once again concluding a liturgical cycle. This coming Sunday, the First Sunday of Advent, we begin reading from the C Cycle of readings. Even in our liturgical life, we follow a particular cycle. Life is a cycle.
Philosophers of ancient Greece believed that history followed a cyclic pattern, that history repeats itself. They claimed that a great disaster wiped out the world every 3,000 years or so. After the great calamity, human history started all over again until the next catastrophe.
When we look around us, such an ancient belief seems to be true. Earthly life is a cycle of living and dying. Growth follows a cycle of being dependent and independent. Seasons come in a cycle of winter, spring, summer and fall. Even waste materials are recycled. Everything seems to follow a cyclic pattern.
But Christians should not believe so. We believe the contrary instead. History follows a linear pattern. It moves in a straight line. It progresses towards a definite direction, a specific goal. History does not repeat itself. And we avoid repeating most especially history?s mistakes.
The definite goal of our life is the final coming of God?s kingdom. It is the definitive and complete establishment of God?s kingdom in our midst. It is when the new heaven and the new earth, as the First Reading today describes, are finally revealed in their fullness.
Jesus inaugurated the coming of the new heavens and the new earth. In His person, the kingdom of God already breaks in into human history. But we are to complete it by participating in His work.
Each day we strive to love like Jesus, the new heaven becomes more and more our new earth. Fr. Bobby T.
REFLECTION QUESTION:
How do I contribute to bringing about the new heaven and the new earth?

Lord of history, God of the new heaven and the new earth, may Your kingdom come. May Your will be done on earth as in heaven. May we be ready for the coming of Your kingdom by doing Your will like heaven on earth. Amen.
St. Eligius, bishop confessor, pray for us.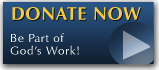 The FEAST is one of the happiest places on earth.

Click Here to find a Feast near you!
KERYGMA TV! is BACK
KERYGMA TV is on a new time slot and new channel Sundays 8 a.m. at IBC 13
Need Counseling? No Landline?
Now, you can use your mobile phone to call a friend for counseling at 09228407031. Or you may call our landlines 7266728, 7264709, 7259999 Mon-Fri 24-hrs, Sat 6am-5pm, Sun 6am-10am
BO BLOGS!
Go to Bo's Official Site and read his almost daily blog! Its not news, but thoughts and musings of Bo Sanchez. Get to know Bo in a more personal way --and find out what it means to live the life of a preacher. You get to enrich your faith as well.
DONATION
Remember to always donate your "first fruits"-not the last. Click on the "Donation" Box under the members menu - and you'll even see links to the nearest branches of the Banks where you can deposit.