READINGS for 2006-11-30
MORE THAN I ASKED FOR
No one who bleieves in him will be put to shame. ? Romans 10:11

The dawn Masses of 2003 were particularly meaningful for me. I had a special prayer intention ? which was to find a part-time job by early January to augment my income from my business. I particularly wanted only a parttime job so that I could still continue my ministry in the parish.
You know what happened?
One day during the first week of January, I was having a chat with two friends in the village (also my co-workers in the parish). They talked about their business and their vision. Out of the blue, I popped a joke: ?Why don?t you just let me manage one of your small businesses?? My friend replied, ?Are you serious? We really need someone to improve our systems and human resource!?
One need meeting another need. Isn?t this how God really works? To top it all, the office is just four blocks away from my house. I also get to practice my profession as an industrial engineer and my training as a counselor. And oh, the pay is good, considering that I have not been in the market for more than 10 years. Over and above, I still have time to continue ministry work!
God truly knows what we need ? even more than we ourselves know our need! TessVA.
REFLECTION:
Life your cares to the Lord ? for when you are down to nothing, God is up to something!

Lord, you make all things happen ? in Your time. Help me to trust in the work of Your hand ? always!
Feast of St. Andrew, Apostle
1st READING

Romans 10:9-18

Each one of us has a role to play in the evangelization of the world. There is a need for many on the frontline who will actually preach the Gospel to unbelievers or those who have fallen away from the faith for one reason or another. There is equally an important role for those who work behind the scenes to support these missionaries to enable them to perform their service of the Gospel. If each of us does as God asks, then we can be sure that He will bring about the increase in the Kingdom of God that He desires.

9 If you confess with your mouth that Jesus is Lord and believe in your heart that God raised him from the dead, you will be saved. 10 For one believes with the heart and so is justified, and one confesses with the mouth and so is saved. 11 For the scripture says, ?No one who believes in him will be put to shame.? 12 For there is no distinction between Jew and Greek; the same Lord is Lord of all, enriching all who call upon him. 13 For ?everyone who calls on the name of the Lord will be saved.? 14 But how can they call on him in whom they have not believed? And how can they believe in him of whom they have not heard? And how can they hear without someone to preach? 15 And how can people preach unless they are sent? As it is written, ?How beautiful are the feet of those who bring [the] good news!? 16 But not everyone has heeded the good news; for Isaiah says, ?Lord, who has believed what was heard from us?? 17 Thus faith comes from what is heard, and what is heard comes through the word of Christ. 18 But I ask, did they not hear? Certainly they did; for ?Their voice has gone forth to all the earth, and their words to the ends of the world.?

P S A L M

Psalm 19:8, 9, 10, 11

R: The judgments of the Lord are true, and all of them are just.

7 [8] The law of the LORD is perfect, refreshing the soul; the decree of the LORD is trustworthy, giving wisdom to the simple. (R) 8 [9] The precepts of the LORD are right, rejoicing the heart; the command of the LORD is clear, enlightening the eye. (R) 9 [10] the fear of the LORD is pure, enduring forever; the ordinances of the LORD are true, all of them just. (R) 10 [11] They are more precious than gold, than a heap of purest gold; sweeter also than syrup or honey from the comb. (R)
G O S P E L

Matthew 4:18-22

The apostles responded to a very simple call from Jesus to follow Him. One of the signs of the work of the Holy Spirit is when the call is simple and easy to understand. God knows that we have difficulty dying to ourselves so He keeps things as simple as possible so that we cannot make excuses easily. When we hear God calling us, let us pray for the grace to respond as generously as the apostles. That way His Will will be done in the world, namely that the Gospel will be proclaimed to the nations. Let us do all that we can to help in bringing about this goal.

18 As he was walking by the Sea of Galilee, he saw two brothers, Simon who is called Peter, and his brother Andrew, casting a net into the sea; they were fishermen. 19 He said to them, ?Come after me, and I will make you fishers of men.? 20 At once they left their nets and followed him. 21 He walked along from there and saw two other brothers, James, the son of Zebedee, and his brother John. They were in a boat, with their father Zebedee, mending their nets. He called them, 22 and immediately they left their boat and their father and followed him.

my reflections
think: Each of us has a role to play in the evangelization of the world.
________________________________________________________
_________________________________________________________
God?s special verse/thought for me today________________
_________________________________________________________

T O D A Y ? S BLESSING LIST
Thank You Lord for: ____________________________________
_______________________________________________________
READ THE BIBLE IN ONE YEAR Romans 12-16
ANDREW
Imagine: You introduce a friend to your boss. He looks at your friend and then promotes him immediately, but leaves you with your present position. How would you feel? I guess, you would be disappointed, even angry with the boss and envious toward your friend. I think you agree that these are normal and natural human reactions. When we have this clear, we will be able to appreciate today?s saint, the apostle Andrew.
He was born in the fishing town of Bethsaida and brother of Simon Peter. Andrew was so overwhelmed by the personality of Jesus that he hurried to meet his brother Simon and exclaimed,?Come, we have found the Messiah!? When he introduced Simon to Jesus, the Lord changed his name to Peter, indicating his future role as leader of the Church (John 1:35-42). But we don?t register any bad feelings on the side of Andrew. He continues to bring people to Jesus.
In John 6, Jesus tasks Philip to feed the crowd but Philip throws up his hands in despair. Andrew finds the solution. He had spotted a boy with loaves and brings him to Jesus. In chapter 12 of the same Gospel, Andrew acts again. Greeks want to meet Jesus but are afraid; the Jewish Rabbi might reject them. Philip again does not have the courage but Andrew has it and introduces the Greeks to the Lord. What a man!
Andrew becomes our model. As repeatedly written, the Second Vatican Council stresses that all Christians, by virtue of their baptism, are supposed to be missionaries. John Paul II wrote in 2004 that at the end of every Mass, the faithful are sent by the priest to go in peace, and so they are given ?a charge, inviting them to work for the spread of the Gospel.? In other words, we are sent to be Andrews. St. Chrysostom wrote about. ?After Andrew had stayed with Jesus and had learned much from him, he did not keep this treasure to himself, but hastened to share it with his brother.? Fr. Rudy H.

REFLECTION QUESTION:
Have I brought people to Jesus? If not, why? Who might be just waiting to be introduced
to Jesus?

Lord, looking at your apostle Andrew I realize how narrowminded I am. There is so much envy in my life that I have difficulties to understand the reaction of Andrew. But I appreciate it very much and want to become like him. Lord, I also realize that I have neglected my task of bringing people to you. Could it be that some who see me even turn away from you ? because of my bad example? St. Andrew, please pray for me.

St. Andrew, apostle and martyr, pray for us.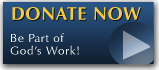 The FEAST is one of the happiest places on earth.

Click Here to find a Feast near you!
KERYGMA TV! is BACK
KERYGMA TV is on a new time slot and new channel Sundays 8 a.m. at IBC 13
Need Counseling? No Landline?
Now, you can use your mobile phone to call a friend for counseling at 09228407031. Or you may call our landlines 7266728, 7264709, 7259999 Mon-Fri 24-hrs, Sat 6am-5pm, Sun 6am-10am
BO BLOGS!
Go to Bo's Official Site and read his almost daily blog! Its not news, but thoughts and musings of Bo Sanchez. Get to know Bo in a more personal way --and find out what it means to live the life of a preacher. You get to enrich your faith as well.
DONATION
Remember to always donate your "first fruits"-not the last. Click on the "Donation" Box under the members menu - and you'll even see links to the nearest branches of the Banks where you can deposit.