READINGS for 2006-11-29
NEVER GIVE UP
By your endurance you will gain your lives. ? Luke 21:19

One day, a laundry worker had a dream to be a writer. His supportive wife worked nights, typing his manuscripts and sending them to publishers. Each was rejected, even never read.
Finally, one publisher rejected a manuscript, but with the note that the writer should keep trying. So he forwarded two more manuscripts for the next 18 months, and as before, they were rejected. Money got so tight for the couple they had to disconnect their phone to buy meds for their baby.
The laundry worker got so discouraged, he threw his latest manuscript into the garbage. But his wife got it out from the trash and sent it one more time to the same publisher.
That book, Carrie, sold over 5 million copies, and as a movie, was top-grossing film of the year.
That laundry worker was Stephen King? who now writes one bestseller every three months!
My friend, do you have a dream?
Something you want to happen in your life?
Never give up.
No matter how many rejections you receive. Benedict S.
REFLECTION:
What dreams has God placed in your heart? Stir it to full flame.

Lord, give me the endurance I need to work until I reach the dreams You have assigned for my life.
1st READING

Revelation 15:1-4

The terrible plagues that afflict the earth are symbolic of the effects of sins and natural disasters upon the population. They signify nothing more than the fact that God?s people will undergo all sorts of trials and struggles in their lives. But we should always have hope as the Lord, the King of Nations will ultimately prevail and His rule will extend over the entire universe. He is holy and all ungodliness shall be banished by His reign. And we will live in peace and glory forever. Now that is something to look forward to in my opinion!

1 Then I saw in heaven another sign, great and awe-inspiring: seven angels with the seven last plagues, for through them God?s fury is accomplished. 2 Then I saw something like a sea of glass mingled with fire. On the sea of glass were standing those who had won the victory over the beast and its image and the number that signified its name. They were holding God?s harps, 3 and they sang the song of Moses, the servant of God, and the song of the Lamb: ?Great and wonderful are your works, Lord God almighty. Just and true are your ways, O king of the nations. 4 Who will not fear you, Lord, or glorify your name? For you alone are holy. All the nations will come and worship before you, for your righteous acts have been revealed.?

P S A L M

Psalm 98:1, 2-3, 7-8, 9

R: Great and wonderful are all your works, Lord, mighty God!

1 Sing to the LORD a new song, for he has done wondrous deeds; his right hand has won victory for him, his holy arm. (R) 2 The LORD has made his salvation known in the sight of the nations he has revealed his justice. 3 He has remembered his kindness and his faithfulness toward the house of Israel. (R) 7 Let the sea and what fills it resound, the world and those who dwell in it; 8 let the rivers clap their hands, the mountains shout with them for joy. (R) 9 Before the LORD, for he comes, for he comes to rule the earth; he will rule the world with justice and the peoples with equity. (R)
G O S P E L

Luke 21:12-19

The only One we can be absolutely sure who will never abandon or betray us is God. We have to have a certain wariness regarding what anyone else may say to us, as even if they may intend to do good, they may not have gotten it right. The enemy of humanity has a way of deceiving us and the human heart can be easily deceived at times! Let us be alert so that we will not miss the temptations that the enemy sends our way. Instead, let?s reject them and refocus our lives upon Jesus and His will for us. Let us be sure that everything we do is with the Lord?s blessing and in obedience to His perfect will for our lives.

12 ?Before all this happens, however, they will seize and persecute you, they will hand you over to the synagogues and to prisons, and they will have you led before kings and governors because of my name. 13 It will lead to your giving testimony. 14 Remember, you are not to prepare your defense beforehand, 15 for I myself shall give you a wisdom in speaking that all your adversaries will be powerless to resist or refute. 16 You will even be handed over by parents, brothers, relatives, and friends, and they will put some of you to death. 17 You will be hated by all because of my name, 18 but not a hair on your head will be destroyed. 19 By your perseverance you will secure your lives.

my reflections
think: The only One we can be absolutely sure who will never abandon or betray us is God.

_______________________________________________________
_________________________________________________________
God?s special verse/thought for me today________________
_________________________________________________________

T O D A Y ? S BLESSING LIST
Thank You Lord for: ____________________________________
_______________________________________________________
READ THE BIBLE IN ONE YEAR Romans 8-11
?IS THE END OF THE WORLD NEAR??
We are such curious creatures. How we would like to know what the future has in store for us! One month from now, horoscopes will sell like hot cakes and ?prophets? will tell what the year 2007 will bring. Even though we sense that they only fool us we lend them an ear. ?Who knows, they might be right,? we are tempted to think.
When Jesus predicted the destruction of the Temple in yesterday?s Gospel, he did not announce the end of the world, as some Jews thought, but the end of a world. Other catastrophes will happen. But they, too, are not signs of an imminent end; they are reminders that everything in this world has an end and that we ourselves have to prepare for our own end.
Yet the people who listened to Jesus reacted the way we do. They asked: ?When will this happen?? But Jesus did not entertain their curiosity. ?Not your business,? he said in effect. ?You live as each day were the last of your life.? Jesus wants us to live responsibly ?before these things occur.? The question is not when these things will happen, but what we do now to let God?s kingdom come in our midst. Jesus speaks about frightening events, like wars, earthquakes, plagues, famines and horrible persecutions. These are events that accompany history. There is no time without war or earthquake. There are always people somewhere in the world who die of famine or epidemics, but Jesus makes it clear that these are not signs of an immediate end of the world. These are false alarms, no doubt impressive ones, but which should not distract us from the essentials. These frightening events are warnings that make us alert to the fact that we do not live forever. We become aware that we live on borrowed time. Jesus is not out to scare us, but to give us the assurance that not matter what happens in this life or in the world we may trust in God who is in charge of the world and of our lives. ?Not a hair of your head will be lost,? he assures us. Fr. Rudy H.

REFLECTION QUESTION:
Am I trying too much to know what the future might bring? Do I neglect to do my duty today, in the present situation? Do I have enough trust in the Lord to face the future?
Lord, I was scared when I read the gospel passage. You speak of persecution and trials. I am afraid of it. But your last words assure me that even in trial you will never abandon me but be there, right beside me. Lord, give me the gift of endurance that will win me eternal life.

St. Hurbert, bishop confessor, pray for us.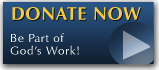 The FEAST is one of the happiest places on earth.

Click Here to find a Feast near you!
KERYGMA TV! is BACK
KERYGMA TV is on a new time slot and new channel Sundays 8 a.m. at IBC 13
Need Counseling? No Landline?
Now, you can use your mobile phone to call a friend for counseling at 09228407031. Or you may call our landlines 7266728, 7264709, 7259999 Mon-Fri 24-hrs, Sat 6am-5pm, Sun 6am-10am
BO BLOGS!
Go to Bo's Official Site and read his almost daily blog! Its not news, but thoughts and musings of Bo Sanchez. Get to know Bo in a more personal way --and find out what it means to live the life of a preacher. You get to enrich your faith as well.
DONATION
Remember to always donate your "first fruits"-not the last. Click on the "Donation" Box under the members menu - and you'll even see links to the nearest branches of the Banks where you can deposit.