READINGS for 2006-11-28
REVOLUTION!
...they do not mean that the end is near. ? Luke 21: 9

On February 22, 1986, my husband Ed and I were heading home when we heard on the car radio that then Defense Secretary Juan Ponce Enrile and Army Chief of Staff Fidel Ramos, two key officials of then President Ferdinand Marcos, had resigned and had gathered defecting soldiers around them, starting the EDSA People Power Revolution.
Living near Malacanang, we saw heavily armed soldiers and military tanks moving on the streets surrounding the Palace, while military helicopters hovered menacingly above us.
Faced with the threat of a bloody revolution right at our doorsteps, my mind raced: Should we evacuate now? Where would we go? How are we going to protect our two little boys? We should bring food, clothes! It?s a weekend, how can we withdraw money from the bank?
The revolution turned out to be peaceful and was over in four days. Maybe I wouldn?t have been so troubled had I read today?s Gospel. Since EDSA I, we?ve had EDSA II, III, and rumors of more.
Through it all, I am able to contain my fears by depending on the love and mercy of God who would not abandon us at all times. Saintcha
REFLECTION:
Have you totally surrendered your life to the Lord, Jesus Christ?

Lord, I surrender to you my life, my future.
1st READING

Revelation 14:14-19

This vision of a time of harvesting hearkens back to the parables of Jesus that speak of a time when the weeds will be separated from the wheat and the sheep from the goats. Each of our lives is a mixture of good and bad choices and acts. What we should be trying to do is to see that we are getting better and better at making the right choices in life rather than the wrong ones. Let us pray that when the time comes for our lives to be held in the balance, it will swing well over towards the side of righteousness and holiness and well away from the side of sin.

14 Then I looked and there was a white cloud, and sitting on the cloud one who looked like a son of man, with a gold crown on his head and a sharp sickle in his hand. 15 Another angel came out of the temple, crying out in a loud voice to the one sitting on the cloud, ?Use your sickle and reap the harvest, for the time to reap has come, because the earth?s harvest is fully ripe.? 16 So the one who was sitting on the cloud swung his sickle over the earth, and the earth was harvested. 17 Then another angel came out of the temple in heaven who also had a sharp sickle. 18 Then another angel came] from the altar, [who] was in charge of the fire, and cried out in a loud voice to the one who had the sharp sickle, ?Use your sharp sickle and cut the clusters from the earth?s vines, for its grapes are ripe.? 19 So the angel swung his sickle over the earth and cut the earth?s vintage. He threw it into the great wine press of God?s fury.

P S A L M

Psalm 96:10, 11-12, 13

R: The Lord comes to judge the earth.

10 Say among the nations the LORD is king. He has made the world firm, not to be moved; he governs the peoples with equity. (R) 11 Let the heavens be glad and the earth rejoice; let the sea and what fills it resound; 12 let the plains be joyful and all that is in them! Then shall all the trees of the forest exult. (R) 13 Before the LORD, for he comes; for he comes to rule the earth. He shall rule the world with justice and the peoples with his constancy. (R)
G O S P E L

Luke 21:5-11

We cannot afford to allow our lives to be consumed by the incidental things that will ultimately have very little bearing on eternity. Do we spend large amounts of time worrying about things that are of little value? Or have we learned how to focus our energies so that the major decisions are the ones that occupy most of our time? This is an important lesson to learn if we are going to be effective in the things that we have to do. Otherwise we will find that we spend most of our time doing things that have little effect on the final outcome of the situation.

5 While some people were speaking about how the temple was adorned with costly stones and votive offerings, he said, 6 ?All that you see here ? Do we spend large amounts of time worrying about things that are of little value? Or have we learned how to focus our energies so that the major decisions are the ones that occupy most of our time? the days will come when there will not be left a stone upon another stone that will not be thrown down.? 7 Then they asked him, ?Teacher, when will this happen? And what sign will there be when all these things are about to happen?? 8 He answered, ?See that you not be deceived, for many will come in my name, saying, ?I am he,? and ?The time has come.? Do not follow them! 9 When you hear of wars and insurrections, do not be terrified; for such things must happen first, but it will not immediately be the end.? 10 Then he said to them, ?Nation will rise against nation, and kingdom against kingdom. 11 There will be powerful earthquakes, famines, and plagues from place to place; and awesome sights and mighty signs will come from the sky.?

my reflections
think:
________________________________________________________
_________________________________________________________

God?s special verse/thought for me today________________
_________________________________________________________

T O D A Y ? S BLESSING LIST
Thank You Lord for: ____________________________________
______________________________________________________
READ THE BIBLE IN ONE YEAR Romans 4-7
BUILDINGS ? A WRONG PRIORITY
Before we look at today?s Gospel passage, I suggest that you read also tomorrow?s Gospel (Luke 21:12-19). Today?s passage ends with horror ? not exactly the Good News, which comes at the end of tomorrow?s reading.
Jesus spoke freely about the destruction of the Temple at Jerusalem, the center of the Jewish religion. The Jews were so proud of having God dwelling among them. They felt so secure. Jesus? words must have shocked them profoundly. Just imagine somebody speaking about the destruction of St. Peter?s Basilica, the center of the Catholic Church! Some 40 years later the Romans came and destroyed the Temple as Jesus had said. Until today, the Jews lament this and yearn for the reconstruction.
What has this to do with us who live 2,000 years later? It is laudable that we build beautiful churches. But the building is not most important in the eyes of God! Our priority, therefore, should be to have a community of faithful who live by the words of the Lord. Too often we find beautiful churches but a lifeless community! I read about a Chinese community of Catholics. For decades they lived without church and priest, but their number steadily increased. They pray together, they help each other and so attracted more and more members. It is the members of a committed community that keep it alive. Jesus never told his followers, ?Go and build churches.? He told them and us to go and witness and so make disciples of all nations.
To respect traditions is good and necessary, but there are also many among us who still want to preserve the past, like the pre-Vatican II liturgy. Some even put all their efforts in movements to counteract the ?modern? ways of the liturgical reform. They forget that it is not for the faithful to save the Church, but for the Church to save the faithful. When Jesus predicted the destruction of the Temple he announced the end of an old tradition. A Christian must move forward. Christ envisioned his Church not as a museum where old, precious items are admired, but a living community that transforms the world. Fr. Rudy H.
REFLECTION QUESTION:
Am I a member of the Church that is really alive? What can I do to make the Church more alive and attractive?
Lord, I am proud of our churches. When I see the Vatican or a famous shrine or one of our cathedrals, I feel so good. Today I begin to realize that the buildings are not that important to You but the communities. Maybe the influence of the Church declines because we have set wrong priorities. What good do elaborate ritual do to the poor when we do not reach out to help them in your spirit?

St. Catherine Laboure, virgin, pray for us.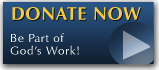 The FEAST is one of the happiest places on earth.

Click Here to find a Feast near you!
KERYGMA TV! is BACK
KERYGMA TV is on a new time slot and new channel Sundays 8 a.m. at IBC 13
Need Counseling? No Landline?
Now, you can use your mobile phone to call a friend for counseling at 09228407031. Or you may call our landlines 7266728, 7264709, 7259999 Mon-Fri 24-hrs, Sat 6am-5pm, Sun 6am-10am
BO BLOGS!
Go to Bo's Official Site and read his almost daily blog! Its not news, but thoughts and musings of Bo Sanchez. Get to know Bo in a more personal way --and find out what it means to live the life of a preacher. You get to enrich your faith as well.
DONATION
Remember to always donate your "first fruits"-not the last. Click on the "Donation" Box under the members menu - and you'll even see links to the nearest branches of the Banks where you can deposit.