READINGS for 2006-11-24
HIS HOUSE
?My house shall be a house of prayer, but you have made it a den of thieves.? ? Luke 19:46

You know what the Holy Spirit convicts me of? Food.
Let me explain. If I eat a lot of sweets, I get a debilitating sinusitis attack. I get teary-eyed with a terrible cold and am unable to do anything but lie in bed. If I drink softdrinks, eat a lot of fast-food, I get constipated.
I used to think that being ?renewed?, the Holy Spirit would renew my body as well. Today the verse resounds powerfully. ?My house.? When I gave my life completely to Jesus, I also gave my body to him. So my body stopped being ?mine?, but His house.
St. Paul reminded the Corinthians (1 Cor 4:16) ?Do you not know that you are the temple of God...if anyone destroys God?s temple, God will destroy that person; for the temple of God, which you are, is holy.? That being the case, he has wired this particular body to take in ?premium, high-grade fuel,? nothing less. Why? So that this body of His can work out His purposes effectively, efficiently, for a full-earthly life. When I, its assigned ?driver (steward),? put in something less, I suffer the consequences!
Therefore, ?whether you eat or drink, or whatever you do, do everything for the glory of God (1 Corinthians 10:31).? Marc L.

REFLECTION:

Are you taking good care of God?s House? When was your last check up? Exercise? Are you taking in the right diet?

Lord, please grant me the grace to take very good care of Your House.

1st READING

Revelation 10:8-11

Sometimes this is our experience of sin. It tastes good at first, but when the consequences of our actions begin to manifest themselves, we realize all of a sudden that the action we have performed does not taste so sweet anymore! I remember as a child, my parents taught me that some actions have consequences that may not be immediately apparent. This was a very important lesson to learn and I will be forever grateful to them for having taught it to me.

8 Then the voice that I had heard from heaven spoke to me again and said, ?Go, take the scroll that lies open in the hand of the angel who is standing on the sea and on the land.? 9 So I went up to the angel and told him to give me the small scroll. He said to me, ?Take and swallow it. It will turn your stomach sour, but in your mouth it will taste as sweet as honey.? 10 I took the small scroll from the angel?s hand and swallowed it. In my mouth it was like sweet honey, but when I had eaten it, my stomach turned sour. 11 Then someone said to me, ?You must prophesy again about many peoples, nations, tongues, and kings.?

P S A L M

Psalm 119:14, 24, 72, 103, 111, 131

R: How sweet to my taste is your promise!

14 In the way of your decrees I rejoice, as much as in all riches. (R) 24 Yes, your decrees are my delight; they are my counselors. (R) 72 The law of your mouth is to me more precious than thousands of gold and silver pieces. (R) 103 How sweet to my palate are your promises, sweeter than honey to my mouth! (R) 111 Your decrees are my inheritance forever; the joy of my heart they are. (R) 131 I gasp with open mouth in my yearning for your commands. (R)
G O S P E L

Luke 19:45-48

Jesus is not impressed by the way that all sorts of monetary transactions take place within the Temple precincts. In John?s Gospel we read how he drives the traders out and turns over the tables of the moneychangers. Let us seek to keep the reverence proper to a church when we attend Mass or pray there. We should visit the church often to spend time before the Blessed Sacrament and soak in the presence of Jesus. Let us not forget that the Lord desires us to do this ? to waste our time with Him in adoration and prayer.

45 Then Jesus entered the temple area and proceeded to drive out those who were selling things, 46 saying to them, ?It is written, ?My house shall be a house of prayer, but you have made it a den of thieves.? ? 47 And every day he was teaching in the temple area. The chief priests, the scribes, and the leaders of the people, meanwhile, were seeking to put him to death, 48 but they could find no way to accomplish their purpose because all the people were hanging on his words.

my reflections
think: Let us not forget that the Lord desires us to do this ? to waste our time with Him in adoration and prayer.

________________________________________________________
_________________________________________________________
God?s special verse/thought for me today________________
________________________________________________________

T O D A Y ? S BLESSING LIST
Thank You Lord for: ____________________________________
_______________________________________________________
READ THE BIBLE IN ONE YEAR Acts 19-21
A HOT-TEMPERED JESUS?
Are you a hot-tempered person? Then you must enjoy today?s Gospel passage about the cleansing of the Temple. But before you take Jesus as a model and excuse for your outbursts, reflect a bit more about the situation. Wasn?t Jesus the incarnation of God?s love? Didn?t he say he was meek and humble? Do we not see him with impressive compassion and patience deal with the people who flock to him? Surely, he was not a hot-tempered man.
We said yesterday that Jesus shed tears not so much about the destruction of a building but because of the suffering people inflict on themselves because they refuse to listen to his message of peace. Similarly, the cleansing of the Temple has also a profound meaning. It is not just the cleansing of the holy building, of the House of God from business and corruption. The temple stands for God?s relationship with his people, the Body of Jesus who compared his body with the Temple. And it stands for all followers of Christ whom St. Paul called ?temples of the Holy Spirit.?
As the Temple area was polluted by moneymaking vendors, the relationship of Israel with God had been polluted by greed and rebellion. Prophets and people sent by God had been persecuted and even killed. This pained Jesus so much that in a prophetic action he showed the people how they were offending the love and kindness of God. And soon they would arrest, torture and even kill him, the real Temple of God.
But Jesus saw also the defilement of many temples of the Holy Spirit, of us! There are the young ones who ignore God and engage in premarital sex but then cry when a baby is on the way. There are so many marriages where a partner becomes unfaithful. There are those who engage in corruption and end up suffering when they are finally exposed. So much evil is done by us!
Jesus wants us to be saved. But we often live our life as if there were no eternal tomorrow. Look at the angry Jesus today, at the frustration of a lover whose love is refused, the frustration of loving parents who experience ingratitude. Do you want to cause Him that pain? Fr. Rudy H.

REFLECTION QUESTION:
Which sin or bad habit defiles most the temple of the Holy Spirit, my body? What am I going to do to avoid this sin? Can I really take that I cause anger, pain and frustration to my loving Lord?
Lord, in baptism You transformed me into a temple of the Holy Spirit. But like the people of Jerusalem, I have defiled this temple and caused you anger and rage many times. Lord, whenever I am tempted to sin, make me remember Your love and how much sin hurts You and the Holy Spirit. I do not like to frustrate You anymore.

St. Andrew Dung-lac and Companions, priest, religious and laity, pray for us.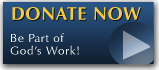 The FEAST is one of the happiest places on earth.

Click Here to find a Feast near you!
KERYGMA TV! is BACK
KERYGMA TV is on a new time slot and new channel Sundays 8 a.m. at IBC 13
Need Counseling? No Landline?
Now, you can use your mobile phone to call a friend for counseling at 09228407031. Or you may call our landlines 7266728, 7264709, 7259999 Mon-Fri 24-hrs, Sat 6am-5pm, Sun 6am-10am
BO BLOGS!
Go to Bo's Official Site and read his almost daily blog! Its not news, but thoughts and musings of Bo Sanchez. Get to know Bo in a more personal way --and find out what it means to live the life of a preacher. You get to enrich your faith as well.
DONATION
Remember to always donate your "first fruits"-not the last. Click on the "Donation" Box under the members menu - and you'll even see links to the nearest branches of the Banks where you can deposit.