READINGS for 2006-11-23
WHEN GOD WINS THE LOTTO
For the Lord takes delight in his people. ? Psalm 149:4

You know what I realized? That trying to be somebody else, being someone I?m not, is the toughest thing in the world. But there are times when we cause ourselves a lot of unnecessary complications and pain when we do just that. As if being ourselves is not good enough. We are who we are. Nobody else can be you except you. Not even Angelina Jolie, Tom Cruise or Bill Gates can become a better you. Why, then, is it difficult to like ourselves when the God who made the heavens and the earth is our biggest fan?
When He delights in us and takes pleasure in everything about us? The Supreme Being whose hands have created and touched the most beautiful things ? likes us beyond belief, and considers us most precious above everything else? I imagine this King does cartwheels and brings out the marching bands each time we go, ?Lord, here I am. I want to love you.? To this God, hearing our voice in His courts, is like winning the lotto a gazillion times over. To this Father, loving and delighting in us, is his inexplicable, ultimate and all-consuming joy. Cotics C.
REFLECTION:
Do you like yourself?

Lord, help me like myself and become the best me.
1st READING

Revelation 5:1-10

Jesus will one day sit in judgment over all people. This is a day for which we all need to prepare well. The way that we do this is by being obedient to His will here on earth because once our life is over, that is it. There is no such thing as reincarnation. We all get one life to live and then there is judgment. This should not strike fear into our hearts unless we know that we are living in serious sin. If that is the case, the simple solution is to repent and reform one?s life. God is merciful and will always accept our repentance. But after we die the time for repentance and conversion is gone.

1 I saw a scroll in the right hand of the one who sat on the throne. It had writing on both sides and was sealed with seven seals. 2 Then I saw a mighty angel who proclaimed in a loud voice, ?Who is worthy to open the scroll and break its seals?? 3 But no one in heaven or on earth or under the earth was able to open the scroll or to examine it. 4 I shed many tears because no one was found worthy to open the scroll or to examine it. 5 One of the elders said to me, ?Do not weep. The lion of the tribe of Judah, the root of David, has triumphed, enabling him to open the scroll with its seven seals.? 6 Then I saw standing in the midst of the throne and the four living creatures and the elders, a Lamb that seemed to have been slain. He had seven horns and seven eyes; these are the [seven] spirits of God sent out into the whole world. 7 He came and received the scroll from the right hand of the one who sat on the throne. 8 When he took it, the four living creatures and the twenty-four elders fell down before the Lamb. Each of the elders held a harp and gold bowls filled with incense, which are the prayers of the holy ones. 9 They sang a new hymn: ?Worthy are you to receive the scroll and to break open its seals, for you were slain and with your blood you purchased for God those from every tribe and tongue, people and nation. 10 You made them a kingdom and priests for our God, and they will reign on earth.?

P S A L M

Psalm 149:1-2, 3-4, 5-6, 9

R: The Lamb has made us a kingdom of priests to serve our God.

1 Sing to the LORD a new song of praise in the assembly of the faithful. 2 Let Israel be glad in their maker, let the children of Zion rejoice in their king. (R) 3 Let them praise his name in the festive dance, let them sing praise to him with timbrel and harp. 4 For the LORD loves his people, and he adorns the lowly with victory. (R) 5 Let the faithful exult in glory; let them sing for joy upon their couches; 6 let the high praises of God be in their throats. 9 This is the glory of all his faithful. Alleluia. (R)

G O S P E L

Luke 19:41-44

Disaster will inevitably befall those who persist in sin. What form it will take we do not know. But come it surely will as no one is able to defy the goodness of God orever and get away with it. It is not that God will come after the sinner to punish him or her, but that the consequences of our sinful actions will eventually catch up with us. Let us pray that we will have the wisdom to repent while we still can and thus avoid any permanent state of separation from God. Let us beseech the Lord for the grace of true repentance every day.

41 As he drew near, he saw the city and wept over it, 42 saying, ?If this day you only knew what makes for peace ? but now it is hidden from your eyes. 43 For the days are coming upon you when your enemies will raise a palisade against you; they will encircle you and hem you in on all sides. 44 They will smash you to the ground and your children within you, and they will not leave one stone upon another within you because you did not recognize the time of your visitation.?

my reflections
think: Jesus will one day sit in judgment over all people. This is a day for which we all need to prepare well.

________________________________________________________
_________________________________________________________
God?s special verse/thought for me today________________
_________________________________________________________

T O D A Y ? S BLESSING LIST
Thank You Lord for: ____________________________________
_______________________________________________________
READ THE BIBLE IN ONE YEAR Acts 16-18
THE TEARS OF GOD
It is rare that men shed tears. And when they do they try not be seen by others.But Jesus wept. And openly! That Jesus wept at the tomb of a friend, we can understand.But to shed tears over a city that would be destroyed?
The view from the Mount of Olives is even now breathtaking. It must have been even more impressive when the Temple in all its splendor still stood. When the planes of the terrorists smashed into the World Trade Center, and we saw it on TV, many shed tears. I thought at that time: What if they struck the dome of St. Peter?s Basilica in Rome? My eyes became misty.
But Jesus did not think only about the destruction of a building. He thought of the horrible suffering the people would undergo. Jesus knew that rebellious groups were planning to overthrow the Romans and that this would lead to the horrors of destruction. If only they would listen to him, accept His message of peace, and abandon their dreams of political power! But no, they would not listen. And so He exclaims, ?If you, even today, would recognize peace!? The tears of Jesus shed over Jerusalem are the tears of God, when He sees his children suffer because they do not listen, running into all kinds of problems and needless pain because we foolishly rebel. I have a confession to make. Sometimes I think: Wouldn?t it be better to be a minister of a non-Catholic community which tries so hard to do what their pastor tells them? Why such thoughts? You cannot imagine the frustration of many priests who try every Sunday to prepare a good homily but do not see any change in the lives and attitude of their faithful. If a priest gives a lousy homily, don?t condemn him immediately. He might just be so frustrated that he lost the energy to prepare a good homily ?because it?s useless.? Ask yourself today: How many of my problems, how much of my suffering is caused by ignoring the words of Jesus? How many tears have I caused Jesus to shed because I ignore what He tells me through the Gospel and through the teachings of the Church? Fr. Rudy H.

REFLECTION QUESTION:
Which of my problems and sufferings could I have avoided if I had listened to the Lord and did what He told me to do?

Lord, I realize that I, too, have caused you many tears. I hear the Gospels, I hear the homilies but then I go home and live again my life as if I hadn?t heard anything. I?d rather run into all kinds of problems and blame You than blame myself for not listening to you. You have words of wisdom; You know what is good for me. Your words are often strict and demanding. But it is only for my good. Forgive me my foolishness, Lord.

St. Clement I, pope martyr, pray for us.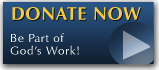 The FEAST is one of the happiest places on earth.

Click Here to find a Feast near you!
KERYGMA TV! is BACK
KERYGMA TV is on a new time slot and new channel Sundays 8 a.m. at IBC 13
Need Counseling? No Landline?
Now, you can use your mobile phone to call a friend for counseling at 09228407031. Or you may call our landlines 7266728, 7264709, 7259999 Mon-Fri 24-hrs, Sat 6am-5pm, Sun 6am-10am
BO BLOGS!
Go to Bo's Official Site and read his almost daily blog! Its not news, but thoughts and musings of Bo Sanchez. Get to know Bo in a more personal way --and find out what it means to live the life of a preacher. You get to enrich your faith as well.
DONATION
Remember to always donate your "first fruits"-not the last. Click on the "Donation" Box under the members menu - and you'll even see links to the nearest branches of the Banks where you can deposit.