READINGS for 2006-11-22
DO YOU HAVE WHAT IT TAKES?
??to everyone who has, more will be given..? ? Luke 19:26

Mediocre is how I always describe myself.
I reflect on St. Paul?s life and sigh, ?If I could prophesy like him then I?ll be an evangelist.? I listen to Charlotte Church and think, ?If I have a voice like hers then I can share my faith through singing.? I read Bo Sanchez?s book and ruminate, ?If I can write as well then I?ll be able to help thousands of others.? Oh, if only?.
But then I realize that though I might not be the best in these things, I still have something. And if I never use it, then it will be all for nothing. So I take stock of my meager talents and male a vow to change.
I may never be able to speak well but my actions count and that?s how I share my faith. I joined our church?s choir, and after three years of diligent practice I can finally say I?m actually singing. As for writing, I may not have the talent to finish a book but I can manage a few words as a daily reflection.
Through it all, I found that the more I use my talents for the Lord, the more abundantly He blesses me. So now I am not mediocrity, because I make sure I use my talents well. Cez L.
REFLECTION:
Are you too shy to share your talents? Don?t be. God appreciates every effort great or small.

Lord, all that I have and all that I do, is Yours.
1st READING

Revelation 4:1-11

This vision of John?s is very symbolic. It is symbolic in the general sense of the word in terms of it indicating a time of glory when the Lord will reign over all creation. It does not get any more specific than this! The vision is basically an assurance to John that all the trials that he and Christians may undergo will be worth the place of glory in the end. It is designed to give hope and encouragement to those undergoing persecution. It is not meant to hold any hidden predictions about the future, after all, the ultimate future is already determined in that we will all stand before God and have to give an account of our lives when we die. What more do we need to know than this?

1 After this I had a vision of an open door to heaven, and I heard the trumpetlike voice that had spoken to me before, saying, ?Come up here and I will show you what must happen afterwards.? 2 At once I was caught up in spirit. A throne was there in heaven, and on the throne sat 3 one whose appearance sparkled like jasper and carnelian. Around the throne was a halo as brilliant as an emerald. 4 Surrounding the throne I saw twenty-four other thrones on which twenty-four elders sat, dressed in white garments and with gold crowns on their heads. 5 From the throne came flashes of lightning, rumblings, and peals of thunder. Seven flaming torches burned in front of the throne, which are the seven spirits of God. 6 In front of the throne was something that resembled a sea of glass like crystal. In the center and around the throne, there were four living creatures covered with eyes in front and in back. 7 The first creature resembled a lion, the second was like a calf, the third had a face like that of a human being, and the fourth looked like an eagle in flight. 8 The four living creatures, each of them with six wings, were covered with eyes inside and out. Day and night they do not stop exclaiming: ?Holy, holy, holy is the Lord God almighty, who was, and who is, and who is to come.? 9 Whenever the living creatures give glory and honor and thanks to the one who sits on the throne, who lives forever and ever, 10 the twenty-four elders fall down before the one who sits on the throne and worship him, who lives forever and ever. They throw down their crowns before the throne, exclaiming: 11 ?Worthy are you, Lord our God, to receive glory and honor and power, for you created all things; because of your will they came to be and were created.?

P S A L M

Psalm 150:1-2, 3-4, 5-6

R: Holy, holy, holy Lord, mighty God!

1 Praise the LORD in his sanctuary, praise him in the firmament of his strength. 2 Praise him for his mighty deeds, praise him for his sovereign majesty. (R) 3 Praise him with the blast of the trumpet, praise him with lyre and harp, 4 praise him with timbrel and dance, praise him with strings and pipe. (R) 5 Praise him with sounding cymbals, praise him with clanging cymbals. 6 Let everything that has breath praise the LORD! Alleluia. (R)
G O S P E L

Luke 19:11-28

The third servant is found wanting because he has allowed fear to govern what he does with the money. As far as the Kingdom of God is concerned, we never have to be afraid of anything except our own tendency towards sin. Perfect love and true faith drive away all fear and thus we should never stand in fear of God. Yes, He is a just God but His justice is always full of mercy and understanding. Let us not make the mistake of the third man and live in fear of what the Lord might do if we fail Him. Instead. let?s trust that whatever we do for Him, He will give us the necessary grace to complete it.

11 While they were listening to him speak, he proceeded to tell a parable because he was near Jerusalem and they thought that the kingdom of God would appear there immediately. 12 So he said, ?A nobleman went off to a distant country to obtain the kingship for himself and then to return. 13 He called ten of his servants and gave them ten gold coins and told them, ?Engage in trade with these until I return.? 14 His fellow citizens, however, despised him and sent a delegation after him to announce, ?We do not want this man to be our king.? 15 But when he returned after obtaining the kingship, he had the servants called, to whom he had given the money, to learn what they had gained by trading. 16 The first came forward and said, ?Sir, your gold coin has earned ten additional ones.? 17 He replied, ?Well done, good servant! You have been faithful in this very small matter; take charge of ten cities.? 18 Then the second came and reported, ?Your gold coin, sir, has earned five more.? 19 And to this servant too he said, ?You, take charge of five cities.? 20 Then the other servant came and said, ?Sir, here is your gold coin; I kept it stored away in a handkerchief, 21 for I was afraid of you, because you are a demanding person; you take up what you did not lay down and you harvest what you did not plant.? 22 He said to him, ?With your own words I shall condemn you, you wicked servant. You knew I was a demanding person, taking up what I did not lay down and harvesting what I did not plant; 23 why did you not put my money in a bank? Then on my return I would have collected it with interest.? 24 And to those standing by he said, ?Take the gold coin from him and give it to the servant who has ten.? 25 But they said to him, ?Sir, he has ten gold coins.? 26 ?I tell you, to everyone who has, more will be given, but from the one who has not, even what he has will be taken away. 27 Now as for those enemies of mine who did not want me as their king, bring them here and slay them before me.? ? 28 After he had said this, he proceeded on his journey up to Jerusalem.

my reflections
think: Perfect love and true faith drive away all fear and thus we should never stand in fear of God.
________________________________________________________
_________________________________________________________

God?s special verse/thought for me today________________
_________________________________________________________

T O D A Y ? S BLESSING LIST
Thank You Lord for: ____________________________________
_______________________________________________________
READ THE BIBLE IN ONE YEAR Acts 13-15
THE DANGER OF PASSIVITY
Today?s parable has an interesting background. Jesus was a clever storyteller. He always connected his story with something his listeners would easily understand. As far as I know, today?s parable is the only one with an actual historical background. The son of Herod the Great went to Rome to be confirmed as king by Emperor Augustus. But the Jews did not like to have another Herod as ruler and so sent 50 representatives to Rome, begging Augustus to save them from this cruel son. Augustus did not give him the title king but confirmed him as ruler of Judea. When he returned to Jerusalem, the young Herod had those 50 killed.
But where is the message for us in 2006? It is found in the main part of the story. The noble man showed tremendous trust by asking his servants to take care of his money. He left everything to their own ingenuity. This noble man stands for God who entrusts us with many gifts and talents. And he does not interfere as long as we are alive. The story then reveals that this trust was a test. It would show in the end whether a servant was faithful and reliable in little things, or would carelessly squander the money of his master.
Finally, there is the reward given by the noble man. We often misinterpret the passage about the reward. Wow, we think, he got ten cities! It sounds nice, but to govern ten cities means also a lot of additional work and worry! If we expect rewards from God we should not think that God lets us sit down, relax and do nothing. On the contrary, the reward of work well done is more work to do. Do you think that if you go to heaven you sit around on white clouds and sing Alleluia day in and day out? I guess we will be very busy in heaven: praising God and interceding for our struggling brothers and sisters on earth. But it would be a joy to do so, don?t worry! The parable ends on a sad note. The servant who had done nothing loses everything. Here Jesus stresses: As his follower, there is no standing still, no passivity, no indifference possible. We either get more or lose what we have. Fr. Rudy H.

REFLECTION QUESTION:
Have I ever tried to discover the special gifts and talents the Lord has entrusted to me? Am I aware that these talents are not only for me but to be used for the Kingdom of God?
Lord, you have given me so many gifts. You have entrusted to me so many talents. But too often I did not appreciate them or use them for the growth of your Kingdom. I take things too easy. I postpone things ? until it might be too late. Give me the grace, Lord, to use whatever you have entrusted to me for your Kingdom.

St. Cecilia, virgin and martyr, pray for us.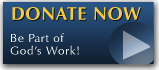 The FEAST is one of the happiest places on earth.

Click Here to find a Feast near you!
KERYGMA TV! is BACK
KERYGMA TV is on a new time slot and new channel Sundays 8 a.m. at IBC 13
Need Counseling? No Landline?
Now, you can use your mobile phone to call a friend for counseling at 09228407031. Or you may call our landlines 7266728, 7264709, 7259999 Mon-Fri 24-hrs, Sat 6am-5pm, Sun 6am-10am
BO BLOGS!
Go to Bo's Official Site and read his almost daily blog! Its not news, but thoughts and musings of Bo Sanchez. Get to know Bo in a more personal way --and find out what it means to live the life of a preacher. You get to enrich your faith as well.
DONATION
Remember to always donate your "first fruits"-not the last. Click on the "Donation" Box under the members menu - and you'll even see links to the nearest branches of the Banks where you can deposit.