READINGS for 2006-11-21
Feast of the Presentation of the Blessed Virgin Mary
IMPOSTOR!
Zacchaeus stood his ground and said to the Lord: I give half my belongings, Lord to the poor. If I have defrauded anyone...I pay him back fourfold.? ? Luke 19:8

One of my favorite lines in a song goes ?And I am changed in the presence of a holy God...? Anyone who comes in contact with God cannot remain the same. Some change always occurs. It is inevitable. Zacchaeus encountered Jesus and it moved him to want to be like Jesus.
That?s why it?s abominable to the Lord when we are lukewarm. It only means that we really did not encounter God enough to cause us to make a decision whether for Him or against Him. By being lukewarm, we are trying to straddle between the world and God. In Revelations, it says that God will vomit out such a person.
You cannot continue impersonating a person who has accepted Jesus into his life by calling yourself a Christian and not manifesting the Christ-like life. Sooner or later, you will be found out and will be called a fraud. Jesus is knocking at the door of your heart right now.
Don?t just look at Him through the peephole and say, ?I?ve seen the Lord!? Open the door and let Him in. Rowena L.
REFLECTION:
Are you an undercover Christian?

Let your holy Presence burn every thing in my heart that is abominable to you, Lord.
1st READING

Revelation 3:1-6, 14-22

The Laodiceans must have been a temperamental sort of people. One moment they would be hot and the next one cold. Is this true of us as well? How balanced am I in my faith walk with Jesus? Do I persevere steadily when I am facing trials or do I collapse under the wait of the difficulties? Do I keep my eyes fixed on the goal when things go well and avoid pride by giving the glory to the Lord? It can be helpful for us to reflect upon such things once in a while and ensure that we keep something of an ?even keel? when it comes to our faith. If we are up one minute and down the next, it is very difficult for others to help us as they do not know what is the real situation at any given moment.

1 ?To the angel of the church in Sardis, write this: ?The one who has the seven spirits of God and the seven stars says this: ?I know your works, that you have the reputation of being alive, but you are dead.? 2 Be watchful and strengthen what is left, which is going to die, for I have not found your works complete in the sight of my God.?? 3 ?Remember then how you accepted and heard; keep it, and repent. If you are not watchful, I will come like a thief, and you will never know at what hour I will come upon you. 4 However, you have a few people in Sardis who have not soiled their garments; they will walk with me dressed in white, because they are worthy. 5 ?The victor will thus be dressed in white, and I will never erase his name from the book of life but will acknowledge his name in the presence of my Father and of his angels.?? 6 ?Whoever has ears ought to hear what the Spirit says to the churches.? 14 ?To the angel of the church in Laodicea, write this: ?The Amen, the faithful and true witness, the source of God?s creation, says this: 15 ?I know your works; I know that you are neither cold nor hot. I wish you were either cold or hot.??? 16 So, because you are lukewarm, neither hot nor cold, I will spit you out of my mouth. 17 For you say, ?I am rich and affluent and have no need of anything,? and yet do not realize that you are wretched, pitiable, poor, blind, and naked. 18 I advise you to buy from me gold refined by fire so that you may be rich, and white garments to put on so that your shameful nakedness may not be exposed, and buy ointment to smear on your eyes so that you may see. 19 Those whom I love, I reprove and chastise. Be earnest, therefore, and repent. 20 ?Behold, I stand at the door and knock. If anyone hears my voice and opens the door, [then] I will enter his house and dine with him, and he with me. 21 I will give the victor the right to sit with me on my throne, as I myself first won the victory and sit with my Father on his throne. 22 ?Whoever has ears ought to hear what the Spirit says to the churches.??
P S A L M

Psalm 15:2-3, 3-4, 5

R: I will seat the victor beside me on my throne.

2 He who walks blamelessly and does justice; who thinks the truth in his heart 3 and slanders not with his tongue. (R) Who harms not his fellow man, nor takes up a reproach against his neighbor; 4 by whom the reprobate is despised, while he honors those who fear the LORD. (R) 5 Who lends not his money at usury and accepts no bribe against the innocent. He who does these things shall never be disturbed. (R)
G O S P E L

Luke 19:1-10

It is a funny sort of experience when the presence of a person is enough to change the way another person or persons react. Jesus? presence seems to inspire a conversion in the heart of Zacchaeus that belies understanding. How can the presence of a person do such a thing to someone else. I think that it is the holiness of the person that is responsible for such power. I have seen it happen that when a holy person enters a conversation, everyone is suddenly more attentive as he or she speaks. The witness of our lives can make a big difference in the degree of influence we may or may not have over others.

1 He came to Jericho and intended to pass through the town. 2 Now a man there named Zacchaeus, who was a chief tax collector and also a wealthy man, 3 was seeking to see who Jesus was; but he could not see him because of the crowd, for he was short in stature. 4 So he ran ahead and climbed a sycamore tree in order to see Jesus, who was about to pass that way. 5 When he reached the place, Jesus looked up and said to him, ?Zacchaeus, come down quickly, for today I must stay at your house.? 6 And he came down quickly and received him with joy. 7 When they all saw this, they began to grumble, saying, ?He has gone to stay at the house of a sinner.? 8 But Zacchaeus stood there and said to the Lord, ?Behold, half of my possessions, Lord, I shall give to the poor, and if I have extorted anything from anyone I shall repay it four times over.? 9 And Jesus said to him, ?Today salvation has come to this house because this man too is a descendant of Abraham. 10 For the Son of Man has come to seek and to save what was lost.?
my reflections
think: Do I persevere steadily when I am facing trials or do I collapse under the weight of the difficulties?

________________________________________________________
_________________________________________________________
God?s special verse/thought for me today________________
_________________________________________________________

T O D A Y ? S BLESSING LIST
Thank You Lord for: ____________________________________
_______________________________________________________
READ THE BIBLE IN ONE YEAR Acts 10-12
LIFE OF TOTAL DEDICATION
There are touching paintings showing the little girl Mary going up the stairs of the Temple to live in the presence of God. Until now, several Sister Congregations celebrate the time their Sisters present themselves to God. The idea of the presentation of Mary goes back to the second century gospel of James, a gospel never accepted by the Church as authentic. The author describes how Mary at age of three was presented in the Temple at Jerusalem, to live with other girls and holy women. He wrote: ?And the priest received her and kissed her? And he set her down upon the third step of the altar, and the Lord God sent grace; and she danced with her feet and all the house of Israel loved her. And her parents went down marveling, and praising the Lord God because the child had not turned back and Mary was in the Temple of the Lord as if she were a dove that dwelt there.? A touching story, but unfortunately not historical. While in pagan sanctuaries virgins were trained for temple service, there were no girls in the Temple of Jerusalem, an all-male sanctuary.
What then does today?s feast mean? Why was it not abolished, as some bishops suggested? Originally it had nothing to do with the legend of James, but to the dedication of the New St. Mary Church in Jerusalem, built by Justinian and dedicated on November 21, 543. This commemoration, much loved by our Orthodox brothers and sisters,unites us in prayer and love for Mary. What made the author of the apocryphal gospel write such a touching story? It points to Mary?s lifelong holiness and purity, rooted in her total dedication to the service of God.
During our baptism, our parents presented all of us to God. We were cleansed and made holy so that we would be worthy to serve God. We became ?temples of the Holy Spirit.? Unfortunately, we have lost much of this innocence and holiness.
Unfortunately, we often serve rather ourselves than God. Unfortunately, we often love to dominate rather than to serve. Today?s feast challenges us to follow the example of the Virgin Mary, the handmaid of the Lord, and so live out our real vocation as Christians. Fr. Rudy H.

REFLECTION QUESTION:
In which areas of my life do I need correction and adjustment so that I live a life of dedication and humble service like Mary?
Lord, thank You for giving us Your beloved Mother as mother, model and example. It is not easy to imitate her but she is always close to assist us in our struggle to live a holy life of dedication and humble service. May her prayer and intercession for us make You shower us with more graces and strength so that we may be able to live out our vocation.

Blessed Virgin Mary, Mother of God, pray for us.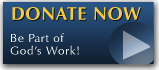 The FEAST is one of the happiest places on earth.

Click Here to find a Feast near you!
KERYGMA TV! is BACK
KERYGMA TV is on a new time slot and new channel Sundays 8 a.m. at IBC 13
Need Counseling? No Landline?
Now, you can use your mobile phone to call a friend for counseling at 09228407031. Or you may call our landlines 7266728, 7264709, 7259999 Mon-Fri 24-hrs, Sat 6am-5pm, Sun 6am-10am
BO BLOGS!
Go to Bo's Official Site and read his almost daily blog! Its not news, but thoughts and musings of Bo Sanchez. Get to know Bo in a more personal way --and find out what it means to live the life of a preacher. You get to enrich your faith as well.
DONATION
Remember to always donate your "first fruits"-not the last. Click on the "Donation" Box under the members menu - and you'll even see links to the nearest branches of the Banks where you can deposit.