READINGS for 2006-11-20
TELL HIM!
?What do you want me to do for you?? ? Luke 18: 41

?Aio, tell me what you want?? I ask.
And he answers, ?You know what it is, Dad.?
?No, you have to tell me!? I firmly reply.
Of course, I know what he wants. He?s my son. But making him tell me does lots of wonders. It makes him open up to me, freely and unafraid. It makes him talk to me and we become friends.
It also gives him the power to ask. And for me, the power to give.
It makes him humble realizing that he depends on me, his father, his provider. That will make him thankful and grateful too!
No, I?m not ego-tripping as his Dad. I?m teaching him because I love him.
I even accord him due respect in asking his consent. I don?t want to force on him something he may not have asked for. So I let him tell me.
Now, why would Jesus ask a blind man what he wants? Isn?t that supposed to be obvious? Alvin B.
REFLECTION:
When you pray do you tell God what you really want? Should you tell Him?

Dear Jesus, this is what I want (say what you specifically want). I receive it in your mighty name. Amen.

1st READING

Revelation 1:1-4; 2:1-5

One of the dangers of an over-focus on the law is that love can be forced into second place in order of importance. Orthodoxy and the letter of the law can sometimes stifle the freedom necessary to allow for a legitimate plurality of views on the relevant issues at hand. I am not saying that the doctrines of the Church are not correct. When something is wrong then it needs to be labeled as such. However, we do need to have the freedom to express our opinions openly when appropriate. Yes, we should be orthodox in our beliefs but let us always be open to new ways of understanding how to express these beliefs.

1 The revelation of Jesus Christ, which God gave to him, to show his servants what must happen soon. He made it known by sending his angel to his servant John, 2 who gives witness to the word of God and to the testimony of Jesus Christ by reporting what he saw. 3 Blessed is the one who reads aloud and blessed are those who listen to this prophetic message and heed what is written in it, for the appointed time is near. 4 John, to the seven churches in Asia: grace to you and peace from him who is and who was and who is to come, and from the seven spirits before his throne. 2: 1 ?To the angel of the church in Ephesus, write this: ?The one who holds the seven stars in his right hand and walks in the midst of the seven gold lampstands says this: 2 ?I know your works, your labor, and your endurance, and that you cannot tolerate the wicked; you have tested those who call themselves apostles but are not, and discovered that they are impostors. 3 Moreover, you have endurance and have suffered for my name, and you have not grown weary. 4 Yet I hold this against you: you have lost the love you had at first. 5 Realize how far you have fallen. Repent, and do the works you did at first. Otherwise, I will come to you and remove your lampstand from its place, unless you repent.???

P S A L M

Psalm 1:1-2, 3, 4, 6

R: Those who are victorious I will feed from the tree of life.

1 Blessed the man who follows not the counsel of the wicked nor walks in the way of sinners, nor sits in the company of the insolent, 2 but delights in the law of the LORD and meditates on his law day and night. (R) 3 He is like a tree planted near running water, that yields its fruit in due season, and whose leaves never fade. Whatever he does, prospers. (R) 4 Not so the wicked, not so; they are like chaff which the wind drives away. 6 For the LORD watches over the way of the just, but the way of the wicked vanishes. (R)

G O S P E L

Luke 18:35-43

The blind man obviously has great faith in the power of Jesus to heal him as he answers without hesitation when Jesus questions him as to his desires. If he did not believe he would have phrased his answer differently indicating maybe, that Jesus would heal him if it were possible to do so. How do we pray when we are asking the Lord to do something for us? Do we pray with faith or are we hesitant in our request? I wonder if God gets the idea that we believe without doubt that what we ask Him is in His power to give?

35 Now as he approached Jericho a blind man was sitting by the roadside begging, 36 and hearing a crowd going by, he inquired what was happening. 37 They told him, ?Jesus of Nazareth is passing by.? 38 He shouted, ?Jesus, Son of David, have pity on me!? 39 The people walking in front rebuked him, telling him to be silent, but he kept calling out all the more, ?Son of David, have pity on me!? 40 Then Jesus stopped and ordered that he be brought to him; and when he came near, Jesus asked him, 41 ?What do you want me to do for you?? He replied, ?Lord, please let me see.? 42 Jesus told him, ?Have sight; your faith has saved you.? 43 He immediately received his sight and followed him, giving glory to God. When they saw this, all the people gave praise to God.

my reflections
think: How do we pray when we are asking the Lord to do something for us? Do we pray with faith or are we hesitant in our request?

________________________________________________________
_________________________________________________________
God?s special verse/thought for me today________________
________________________________________________________

T O D A Y ? S BLESSING LIST
Thank You Lord for: ____________________________________
_______________________________________________________
READ THE BIBLE IN ONE YEAR Acts 7-9
LOVE IN ACTION
Do you know why tradition says that St. Luke was an artist who painted many paintings? Because he used his pen to ?paint? lively scenes we can imagine easily. Like today?s encounter of the blind beggar. Jesus was on his way to his last Passover feast, in fact, on the way to his death. As it was custom of the Rabbis, he would be teaching while walking slowly the dusty road. And since loudspeakers had not yet been invented, it must have been difficult to catch every word. This is the reason for the people to get so angry with the shouting beggar ? they missed what Jesus was saying. The desperate persistence of the beggar amazes us. For the second shouting, Luke uses a Greek word that was usually used for an animal?s cry, a scream. And Jesus stopped teaching and approached him!
The story contains several messages for us. There is first the beggar. He was determined to meet Jesus. He shouted and screamed! Are we as determined as the blind beggar was? A commentary catches the truth in a way nobody could express it more precise: ?A gentle, sentimental longing never really taps the power of God; but the passionate, intense desire of the very depths of the human heart will never be disappointed?
Now let us have a look at Jesus. He loved nothing more than to speak to people about his Father, about the Kingdom, and what it means to follow him. But the scream of the beggar stopped him. Jesus was not irritated by the interruption.He realized that now was time for action. A person was in dire need. A suffering fellowman was determined to meet the only person in the world who could heal him. Often teachers and preachers are criticized for uttering beautiful words and speeches but not practicing what they say. And people will not easily follow this person. The same holds true with each and everyone of us. Not pious words but love shared touches the hearts of our fellowmen. We imitate Jesus and make him visible not only when we repeat what he said, but especially what he did. Fr. Rudy H.

REFLECTION QUESTION:
Who among my acquaintances or in my neighborhood would need my compassion, my concrete help instead of pious words?

Lord, how shallow are my prayers! They lack emotion, urgency, and determination. I am shamed by the blind beggar. And how often do I have just nice words for people in need but lack the determination to reach out and help. The beautiful story St. Luke painted with a few words has touched me. Lord, please, remind me of the today?s lesson when I fall back into my former way of prayer and life.

St. Felix of Valois, confessor, pray for us.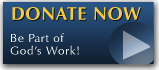 The FEAST is one of the happiest places on earth.

Click Here to find a Feast near you!
KERYGMA TV! is BACK
KERYGMA TV is on a new time slot and new channel Sundays 8 a.m. at IBC 13
Need Counseling? No Landline?
Now, you can use your mobile phone to call a friend for counseling at 09228407031. Or you may call our landlines 7266728, 7264709, 7259999 Mon-Fri 24-hrs, Sat 6am-5pm, Sun 6am-10am
BO BLOGS!
Go to Bo's Official Site and read his almost daily blog! Its not news, but thoughts and musings of Bo Sanchez. Get to know Bo in a more personal way --and find out what it means to live the life of a preacher. You get to enrich your faith as well.
DONATION
Remember to always donate your "first fruits"-not the last. Click on the "Donation" Box under the members menu - and you'll even see links to the nearest branches of the Banks where you can deposit.