READINGS for 2006-11-16
WHY GET EDGY?
?the kingdom of God is in the midst of you. ? Luke 17:21

Don?t get shocked.
But I don?t believe we should be preoccupied with the 2nd coming of Jesus.
Deciphering the signs, discerning the omens, interpreting the prophecies of the Bible takes a lot of time and energy?something that I have very little these days.
Why? Because I?d rather spend my time loving people, serving the poor and the sinner, and sharing my life to those that need love the most.
By doing so, I don?t wait for the Kingdom.
I make it happen, right here, right now.
I don?t try to read the signs for it?s coming.
I create the signs of its presence, right here, right now.
Friends, the Kingdom of God becomes present when we love, when we become Jesus to those that need Him most.
Jesus is coming. That?s for sure. When? I don?t care. (Oooh. That statement will get me into trouble.)
He?s coming, so why get all edgy about it?
I live one day at a time. I can die anytime. If I do, that for me is God?s coming.
But right now, there?s a lot of loving that needs to be done. Amen? Bo S.
REFLECTION:
How can you make God?s Kingdom ?come? in your family? Among your friends? In your community? In your office?

Lord, make me Your presence in this world. Let me be Your hands, Your heart, Your face.
1st READING

Philemon 7-20

A psychologist today would probably say that Paul is using emotional blackmail to try to get Philemon to release Onesimus from his indentured slavery. Whether this is true or not, it is good to reflect upon the appeal that Paul is making in terms of how he presents the case to Philemon as one of Christian charity and love. More than that, he appeals to Philemon to go beyond what is necessary according to the current social expectations. He makes the case for the greater choice of love over what is merely socially acceptable. Let us pray for the grace to do the same when we are in similar situations.

7 For I have experienced much joy and encouragement from your love, because the hearts of the holy ones have been refreshed by you, brother. 8 Therefore, although I have the full right in Christ to order you to do what is proper, 9 I rather urge you out of love, being as I am, Paul, an old man, and now also a prisoner for Christ Jesus. 10 I urge you on behalf of my child Onesimus, whose father I have become in my imprisonment, 11 who was once useless to you but is now useful to [both] you and me. 12 I am sending him, that is, my own heart, back to you. 13 I should have liked to retain him for myself, so that he might serve me on your behalf in my imprisonment for the gospel, 14 but I did not want to do anything without your consent, so that the good you do might not be forced but voluntary. 15 Perhaps this is why he was away from you for a while, that you might have him back forever, 16 no longer as a slave but more than a slave, a brother, beloved especially to me, but even more so to you, as a man and in the Lord. 17 So if you regard me as a partner, welcome him as you would me. 18 And if he has done you any injustice or owes you anything, charge it to me. 19 I, Paul, write this in my own hand: I will pay. May I not tell you that you owe me your very self. 20 Yes, brother, may I profit from you in the Lord. Refresh my heart in Christ.

P S A L M

Psalm 146:7, 8-9, 9-10

R: Blessed is he whose help is the God of Jacob.

7 The Lord secures justice for the oppressed, gives good to the hungry. The LORD sets captives free. (R) 8 the LORD gives sight to the blind. The LORD raises up those who were bowed down; the LORD loves the just. 9 The LORD protects strangers. The fatherless and the widow he sustains, but the way of the wicked he thwarts. 10 The LORD shall reign forever; your God, O Zion, through all generations. Alleluia. (R)

G O S P E L

Luke 17:20-25

We should not get fixated in looking for all sorts of signs as regarding the Second Coming of Jesus. This would be to fall prey to the sin of deception, since what God wants us to do is to be prepared whenever that might be. Only the Father knows the time and thus it is useless trying to approximate it. The energy and effort that we spend trying to do this would be more profitable spent in service of the Kingdom of God. As far as each of us is concerned, we should concentrate on growing in holiness and preparing for our death. That is far more likely to come before the Second Coming of Jesus anyway!

20 Asked by the Pharisees when the kingdom of God would come, he said in reply, ?The coming of the kingdom of God cannot be observed, 21 and no one will announce, ?Look, here it is,? or, ?There it is.? For behold, the kingdom of God is among you.? 22 Then he said to his disciples, ?The days will come when you will long to see one of the days of the Son of Man, but you will not see it. 23 There will be those who will say to you, ?Look, there he is,? [or] ?Look, here he is.? Do not go off, do not run in pursuit. 24 For just as lightning flashes and lights up the sky from one side to the other, so will the Son of Man be in his day. 25 But first he must suffer greatly and be rejected by this generation.

my reflections
think: Do we go beyond what is necessary according to current social expectations and make the case for the greater choice of love over what is merely socially acceptable?

________________________________________________________
_________________________________________________________
God?s special verse/thought for me today________________
_________________________________________________________

T O D A Y ? S BLESSING LIST
Thank You Lord for: ____________________________________
_______________________________________________________
READ THE BIBLE IN ONE YEAR John 16-17
THE KINGDOM AMONG US
In a time where democracy is understood by more and more nations as the best political system, the word and idea of a ?kingdom? sounds alien. And yet, the Bible speaks frequently about the Kingdom of God. In ten days we celebrate the feast of Christ the King. Every time we pray the ?Our Father? we pray for the coming of God?s kingdom. Are we waiting for a political system that will replace our democracies because they have failed? No, Jesus never spoke or thought of political power. When he praised the poor in spirit he promised them, ?Yours is the Kingdom.? That means that his kingdom is a kingdom for and of the poor and the oppressed! God?s kingdom will replace the power of Satan. It will replace the values of Satan (money, prestige and power) with the values of God: sharing, equality and humble service. Jesus spoke of poverty but he did not idealize it. Rather he dreamt of a kingdom or world-wide community which would be so structured that there would be no rich and no poor. The first Christian community in Jerusalem is described as ?having everything in common.? It follows that any society where some suffer because of their poverty, and others have more than they need is still part of the kingdom of Satan.
Prestige. It is a tool of Satan. Jesus dreamt of a community where no one would be treated as inferior but where everybody would have full recognition as human beings. Jesus dreamt of a community where people serve each other.?Anyone who wants to be first among you must be slave to all.? During the Last Supper he gave an example by washing his unworthy disciples? feet.
Did Jesus dream an impossible dream? Was he mistaken? Has he failed? I think not. It was and is, rather the people who failed him. We understand better what Jesus says in today?s Gospel, ?The Kingdom of God is among you.? Wherever people share, treat each other with equality, humbly serve each other in freedom, there the Kingdom of God is present.
There the Kingdom shines through the darkness of the evil reign and gives hope that it finally will embrace all of humanity. Fr. Rudy H.

REFLECTION QUESTION:
What in my life opposes the Kingdom of God? What can I do concretely do propagate the Kingdom of God?
Lord, meditating on your Kingdom, I realize that much in my life is still part of the kingdom of Satan because I still embrace those values. It needs so much courage to practice the value of your Kingdom in a society where the values of Satan?s kingdom are so strong. But You need my help to spread Your Kingdom. Give me the Spirit of strength to make Your Kingdom grow and transform our society.

St. Gertrude the Great, virgin, pray for us.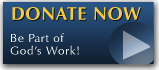 The FEAST is one of the happiest places on earth.

Click Here to find a Feast near you!
KERYGMA TV! is BACK
KERYGMA TV is on a new time slot and new channel Sundays 8 a.m. at IBC 13
Need Counseling? No Landline?
Now, you can use your mobile phone to call a friend for counseling at 09228407031. Or you may call our landlines 7266728, 7264709, 7259999 Mon-Fri 24-hrs, Sat 6am-5pm, Sun 6am-10am
BO BLOGS!
Go to Bo's Official Site and read his almost daily blog! Its not news, but thoughts and musings of Bo Sanchez. Get to know Bo in a more personal way --and find out what it means to live the life of a preacher. You get to enrich your faith as well.
DONATION
Remember to always donate your "first fruits"-not the last. Click on the "Donation" Box under the members menu - and you'll even see links to the nearest branches of the Banks where you can deposit.