READINGS for 2006-11-15
PROVIDER
?not because of any righteous deeds we had done but because of his mercy. ? Titus 3:5

When my husband Celso had to be confined it was as if life was so bleak for us, more so for me, because I really did not know where to get the money to pay the hospital for the medicines and all his other needs. I had to constantly assure him that I had more than enough for everything. I also had to constantly remind myself that the ?Lord is my shepherd, I shall not be in want?.
Days 1 to 3 in the hospital ended with visits from family and friends who shared their bounty. Day 4 began with a call from a friend who could not contain her excitement about meeting a Director of a Foundation who has been wanting to help Anawim in any way, but at that time could not begin to do so because of some legal requirements. When they met in the gym after so many months of not seeing each other, she talked about being so busy with people from Anawim and Community being sick, and she told him about Celso in the hospital. Upon hearing that he immediately told my friend to call his secretary and that he would take care of all the bills!
Celso died after 10 days, knowing that he was loved by the Lord, and assured that he will dwell in the house of the Lord. Chelle C.
REFLECTION:
?The Lord is my shepherd, I shall not be in want. He makes me lie down in green pastures, he leads me in quiet waters, he restores my soul.?

Even though I walk through the shadow of the valley of death, I fear no evil.
1st READING

Titus 3:1-7

We should never look down on others because of their sins. Remember that it is probably only a short time since we were guilty of pretty much the same sorts of things! It is also only a very short and easy path to follow back to them. Paul tells Titus to remember that our association with sin should be over and done with as we are now children of God and under a new power, namely that of the Holy Spirit. It is the Holy Spirit who will help us to grow in grace and righteousness on a daily basis.

1 Remind them to be under the control of magistrates and authorities, to be obedient, to be open to every good enterprise. 2 They are to slander no one, to be peaceable, considerate, exercising all graciousness toward everyone. 3 For we ourselves were once foolish, disobedient, deluded, slaves to various desires and pleasures, living in malice and envy, hateful ourselves and hating one another. 4 But when the kindness and generous love of God our savior appeared, 5 not because of any righteous deeds we had done but because of his mercy, he saved us through the bath of rebirth and renewal by the Holy Spirit, 6 whom he richly poured out on us through Jesus Christ our savior, 7 so that we might be justified by his grace and become heirs in hope of eternal life.

P S A L M

Psalm 23:1-3, 3-4, 5, 6

R: The Lord is my shepherd; there is nothing I shall want.

1 The LORD is my shepherd; I shall not want. 2 In verdant pastures he gives me repose; beside restful waters he leads me; 3 he refreshes my soul. (R) He guides me in right paths for his name?s sake. 4 Even though I walk in the dark valley I fear no evil; for you are at my side with your rod and your staff that give me courage. (R) 5 You spread the table before me in the sight of my foes; you anoint my head with oil; my cup overflows. (R) 6 Only goodness and kindness follow me all the days of my life; and I shall dwell in the house of the LORD for years to come. (R)
G O S P E L

Luke 17:11-19

All ten lepers are cured of their affliction. However, only one hears the words of salvation for his life, the one who returned to give thanks for the healing. It seems that we can very quickly forget the many good things that God has done for us. We do this to our own peril. Gratitude is something that is very important when it comes to having received so much from God. Surely if one has been healed of a supposedly incurable disease such as leprosy was in Jesus? time, one would be forever grateful for such a blessing. I hope we are more grateful than the nine who did not return to thank Jesus.

11 As he continued his journey to Jerusalem, he traveled through Samaria and Galilee. 12 As he was entering a village, ten lepers met him. They stood at a distance from him 13 and raised their voice, saying, ?Jesus, Master! Have pity on us!? 14 And when he saw them, he said, ?Go show yourselves to the priests.? As they were going they were cleansed. 15 And one of them, realizing he had been healed, returned, glorifying God in a loud voice; 16 and he fell at the feet of Jesus and thanked him. He was a Samaritan. 17 Jesus said in reply, ?Ten were cleansed, were they not? Where are the other nine? 18 Has none but this foreigner returned to give thanks to God?? 19 Then he said to him, ?Stand up and go; your faith has saved you.?


my reflections
think: We should never look down on others because of their sins.
________________________________________________________
_________________________________________________________
God?s special verse/thought for me today________________
_________________________________________________________

T O D A Y ? S BLESSING LIST
Thank You Lord for: ____________________________________
_______________________________________________________
READ THE BIBLE IN ONE YEAR John 13-15
TWO BEAUTIFUL WORDS
Two of the most beautiful words are today not known to many people anymore. These words are ?Thank you.?
Each one of us has probably experienced ingratitude. We did somebody a favor, and this person didn?t shown gratitude. Too much is taken for granted by too many. But this is nothing new. The nine healed lepers in today?s Gospel, who did not come back to say thank you to Jesus, are an eloquent proof of this fact. And how sad Jesus was! People are often like children who write a letter to Sta. Claus for a gift, but seldom send him a ?thank you? note. When we are in need we run to God, like the lepers ran to Christ; we offer Masses for a special intention, we pray a novena or two, light some candles and beg God for help. But only few offer a thanksgiving Mass.
Taking God for granted goes hand in hand with taking our fellowmen for granted. How many parents suffer when their children don?t say ?thank you? for their efforts and sacrifices, but still complain! Have we thanked our teachers? We criticized them and complained a lot about them. But have we really thanked them for helping us become what we are now? Isn?t it a pity that people who have to give most of themselves are often paid the least: teachers, nurses, social workers?
Gratitude is a close associate of happiness. Gratitude does not put people down but lifts up those who hear the two words and those who say it. Gratitude expressed to our fellowmen will lead us to be more grateful to God. And vice versa, gratitude to God for small things can help us to express our thanks also to our fellowmen. The fact that we wake up in the morning, that we are (relatively) healthy, that we have water to drink and food to eat, a job from which we earn, friends who love us ? all these things we take so easily for granted but they are actually signs of God?s love for us. They are gifts of a loving Father in heaven. Learning the two words and using them more frequently, we can do so much good, we can make so many people happy, we can encourage them. And we ourselves live a bit happier than before. Fr. Rudy H.

REFLECTION QUESTION:
Today, whom should I ? besides God ?send a note or call to say thank you?

Lord, thank You for the reminder. I am like the nine lepers who did not return to You. I take too much in life for granted and complain too much. I miss seeing the many good things You give me day after day but I complain about everything. Lord, as You remind me of the attitude of gratitude, let me not forget this lesson in the months and years to come. Thank You.

St. Albert the Great, bishop confessor, pray for us.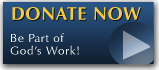 The FEAST is one of the happiest places on earth.

Click Here to find a Feast near you!
KERYGMA TV! is BACK
KERYGMA TV is on a new time slot and new channel Sundays 8 a.m. at IBC 13
Need Counseling? No Landline?
Now, you can use your mobile phone to call a friend for counseling at 09228407031. Or you may call our landlines 7266728, 7264709, 7259999 Mon-Fri 24-hrs, Sat 6am-5pm, Sun 6am-10am
BO BLOGS!
Go to Bo's Official Site and read his almost daily blog! Its not news, but thoughts and musings of Bo Sanchez. Get to know Bo in a more personal way --and find out what it means to live the life of a preacher. You get to enrich your faith as well.
DONATION
Remember to always donate your "first fruits"-not the last. Click on the "Donation" Box under the members menu - and you'll even see links to the nearest branches of the Banks where you can deposit.