READINGS for 2006-11-14
DUTY TO SERVE
??..We have done no more than our duty.? ? Luke 17:10

One problem priests encounter in their parishes involves parishioners who give big contributions but expect favors in return.
Recently, we noticed that not only two of the priests, the parish priest included, have made mention in their homilies the importance of serving with no strings attached. In our cell group with SAR (Secular Augustinian Recollects) members, this observation was raised although we chose not to go beyond our observations lest we fall into sin.
We didn?t try to deduce who that parishioner might be. But I?m sure this is a reality not only in our parish but also in other churches as well. The human expectation is to be ?rewarded? for what ?I? have done.
As Jesus is pointing out to us in today?s Gospel, a true servant will count it his / her duty to do what he had done. When we serve, we are only doing what we are supposed to do as the church, for the Lord owes us nothing. Cristy G

REFLECTION:
Do we expect something in return when we give of ourselves?

My Jesus, please purify our motives for serving You. May we give because we know we owe rather and not the other way around. Amen.
1st READING

Titus 2:1-8, 11-14

The lives of those in authority and those to whom people look up to should be exemplary when it comes to the witness that they give to Gospel values. If they are not, then the Gospel witness of the community to which these people belong will be compromised. Our witness to Gospel values should be such that worldly people will see that our lives are fixed on something beyond the pleasures of this world. We should also have a suitable intensity to our witness that draws people into our experience so that they can be evangelized into our way of life.

1 As for yourself, you must say what is consistent with sound doctrine, namely, 2 that older men should be temperate, dignified, self-controlled, sound in faith, love, and endurance. 3 Similarly, older women should be reverent in their behavior, not slanderers, not addicted to drink, teaching what is good, 4 so that they may train younger women to love their husbands and children, 5 to be self-controlled, chaste, good homemakers, under the control of their husbands, so that the word of God may not be discredited. 6 Urge the younger men, similarly, to control themselves, 7 showing yourself as a model of good deeds in every respect, with integrity in your teaching, dignity, 8 and sound speech that cannot be criticized, so that the opponent will be put to shame without anything bad to say about us. 11 For the grace of God has appeared, saving all 12 and training us to reject godless ways and worldly desires and to live temperately, justly, and devoutly in this age, 13 as we await the blessed hope, the appearance of the glory of the great God and of our savior Jesus Christ, 14 who gave himself for us to deliver us from all lawlessness and to cleanse for himself a people as his own, eager to do what is good.

P S A L M

Psalm 37:3-4, 18, 23, 27, 29

R: The salvation of the just comes from the Lord.

3 Trust in the LORD and do good, that you may dwell in the land and be fed in security. 4 Take delight in the LORD, and he will grant you your heart?s requests. (R) 18 The LORD watches over the lives of the wholehearted; their inheritance lasts forever. 23 By the LORD are the steps of a man made firm, and he approves his way. (R) 27 Turn from evil and do good, that you may abide forever; 29 The just shall possess the land and dwell in it forever. (R)
G O S P E L

Luke 17:7-10

It is important for us to be aware of our duties as Christians and to fulfill them in the best way that we possibly can. If we are faithful in this then we can rest easy according to our responsibilities and look forward to further challenges that will come our way. It is helpful if we retain a certain humility and desire to serve when we go about the business of the Kingdom of God. After all, everything we have is gift from God. Thus we do not have any solid basis upon which we can presume to think that we have earned the right to anything.

7 ?Who among you would say to your servant who has just come in from plowing or tending sheep in the field, ?Come here immediately and take your place at table?? 8 Would he not rather say to him, ?Prepare something for me to eat. Put on your apron and wait on me while I eat and drink. You may eat and drink when I am finished?? 9 Is he grateful to that servant because he did what was commanded? 10 So should it be with you. When you have done all you have been commanded, say, ?We are unprofitable servants; we have done what we were obliged to do.??

my reflections
think: The lives of those in authority and those to whom people look up to should be exemplary.

________________________________________________________
_________________________________________________________
God?s special verse/thought for me today________________
________________________________________________________

T O D A Y ? S BLESSING LIST
Thank You Lord for: ____________________________________
_______________________________________________________
READ THE BIBLE IN ONE YEAR John 10-12
DISCIPLES 24-HOURS A DAY
Isn?t there a little Pharisee in all of us? We easily view the relationship between God and us under the form of a contract: I give so as to receive. After we have done something for the Lord, we expect a salary. The parable rejects this way of thinking. God owes us nothing, not even gratitude. Yes, we acknowledge our weaknesses and sins, but we are also tempted to excuse ourselves a lot, like an employee before his employer. It is the others who caused us to commit this or that sin. I cannot tell how often I have a hard time hearing confession when penitents accuse the husband, the neighbor, or somebody in the office for causing anger or resentment or harsh words. It?s always the others, not me. I am a victim of the bad people around me. The next step is that we begin to tell God that we are not bad at all. Am I not doing so much good, Lord? I pray regularly, I always go to Mass. Oh yes, we have a hard time admitting our faults, that we are sinners in dire need of God?s abundant compassion. We try to bargain with God. Lord, why do you this to me? Have I not??
Jesus had foreseen this and told his disciples (and us) that we can never put God in our debt. When we have done our very best, we have shown only our gratitude for God who has done for us so much that we could never repay him.
Who are we to criticize God, or judge him? When Pope John Paul II became weaker, when he was confined to the wheelchair throne, many urged him to retire and rest. But he would not give in. He wanted to die ?with his boots on? in the service of his Master. What a dedication!
Jesus did not intend to give a picture of God as a Master and us as his slaves. No, he wants us to be servants who are aware of God?s infinite greatness. He wants us to show total dedication. God is not limited to eight hours of service a day. He wants disciples who are his followers 24 hours a day. As we do not measure our love when we deal with a loved one, we also do no measure our love when we deal with God who is love. Fr. Rudy H.

REFLECTION QUESTION:
Have I tried to bargain with the Lord? Have I tried to do for the Lord everything out of love, as gratitude for the love He has shown me?

Lord, in my pride I have forgotten that I can never repay You for what You have done for me. It is good to realize still what good I may have done is never enough. It is good to realize that I have no right to demand, or even expect from you a reward. And yet, You reward me with so many good things I take for granted. Lord, increase my faith and my love.

St. Laurence O? Toole of Dublin, bishop, pray for us.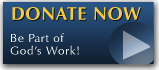 The FEAST is one of the happiest places on earth.

Click Here to find a Feast near you!
KERYGMA TV! is BACK
KERYGMA TV is on a new time slot and new channel Sundays 8 a.m. at IBC 13
Need Counseling? No Landline?
Now, you can use your mobile phone to call a friend for counseling at 09228407031. Or you may call our landlines 7266728, 7264709, 7259999 Mon-Fri 24-hrs, Sat 6am-5pm, Sun 6am-10am
BO BLOGS!
Go to Bo's Official Site and read his almost daily blog! Its not news, but thoughts and musings of Bo Sanchez. Get to know Bo in a more personal way --and find out what it means to live the life of a preacher. You get to enrich your faith as well.
DONATION
Remember to always donate your "first fruits"-not the last. Click on the "Donation" Box under the members menu - and you'll even see links to the nearest branches of the Banks where you can deposit.