READINGS for 2006-11-13
THE LEADER-TYPE
?A Church leader must not be arrogant or quicktempered... He must be self-controlled, upright, holy, and disciplined.? ? Titus 1: 7, 9

When I was still very new in the Youth ministry, I always took notice of the people who ?shone? ? the good singers, eloquent speakers, passionate worship leaders. I strove to be like them. I honed my talents and yearned for opportunities to use them. I wanted to be a leader one day.
Time came for the turn over of leadership in the Ministry. I was sure that I?d be chosen. But I wasn?t. Instead, the ones who emerged were the quiet ones.... the soft-spoken ones... the ones who often ?worked backstage.?
We have the same kind of leaders now in our Singles Ministry. When you ask them, they?ll tell you they never thought they?d be chosen. They may not be the best speakers or the most musically gifted, but when they?re called to lead worship, they prepare weeks ahead. Me, I often ?wing it.? I know they pray and read the Word every day. I?m still struggling with that and failing miserably.
When there?s conflict, they don?t raise their voice. I always do. They?re the humblest ones in the Ministry. Me, well, I already told you I was sure that I deserved to be a leader.
I?ve come to respect these people so much. Now, I no longer ask God to make me a leader... but I do pray everyday that He would make me more like them. George G.

REFLECTION:
Would St. Paul call me a ?leader-type??

Make me humble, self-controlled, disciplined, upright and holy.

1st READING

Titus 1:1-9

Paul encourages Titus to be faithful to his responsibilities in Crete. It would not have been an easy task to take over the reigns of leadership from Paul. Paul is a very demanding sort of a person and thus expects much from those who work with him. This is a good thing. It is important for the health of any community that its leaders be formed well. If they are not, they will lead the people in their care astray very quickly. Jesus formed His disciples who formed the next generation of leaders. All leaders play a part in this process at one time or another ? first being formed and then later forming those who follow in their steps.

1 Paul, a slave of God and apostle of Jesus Christ for the sake of the faith of God?s chosen ones and the recognition of religious truth, 2 in the hope of eternal life that God, who does not lie, promised before time began, 3 who indeed at the proper time revealed his word in the proclamation with which I was entrusted by the command of God our savior, 4 to Titus, my true child in our common faith: grace and peace from God the Father and Christ Jesus our savior. 5 For this reason I left you in Crete so that you might set right what remains to be done and appoint presbyters in every town, as I directed you, 6 on condition that a man be blameless, married only once, with believing children who are not accused of licentiousness or rebelliousness. 7 For a bishop as God?s steward must be blameless, not arrogant, not irritable, not a drunkard, not aggressive, not greedy for sordid gain, 8 but hospitable, a lover of goodness, temperate, just, holy, and selfcontrolled, 9 holding fast to the true message as taught so that he will be able to exhort with sound doctrine and refute opponents.

P S A L M

Psalm 24:1-2, 3-4, 5-6

R: Lord, this is the people that longs to see your face.

1 The LORD?s are the earth and its fullness; the world and those who dwell in it. 2 For he founded it upon the seas and established it upon the rivers. (R) 3 Who can ascend the mountain of the LORD? Or who may stand in his holy place? 4 He whose hands are sinless, whose heart is clean, who desires not what is vain. (R) 5 He shall receive a blessing from the LORD, a reward from God his Savior. 6 Such is the race that seeks for him, that seeks the face of the God of Jacob. (R)
G O S P E L

Luke 17:1-6

It is a serious thing for us to sin. It is even more serious if we are the cause of another person?s sin! Jesus tells His disciples in no uncertain terms of the grave nature of being the cause of the fall of another. We should strive every day to ensure that this does not happen to us. We should want to be doing everything possible to make our lives a witness that draws people to Christ and does not repel them from Him. Let us ask the Holy Spirit to work with us in this way.

1 He said to his disciples, ?Things that cause sin will inevitably occur, but woe to the person through whom they occur. 2 It would be better for him if a millstone were put around his neck and he be thrown into the sea than for him to cause one of these little ones to sin. 3 Be on your guard! If your brother sins, rebuke him; and if he repents, forgive him. 4 And if he wrongs you seven times in one day and returns to you seven times saying, ?I am sorry,? you should forgive him.? 5 And the apostles said to the Lord, ?Increase our faith.? 6 The Lord replied, ?If you have faith the size of a mustard seed, you would say to [this] mulberry tree, ?Be uprooted and planted in the sea,? and it would obey you.?

my reflections
think: It is important for the health of any community that its leaders be formed well. If they are not, they will lead the people in their care astray very quickly.
________________________________________________________
_________________________________________________________
God?s special verse/thought for me today________________
_________________________________________________________

T O D A Y ? S BLESSING LIST
Thank You Lord for: ____________________________________
_______________________________________________________
READ THE BIBLE IN ONE YEAR John 8-9
ABOUT SCANDALS
Ever since humanity existed, man has always dreamt of Paradise. We dream of Plato?s ?Republic,? St. Augustine?s ?City of God,? Shangri-la and Utopia.
Jesus is more realistic (as always) and tells us that scandals, obstacles, temptations and their results are part of this world and inevitable. And he urges us to avoid being the cause of scandal or temptation. Because then we become part of the evil that haunts humanity. St. Bernard said that the persons who cause scandal are worse than the executioners of Christ. Strong words from the lips of that great saint. What made him think so? Surely the fact that scandals counteract Christ?s death. Christ came into this world, suffered and died to save humanity from evil. Scandals cause others to sin and so counteract what Christ had done for us.
The original meaning of the Greek word skandalon is ?bait? in a trap, or ?stumbling block.? That is the meaning Jesus had in mind. Isn?t it that we have to accuse ourselves also of causing scandal, of leading others to trip and fall in many ways? For instance, we might lead others to think, talk or act sinfully because of our example. When we speak badly about a neighbor, we lead our partner to think and even speak badly about that person, too. When somebody speaks against the Church, highlighting only the ugly things that happen there, he might destroy or at least undermine the faith of that person. And what about green jokes and impure talk?
We can easily give scandal by our actions, by offering opportunities and occasions of sin. Some even make money out of their sin-causing actions: producers of pornographic movies, magazines and pictures. There are also the barkadas who urge a companion to drink too much. And what about the immodest dresses some ladies wear! Also, omissions can cause scandal, lead others to sin, for example when parents neglect their Christian duties, missing the Sunday Mass.
Do we now understand why Jesus exclaims it would be better for a person who causes others to sin to be drowned with a heavy stone around the neck? We all influence each other. Many will follow us to hell if we lead them to sin, but many will follow us into heaven if we influence them through our life to do what is the will of God. Fr. Rudy H.

REFLECTION QUESTION:
Where are my main weaknesses with respect to leading others into sin?

Lord, I am blushing; I feel ashamed. How often have I criticized others for scandals without realizing that my words and actions ? or omissions ? might have caused others to sin! Forgive me, Lord, and make me more aware of the great opportunity to bring others to heaven.

St. Stanislaus Kostka, confessor, pray for us.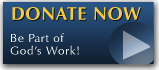 The FEAST is one of the happiest places on earth.

Click Here to find a Feast near you!
KERYGMA TV! is BACK
KERYGMA TV is on a new time slot and new channel Sundays 8 a.m. at IBC 13
Need Counseling? No Landline?
Now, you can use your mobile phone to call a friend for counseling at 09228407031. Or you may call our landlines 7266728, 7264709, 7259999 Mon-Fri 24-hrs, Sat 6am-5pm, Sun 6am-10am
BO BLOGS!
Go to Bo's Official Site and read his almost daily blog! Its not news, but thoughts and musings of Bo Sanchez. Get to know Bo in a more personal way --and find out what it means to live the life of a preacher. You get to enrich your faith as well.
DONATION
Remember to always donate your "first fruits"-not the last. Click on the "Donation" Box under the members menu - and you'll even see links to the nearest branches of the Banks where you can deposit.