READINGS for 2006-11-07
LADY X, LADY Y
Blessed is the one who will dine in the Kingdom of God. ? Luke 14:15

?You are separated, I am happily married. Having a happy home is easy for me. So why are you facilitating me? Before you minister to happy homes, why don?t you mend and fix your own family first.?
The normal reaction to what Lady X was saying to me would have been to cry, or shout, or lash out. I couldn?t do any of these things. The pain her words inflicted was too deep for any response.
I woke up the next morning, unrefreshed because I didn?t have a good night?s sleep. But because it was the day of the Baptism in the Holy Spirit, I knew that the other people I was facilitating would need my presence and prayers, even if Lady X did not. However, when I entered the hall, Lady X was nowhere in sight.
The presence of the Lord was strong that day. Lady Y, one of the people in my small group, was particularly blessed. She was a stroke victim and had been hospitalized twice. She walked with a cane and had difficulty talking, but she wholeheartedly gave herself to the Lord. After the ceremony and our prayers, we all started weeping with joy. Lady Y was now walking and talking!
Blessed indeed is she who dines in the Kingdom of God. Rosanna M
REFLECTION:
Are we too proud to admit that it is an honor to be invited into God?s presence?

Lord, in my nothingness, in my brokenness, accept my humble offering of being a vessel of your love.
1st READING

Philippians 2:5-11

St.Paul quotes from an early Christian hymn that expresses something of the humility and generosity of Christ in taking on the Father?s will to be our Savior. It is important to note that it is the Father who vindicates Him. Jesus does not vindicate Himself nor does He ever seek to do so in His ministry. Jesus is simply content to do the bidding of His Father and leaves everything else up to Him. This is a trait that we should seek to emulate. I think that there is too much energy and effort spent in seeking to justify ourselves before others. Let us leave this up to the Lord who will do a far better job of it than we will ever be capable of.

5 Have among yourselves the same attitude that is also yours in Christ Jesus, 6 Who, though he was in the form of God, did not regard equality with God something to be grasped. 7 Rather, he emptied himself, taking the form of a slave, coming in human likeness; and found human in appearance, 8 he humbled himself, becoming obedient to death, even death on a cross. 9 Because of this, God greatly exalted him and bestowed on him the name that is above every name, 10 that at the name of Jesus every knee should bend, of those in heaven and on earth and under the earth, 11 and every tongue confess that Jesus Christ is Lord, to the glory of God the Father.

P S A L M

Psalm 22:26-27, 28-30, 30, 31-32

R: I will praise you, Lord, in the assembly of your people.

25 [26] I will fulfill my vows before those who fear him. 26 [27] The lowly shall eat their fill; they who seek the LORD shall praise him ?May your hearts be ever merry!? (R) 27 [28] All the ends of the earth shall remember and turn to the LORD; all the families of the nations shall bow down before him. 28 [29] For dominion is the LORD?s, and he rules the nations. 29 [30] To him alone shall bow down all who sleep in the earth. (R) To him my soul shall live; 30 [31] my descendants shall serve him. Let the coming generation be told of the LORD 31 [32] that they may proclaim to a people yet to be born the justice he has shown. (R)
G O S P E L

Luke 14:15-24

One of the least understandable things about the history of the proclamation of the Gospel is the ease with which many refuse to believe and surrender their lives to the salvation that Jesus offers them. History provides countless examples of this sort of stubbornness of heart and mind that belies understanding! It is one of the saddest realities that any preacher ever has to witness, namely people refusing to believe in the Lord. I find this very hard to take, how much more so for God? Let us pray that the Holy Spirit will be able to soften the hearts of all men and women and so dispose them to accept the Good News when they hear it.

15 One of his fellow guests on hearing this said to him, ?Blessed is the one who will dine in the kingdom of God.? 16 He replied to him, ?A man gave a great dinner to which he invited many. 17 When the time for the dinner came, he dispatched his servant to say to those invited, ?Come, everything is now ready.? 18 But one by one, they all began to excuse themselves. The first said to him, ?I have purchased a field and must go to examine it; I ask you, consider me excused.? 19 And another said, ?I have purchased five yoke of oxen and am on my way to evaluate them; I ask you, consider me excused.? 20 And another said, ?I have just married a woman, and therefore I cannot come.? 21 The servant went and reported this to his master. Then the master of the house in a rage commanded his servant, ?Go out quickly into the streets and alleys of the town and bring in here the poor and the crippled, the blind and the lame.? 22 The servant reported, ?Sir, your orders have been carried out and still there is room.? 23 The master then ordered the servant, ?Go out to the highways and hedgerows and make people come in that my home may be filled. 24 For, I tell you, none of those men who were invited will taste my dinner.??

my reflections
think: Jesus does not vindicate Himself nor does He ever seek to do so in His ministry.
________________________________________________________
_________________________________________________________
God?s special verse/thought for me today________________
_________________________________________________________

T O D A Y ? S BLESSING LIST
Thank You Lord for: ____________________________________
_______________________________________________________
READ THE BIBLE IN ONE YEAR Luke 19-20
TO ACCEPT OR REJECT THE INVITATION
Do you like parables? If so, why? Because they are so nice stories? If you think so you have misunderstood what parables are. Parables want to disturb, confuse and challenge. Parables exaggerate to wake up and alert the listener. The problem with us is that we are so accustomed to parables that they don?t shock us anymore. Just look at today?s strange parable of the great banquet. Who would refuse the invitation to such a joyful and pleasant event? Who would excuse himself with all kinds of reasons if he were invited to have dinner with the President? And which host would instead invite the cripples, the blind and the lame to fill his banquet hall?
God invited us to the heavenly banquet when we were baptized. But do we prepare ourselves for this great event? Let?s have a brief look at those lame excuses. The first said he had bought a field. Business was more important than following the invitation. It happens only too often that Catholics are so immersed in this world that they have no time for the Eucharistic banquet on Sunday.
The second man had just bought oxen. How often does something new in life occupy us so much that we forget to follow God?s invitation? As beautiful a new car, a new friendship, a new hobby are, they often threaten to take up the time that should be for God. And there is the man who had married. Many young (and not so young) couples forget that nothing binds them more together than spending time together with the Lord.
The last part of the parable is the most shocking: Not those invited will enjoy the banquet but the most unlikely characters. The Jews believed they would be saved because they were the ?Chosen People.? Jesus indicates the possibility that the pagans might enter the Kingdom while they would not. Being baptized and called Christians will not guarantee us the entry into heaven, but the loving acceptance of God?s invitation. The banquet is ready; it is up to us to put aside our worries and interests for some time in order to be with the Lord. Fr. Rudy H.

REFLECTION QUESTION:
What hinders me to follow always the invitation of the Lord? Is there something or somebody hindering me to make Christ the center of my life? What can I do to be freer for the Lord?s invitation?
Lord, your standing invitation is so gracious, so generous. Why do I not appreciate it more? I always think there is something more important to do. But I realize there can never be anything more important than to follow your invitation. Lord, forgive me for ignoring your invitation so often and give me another chance so that I will be worthy and ready to be with you forever.

St. Willibrord, bishop confessor, pray for us.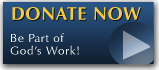 The FEAST is one of the happiest places on earth.

Click Here to find a Feast near you!
KERYGMA TV! is BACK
KERYGMA TV is on a new time slot and new channel Sundays 8 a.m. at IBC 13
Need Counseling? No Landline?
Now, you can use your mobile phone to call a friend for counseling at 09228407031. Or you may call our landlines 7266728, 7264709, 7259999 Mon-Fri 24-hrs, Sat 6am-5pm, Sun 6am-10am
BO BLOGS!
Go to Bo's Official Site and read his almost daily blog! Its not news, but thoughts and musings of Bo Sanchez. Get to know Bo in a more personal way --and find out what it means to live the life of a preacher. You get to enrich your faith as well.
DONATION
Remember to always donate your "first fruits"-not the last. Click on the "Donation" Box under the members menu - and you'll even see links to the nearest branches of the Banks where you can deposit.