READINGS for 2006-11-06
TITLES
?humbly regard others as more important than yourselves.? ? Philippians 2:3

Abigail was her friend?s wedding coordinator. During the pre-wedding rehearsals, she had a list of the whole entourage. One by one, she called out their names and instructed them to take their respective places for the processional. ?Mr. and Mrs. Reyes here. Mr. and Mrs. Sebastian please follow after them. Mr. and Mrs?.? ?Ah, excuse me,? interrupted Mr. Sebastian. ?I am Dr. Sebastian,?
During the picture-taking part, Dr. Sebastian approached Abigail and instructed her: ?Please include in your list ? the friends of Dr. Sebastian who came all the way from London.?
Jesus was the Son of God and yet He did not brag about His stature. He became just like one of us, took the form of a man yet did not sin. He set aside His glory and power. He willingly gave up His divine rights in order to obey God. He came to serve and not to be served. Jesus was secured in Himself. He need not tell the people who He really was. His works and actions spoke for Him.
We may have different titles attached to our names. But we need to go beyond these titles. Are we living up to our mission? Judith C.
REFLECTION:
Is a basurero as important to God as a lawyer?

May I take my worth from knowing how faithful I?m trying to be to your Word.
1st READING

Philippians 2:1-4

Once again we are challenged to place others before ourselves when we are following Jesus as His disciple. This is one important aspect of discipleship whereby we seek to be of service to others rather than expecting them to serve us. Service is at the heart of the Gospel message as it captures one of the essences of Jesus? life in that He came to serve and not be served. Jesus leads the way in this as if there was ever the case of someone who should have been served it was Jesus, the Son of God! However, Jesus chooses to demonstrate that there is a higher calling, a deeper reality to love, namely laying down His life in the service of all.

1 If there is any encouragement in Christ, any solace in love, any participation in the Spirit, any compassion and mercy, 2 complete my joy by being of the same mind, with the same love, united in heart, thinking one thing. 3 Do nothing out of selfishness or out of vainglory; rather, humbly regard others as more important than yourselves, 4 each looking out not for his own interests, but also for those of others.

P S A L M

Psalm 131:1, 2, 3

R: In you, O Lord, I have found my peace.

1 O LORD, my heart is not proud, nor are my eyes haughty; I busy not myself with great things, nor with things too sublime for me. (R) 2 Nay rather, I have stilled and quieted my soul like a weaned child. Like a weaned child on its mother?s lap, so is my soul within me.(R) 3 O Israel, hope in the LORD, both now and forever. (R)
G O S P E L
Luke 14:12-14

Is our generosity real? Do we give without thought of return? Or do we, at the back of our minds are we expect a little something or even a big something in return? Herein lies the truth as to the nature of our generosity. We can also gain a deeper understanding of the degree to which we have really entrusted our lives into the hands of God by analyzing the true nature of our generosity. Let us pray that we will grow in the ability to give without expectation of return and to give generously trusting that God will provide for our needs.

12 Then he said to the host who invited him, ?When you hold a lunch or a dinner, do not invite your friends or your brothers or your relatives or your wealthy neighbors, in case they may invite you back and you have repayment. 13 Rather, when you hold a banquet, invite the poor, the crippled, the lame, the blind; 14 blessed indeed will you be because of their inability to repay you. For you will be repaid at the resurrection of the righteous.?

my reflections
think: One important aspect of discipleship is seeking to be of service to others rather than expecting them to serve us.

________________________________________________________
_________________________________________________________

God?s special verse/thought for me today________________
________________________________________________________

T O D A Y ? S BLESSING LIST
Thank You Lord for: ____________________________________
_______________________________________________________
READ THE BIBLE IN ONE YEAR Luke 16-18
SELFLESS CHARITY
Whom do you invite to your birthday party? Dirty streetchildren, the unwashed and unkempt beggar who passes by every now and then, that homeless family you see often with a pushcart or the family that sleeps under a bridge. ?Oh noooo!? I hear you scream, ?they would spoil my day and the whole party! What would my other guests say?? But these are exactly the people Jesus suggests to invite. ?You should be pleased that they cannot repay you,? Jesus remarks. Wow! That?s going against the grain, isn?t it? This is against the custom and standards of ?normal? people,?di ba? And there are others you probably would not invite: an officemate who irritates you, the cross-eyed guy who lives upstairs... This leads us to check our motives: Why do I invite a certain person or give a gift to him but not to another? Often self-interest is the cause. Consciously or not, I may regard my invitation of a person or my gift to somebody as an investment. Or do I feel superior?
Are you thinking already about Christmas presents? Who is on your list? What are your criteria? Maybe Jewish rabbis give a good advice with their saying that the best way of giving is when the giver does not know to whom he is giving, and when the receiver does not know from whom he is receiving. Or, as Jesus put it: ?When you give alms, do not let your left hand know what your right is doing? (Matthew 6:3).
I know a family that decided to give Christmas gifts to the poor anonymously. A Charismatic group decided that instead of giving each other gifts, they would anonymously send a combined check to an orphanage. Another family knew about a grumpy old lady who was very lonely. (Loneliness is also a kind of poverty that needs attention.) The family began to invite the lady over for merienda, later for a dinner, for birthday parties, even on Christmas Eve. Little by little, that grumpy lady became very pleasant!
These are some examples of Christians who have understood Christ?s shocking teaching. What about you and me? Fr. Rudy H.

REFLECTION QUESTION:
What are my motives for inviting people or for giving gifts? What could I do at my next birthday party or this Christmas to put Christ?s words into action?
Lord, You have shown so many times that You love the unlovable. I am one of them. In spite of my many sins and ungratefulness You died for me on the Cross, and even though You knew that I would never be able to repay You,You continue to love me and shower me with Your gifts. This realization, triggered by today?s Gospel passage, makes me overflow with gratitude ? and shame. Help me to do to others what You do for me.

St. Leonard of Limousin, abbot confessor, pray for us.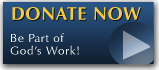 The FEAST is one of the happiest places on earth.

Click Here to find a Feast near you!
KERYGMA TV! is BACK
KERYGMA TV is on a new time slot and new channel Sundays 8 a.m. at IBC 13
Need Counseling? No Landline?
Now, you can use your mobile phone to call a friend for counseling at 09228407031. Or you may call our landlines 7266728, 7264709, 7259999 Mon-Fri 24-hrs, Sat 6am-5pm, Sun 6am-10am
BO BLOGS!
Go to Bo's Official Site and read his almost daily blog! Its not news, but thoughts and musings of Bo Sanchez. Get to know Bo in a more personal way --and find out what it means to live the life of a preacher. You get to enrich your faith as well.
DONATION
Remember to always donate your "first fruits"-not the last. Click on the "Donation" Box under the members menu - and you'll even see links to the nearest branches of the Banks where you can deposit.