READINGS for 2006-11-05
LOVING THE UNLOVABLE
?You shall love your neighbor as yourself.? ? Mark 12:31

In my thirteen years of teaching, I have cried several times not because of personal problems but because of my students?irresponsibility.
Each year, I always encounter students without regard for their studies. They seem to view school as a temporary relief from their parents? constant nagging and don?t even recognize the significance of education to their future. They only live in the present and lack foresight.
To inspire them in value education, I inject success stories of people who have struggled hard before they were able to rise up from poverty. After listening to my sharing, most of those who do not care of their academic performance have become responsible.
However, the change is not permanent. Generally, students are not able to sustain their zest; they go back to their old ways. At times, I resort to scolding or even to giving of sanctions, because I care for them. To some, I see changes, but others remain stubborn. I may not have been successful in all my attempts in making my students responsible, but I will not give up trying, for it is my way of loving my neighbors through my students, though they are not lovable. Neri C.
REFLECTION:
Do we only love those who are easy to love?

Make us as meek as a lamb and as loving as your Son, so that we too can love the unlovable for your light to shine through us.
1st READING

Deuteronomy 6:2-6

Sometimes the sentiments of the Old Testament can seem to be lacking in love. I think that this represents for us a growing shift in the Old Testament understanding of a person?s relationship with God. If we look at the ancient expressions of religion it is always a somewhat vengeful God who demands this and that from Hs followers. As God reveals Himself through the patriarchs and the prophets, this image of Himmellows more and more towards a loving God who cares for His people. In Jesus, we have the fullness of this revelation. Let us pray for the grace to accept it in all its truth.

2 so that you and your son and your grandson may fear the LORD, your God, and keep, throughout the days of your lives, all his statutes and commandments which I enjoin on you, and thus have long life. 3 Hear then, Israel, and be careful to observe them, that you may grow and prosper the more, in keeping with the promise of the LORD, the God of your fathers, to give you a land flowing with milk and honey. 4 ?Hear, O Israel! The LORD is our God, the LORD alone! 5 Therefore, you shall love the LORD, your God, with all your heart, and with all your soul, and with all your strength. 6 Take to heart these words which I enjoin on you today.?

P S A L M

Psalm 18:2-3, 3-4, 47, 51

R: I love you, Lord, my strength.

1 [2] I love you, O LORD, my strength, 2 [3] O LORD, my rock, my fortress, my deliverer. (R) My God, my rock of refuge, my shield, the horn of my salvation, my stronghold! 3 [4] Praised be the LORD, I exclaim, and I am safe from my enemies. (R) 46 [47] The LORD live! And blessed be my rock! Extolled be God my savior. 50 [51] you who gave great victories to your king and showed kindness to your anointed. (R)
2nd READING

Hebrews 7:23-28

We understand the ministry of Christ as that of a supreme high priest who offers His sacrifice, that of His own life, once for all people of all time. Though not a Levite, we consider Jesus to follow in their footsteps, bringing fulfillment to the role of priest. The present priesthood of the Church is a ministry rooted in the priesthood of Jesus and drawing from His passion and death as the sacrifice that is remembered and celebrated in the Sacraments.

23 Those priests were many because they were prevented by death from remaining in office, 24 but he, because he remains forever, has a priesthood that does not pass away. 25 Therefore, he is always able to save those who approach God through him, since he lives forever to make intercession for them. 26 It was fitting that we should have such a high priest: holy, innocent, undefiled, separated from sinners, higher than the heavens. 27 He has no need, as did the high priests, to offer sacrifice day after day, first for his own sins and then for those of the people; he did that once for all when he offered himself. 28 For the law appoints men subject to weakness to be high priests, but the word of the oath, which was taken after the law, appoints a son, who has been made perfect forever.
G O S P E L

Mark 12:28-34

Both Jesus and the scribe agree that love is at the heart of our relationship with God and others. It is love that we must strive to bring to all of our relationships, even to those whom we might consider our enemies. The only way such relationships can be reconciled is if there is love enough to overcome the differences and hurts of the past. Let us pray that God will give us the grace to take the first step in mending any broken relationships in our lives.

28 One of the scribes, when he came forward and heard them disputing and saw how well he had answered them, asked him, ?Which is the first of all the commandments?? 29 Jesus replied, ?The first is this: ?Hear, O Israel! The Lord our God is Lord alone! 30 You shall love the Lord your God with all your heart, with all your soul, with all your mind, and with all your strength.? 31 The second is this: ?You shall love your neighbor as yourself.? There is no other commandment greater than these.? 32 The scribe said to him, ?Well said, teacher. You are right in saying, ?He is One and there is no other than he.? 33 And ?to love him with all your heart, with all your understanding, with all your strength, and to love your neighbor as yourself? is worth more than all burnt offerings and sacrifices.? 34 And when Jesus saw that [he] answered with understanding, he said to him, ?You are not far from the kingdom of God.? And no one dared to ask him any more questions.
my reflections
think: It is love that we must strive to bring to all of our relationships, even to those whom we might consider our enemies.

________________________________________________________
________________________________________________________
God?s special verse/thought for me today________________
_________________________________________________________

T O D A Y ? S BLESSING LIST
Thank You Lord for: ____________________________________
______________________________________________________
READ THE BIBLE IN ONE YEAR Luke 13-15
SABBATH PAUSE
My weekly time with God
THANK YOU LIST
Things to be grateful for from the past week
________________________________________________________________
________________________________________________________________
_________________________________________________________________
SPECIAL NEEDS
Things to ask God for in the coming week
________________________________________________________________
_________________________________________________________________
________________________________________________________________
HIDDEN TREASURE
Most important word God told me this week
________________________________________________________________
_________________________________________________________________
_________________________________________________________________
GETTING TO KNOW THE SAINTS
St. Callistus
Pope and Martyr (d. 222)

?We should not do unto others what we would not that they should do unto us.? ? Motto of St. Callistus


St. Callistus traveled a great distance to reach the chair of *St. Peter. He began life as the slave of a Christian. He fled his master, following the failure of a financial enterprise with which he had been entrusted. Apprehended, he was sent to the Sardinian mines, where he languished for some years. After his release he found a position with Pope St. Zephyrinus as superintendent of a Christian cemetery on the Appian Way. Zephyrinus ordained him a deacon and made him a trusted advisor.
In 217 the pope died, and Callistus was elected to replace him. His election prompted bitter opposition from Hippolytus, a priest of Rome and a rival candidate. Hippolytus?s opposition became even more outspoken in the face of Callistus?s style of leadership. Hippolytus represented a rigorist vision of the church. He resented what he deemed the overlaxity of mercifulness of Callistus?s approach to sinners. The pope admitted murderers and adulterers back to communion after they had performed public penance. Hippolytus believed they should be permanently excommunicated. Callistus allowed priests to marry and ordained twice- and even thrice-married men to the clergy. He recognized the marriage between free women and slaves, a violation of Roman law. He welcomed converts from heretical or schismatic sects into the church. All this offended Hippolytus?s image of the church as the ark of the saints. He could not abide Callistus?s model of the church as the loving home for saints and sinners alike.
Though Hippolytus was unremitting in his attacks on the pope, Callistus never tried to silence him. He remained tolerant even when Hippolytus, believing that the church had fallen into apostasy and sin, went so far as to have himself consecrated as a rival pope.
The reign of Callistus was short ? only five years. He was apparently killed in a riot, and so is included in the list of papal martyrs.
THE ONLY COMMANDMENT
At the beginning of a course introducing my students to the Old Testament I usually ask them: What is your impression of the Old Testament and of the God it presents? Most students answer that God is strict, revengeful and bloodthirsty. These books are full of wars, of hatred and killings.
My next questions is: Did God then, change? Only few answer yes because most know that God does not change. It is not God who changed but people?s perception of God. Today?s readings make it clear that there is no conflict between the two Testaments. God was, is and always will be a God of love, a God who loves unconditionally and wants us to love him in return, and then share this love with those around us.
If the scribe would live today, he would probably have formulated his question this way: What makes me a good Catholic? I wonder what Jesus would answer him today. Would he point out going to Mass on Sunday, joining a Catholic organization or praying the Rosary regularly? All these things are good in themselves but do not make us good Catholics. Why not? We may go to Mass with a heart of stone, we may go just because it is an obligation, arrive late and leave early. We might join a Catholic organization to be praised by others but cause quarrels and even division.
Today?s Gospel draws our attention to what really matters in a Catholic?s life: All we do we do out of love of God and neighbor. To love only God is not enough. Love of God and love of neighbor must complement each other. And this love, Jesus points out, has to be a love with our whole heart, soul, mind and strength. Our love for God is the foundation of our love for neighbor. And love of neighbor is the evidence of the true love for God. He is not pleased with our prayers and signs of love if we do not show the same love to our often unlovable neighbors. Let us not forget: God is perfect; he does not need our love. Our neighbor does! Fr. Rudy H.

REFLECTION QUESTION:
How do I show my love for God? What makes it difficult to love other people? Is it my pride? What can I do concretely to improve my love of neighbor in order to show God my love?
Lord, reflecting on the only commandment you gave? love?I realize again how often I violate this commandment. It is so difficult to love unlovable people. Even lovable people I don?t love always. I can learn only from You who continues to love me in spite of my unlovableattitudes. Send me the Spirit of love to become more loving.

St. Bertilla, virgin, pray for us.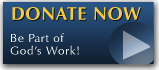 The FEAST is one of the happiest places on earth.

Click Here to find a Feast near you!
KERYGMA TV! is BACK
KERYGMA TV is on a new time slot and new channel Sundays 8 a.m. at IBC 13
Need Counseling? No Landline?
Now, you can use your mobile phone to call a friend for counseling at 09228407031. Or you may call our landlines 7266728, 7264709, 7259999 Mon-Fri 24-hrs, Sat 6am-5pm, Sun 6am-10am
BO BLOGS!
Go to Bo's Official Site and read his almost daily blog! Its not news, but thoughts and musings of Bo Sanchez. Get to know Bo in a more personal way --and find out what it means to live the life of a preacher. You get to enrich your faith as well.
DONATION
Remember to always donate your "first fruits"-not the last. Click on the "Donation" Box under the members menu - and you'll even see links to the nearest branches of the Banks where you can deposit.