READINGS for 2006-11-04
LOW PROFILE
For everyone who exalts himself will be humbled? ? Luke 14:11

There is value in keeping a low profile and being silent. It prevents embarrassment, you commit less mistakes, it gives you time to think, it makes you look intelligent (ha,ha) and it helps you learn.
According to personality tests?I am a certified sanguine-choleric. I love to get attention, be the life of the party, be hungry for recognition and work with a lot of people. I am a people person. But I also go for results and I drive it. Many times I am wrong but never in doubt. I am not a person who wants to keep a low profile.
This personality bend has its advantages and disadvantages. But somehow the Lord has allowed me to go thru a number of humbling experiences that allowed me to step back, keep a low profile, be silent and think.
My mind can only process one thought at a time. When I talk, I fail to listen and I don?t learn.
Somehow I hear Him more when sit at his feet in silence and humility. Ariel D.
REFLECTION:
Do you know when it?s time to talk and when it?s time to keep quiet?

Father, teach me the humble ways of Your Son.
1st READING

Philippians 1:18-26

Paul must love the Philippians dearly as he opens up to them a dilemma that he faces in his life. Paul is pulled between the desire to be with God in eternity and the desire to help others to achieve this goal. We see here the nobility of Paul and the sincerity with which he gives everything he has to the proclamation of the Kingdom of God. Let us pray for all missionaries in the Church that we can capture something of this fervor of Paul and turn our energies more and more to preaching the Good News to the nations.

18 As long as in every way, whether in pretense or in truth, Christ is being proclaimed? And in that I rejoice. Indeed I shall continue to rejoice, 19 for I know that this will result in deliverance for me through your prayers and support from the Spirit of Jesus Christ. 20 My eager expectation and hope is that I shall not be put to shame in any way, but that with all boldness, now as always, Christ will be magnified in my body, whether by life or by death. 21 For to me life is Christ, and death is gain. 22 If I go on living in the flesh, that means fruitful labor for me. And I do not know which I shall choose. 23 I am caught between the two. I long to depart this life and be with Christ, [for] that is far better. 24 Yet that I remain [in] the flesh is more necessary for your benefit. 25 And this I know with confidence, that I shall remain and continue in the service of all of you for your progress and joy in the faith, 26 so that your boasting in Christ Jesus may abound on account of me when I come to you again.

P S A L M

Psalm 42:2, 3, 5

R: My soul is thirsting for the living God.

1 [2] As the hind longs for the running waters, so my soul longs for you, O God. (R) 2 [3] Athirst is my soul for God, the living God. When shall I go and behold the face of God? (R) 4 [5] I went with the throng and led them in procession to the house of God, amid loud cries of joy and thanksgiving, with the multitude keeping festival. (R)
G O S P E L

Luke 14:1.7-11

Humility is one of those graces and virtues that is essential to a life of holiness. Without humility holiness is in fact impossible, as a person will tend to become so proud and arrogant that they are unable to surrender themselves to the work of the Holy Spirit. Without the Holy Spirit there is no way we can grow in holiness. The best that we can achieve on our own is a certain level of humanitarianism that is not a substitute for holiness. The specific character of Christian holiness is something that is unique and provides a powerful witness to the Gospel that has no equal.

1 On a sabbath he went to dine at the home of one of the leading Pharisees, and the people there were observing him carefully. 7 He told a parable to those who had been invited, noticing how they were choosing the places of honor at the table. 8 ?When you are invited by someone to a wedding banquet, do not recline at table in the place of honor. A more distinguished guest than you may have been invited by him, 9 and the host who invited both of you may approach you and say, ?Give your place to this man,? and then you would proceed with embarrassment to take the lowest place. 10 Rather, when you are invited, go and take the lowest place so that when the host comes to you he may say, ?My friend, move up to a higher position.? Then you will enjoy the esteem of your companions at the table. 11 For everyone who exalts himself will be humbled, but the one who humbles himself will be exalted.?

my reflections
think: Let us pray for all missionaries in the Church.
________________________________________________________
_________________________________________________________

God?s special verse/thought for me today________________
_________________________________________________________

T O D A Y ? S BLESSING LIST
Thank You Lord for: ____________________________________
_______________________________________________________
READ THE BIBLE IN ONE YEAR Luke 11-12
A LESSON IN HUMILITY
Some time ago, I had a quiet merienda with three friends in a fastfood restaurant. Then in comes a guy and joins some companions at the neighboring table. He was talking so loud and arrogantly that the whole restaurant could hear. One of my friends commented, ?That guy thinks he owns the place, acting like he is almighty God.? Wrong! A person who acts arrogant and proud is not acting like almighty God, but like the devil who wanted to be like God.
We have heard yesterday that the Pharisee observed Jesus carefully. At the same dinner, Jesus also observed them carefully. Obviously, some of them had crambled for the places of honor while Jesus had taken the lowest place. It was a lesson in humility. One of the characteristics of really great persons is humility. Humility is not weakness or cowardice. Only strong persons can be genuinely humble.How do we develop this difficult virtue of humility in order to become more Christ-like? First of all, we need to be realistic and realize three things: No matter how much, I know, it is still very little compared with all the knowledge in the world. Second, while I might have achieved something so far in life, it comes up to very little in the end. And thirdly, although I may have an important position right now, when I retire or die tomorrow, life and work will go on just the same without me.
Humility can also be learned by comparing ourselves to really great persons, to saints. But the best way to learn this virtue is to look at the Son of God: born in a dirty stable, a refugee, a carpenter working every day to earn his living. The Son of God who mingles with the sinners, the sick, the outcasts. The Son of God who takes the lowest place at the Pharisee?s banquet. The Son of God who allowed himself to be beaten and killed in the most shameful way. And at his side the Mother, immaculate, holy and pure, and yet living a simple, hidden life, suffering silently with her Son. Here we have the two greatest persons who ever lived on earth, and both are models of humility. As we said before: Only great persons can be truly humble. Fr. Rudy H.
REFLECTION QUESTION:
What makes me proud? What hinders me to be more humble? How can I practice humility in concrete situations of my life?
Lord, You humbled yourself to become one like us except sin. You lived a life in humility and service. Help me conquer the pride that so often overpowers me. Remind me to look at You, at your Cross in order to become more like You and Your beloved Mother? truly humble.
St. Charles Borromeo, bishop confessor, pray for us.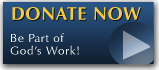 The FEAST is one of the happiest places on earth.

Click Here to find a Feast near you!
KERYGMA TV! is BACK
KERYGMA TV is on a new time slot and new channel Sundays 8 a.m. at IBC 13
Need Counseling? No Landline?
Now, you can use your mobile phone to call a friend for counseling at 09228407031. Or you may call our landlines 7266728, 7264709, 7259999 Mon-Fri 24-hrs, Sat 6am-5pm, Sun 6am-10am
BO BLOGS!
Go to Bo's Official Site and read his almost daily blog! Its not news, but thoughts and musings of Bo Sanchez. Get to know Bo in a more personal way --and find out what it means to live the life of a preacher. You get to enrich your faith as well.
DONATION
Remember to always donate your "first fruits"-not the last. Click on the "Donation" Box under the members menu - and you'll even see links to the nearest branches of the Banks where you can deposit.