READINGS for 2006-11-03
GOODNESS IN THE MIDST OF HURT
?the people there were observing Him carefully.? ? Luke 14:1

A man was passing by and he saw a monk bent towards a pond. The holy man was trying to pick up a drowning scorpion. But every time the monk?s gentle hands touched the arachnid, it stung his hand.
Despite the pain, the monk kept trying. Perplexed the man asked the monk, ?Brother, why don?t you just stop saving that forsaken creature. It keeps on hurting you!? The Holy man smiled and gently answered, ?It is the scorpion?s nature to sting and man?s nature to save.?
How often do we prevent goodness from flowing spontaneously because we are afraid to get hurt and of what others will have to say? My wife and I have agreed on this: We will help to the best of our ability. But we will also be cautious because we know that those we do help may hurt us.
While it is true that we have desires for carnal things and this a part of human nature, we also believe that as Christians, we have given a different kind of thirst. This is kind of thirst that should be obeyed: the ?hunger and thirst for righteousness.? (Matthew 5:6a). Jesus did. And He promised that if we do, we ?will be satisfied.? (Matthew 5:6b).Obet C.
REFLECTION:
Which do we obey, our godly desires, or the jeering of the crowd?

Jesus, it is in giving that we receive, in dying we are born to eternal life.
1st READING

Philippians 1:1-11

One way to ensure that our witness to the Gospel keeps growing every day is to grow in love each day. The Gospel is really all about God?s love for us and thus loving God and our neighbor is at the center of witnessing to a Gospel-based life. When we read the lives of the saints they always speak to us about the centrality and importance of making the decision to love God and our neighbor despite how we may feel at any given time. I am sure there would have been times that Paul did not feel like loving the communities he began, but nevertheless did so because he knew it was the right thing to do.

1 Paul and Timothy, slaves of Christ Jesus, to all the holy ones in Christ Jesus who are in Philippi, with the overseers and ministers: 2 grace to you and peace from God our Father and the Lord Jesus Christ. Thanksgiving 3 I give thanks to my God at every remembrance of you, 4 praying always with joy in my every prayer for all of you, 5 because of your partnership for the gospel from the first day until now. 6 I am confident of this, that the one who began a good work in you will continue to complete it until the day of Christ Jesus. 7 It is right that I should think this way about all of you, because I hold you in my heart, you who are all partners with me in grace, both in my imprisonment and in the defense and confirmation of the gospel. 8 For God is my witness, how I long for all of you with the affection of Christ Jesus. 9 And this is my prayer: that your love may increase ever more and more in knowledge and every kind of perception, 10 to discern what is of value, so that you may be pure and blameless for the day of Christ, 11 filled with the fruit of righteousness that comes through Jesus Christ for the glory and praise of God.

P S A L M

Psalm 111:1-2, 3-4, 5-6

R: How great are the works of the Lord!

1 I will give thanks to the LORD with all my heart in the company and assembly of the just. 2 Great are the works of the LORD, exquisite in all their delights. (R) 3 Majesty and glory are his work, and his justice endures forever. 4 He has won renown for his wondrous deeds; gracious and merciful is the LORD. (R) 5 He has given food to those who fear him; he will forever be mindful of his covenant. 6 He has made known to his people the power of his works, giving them the inheritance of the nations. (R)
G O S P E L

Luke 14:1-6

Jesus was not afraid to take the argument to His detractors and put them on the spot. Here He confronts a leading Pharisee with a question about the legitimacy of performing a good deed on the Sabbath. When put in the terms that Jesus puts it, there is no way out except to accept that the law of love is greater than the command to refrain from work on the Sabbath. This is even more evident when we consider that the law was designed to keep the Sabbath free of onerous work directed to the making of money and to encourage reflection and activities that will help us grow in our faith on that day.

1 On a sabbath he went to dine at the home of one of the leading Pharisees, and the people there were observing him carefully. 2 In front of him there was a man suffering from dropsy. 3 Jesus spoke to the scholars of the law and Pharisees in reply, asking, ?Is it lawful to cure on the sabbath or not?? 4 But they kept silent; so he took the man and, after he had healed him, dismissed him. 5 Then he said to them, ?Who among you, if your son or ox falls into a cistern, would not immediately pull him out on the sabbath day?? 6 But they were unable to answer his question.

my reflections
think: One way to ensure that our witness to the Gospel keeps growing every day is to grow in love each day.
________________________________________________________
_________________________________________________________
God?s special verse/thought for me today________________
_________________________________________________________

T O D A Y ? S BLESSING LIST
Thank You Lord for: ____________________________________
_______________________________________________________
READ THE BIBLE IN ONE YEAR Luke 9-10
LOVE IN SPITE OF OBSTACLES
Would you accept an invitation even if you know that the host plans to trap and embarrass you? I would not. But Jesus did. He never avoided meeting people, friend or foe, always hoping that he might be able to do something good for them. He never abandoned hope in people.
The situation in the house of the Pharisee was poisoned: ?They observed him carefully,? St. Luke remarks. They might have even planted the man with dropsy to see if Jesus would violate the Law while being their guest.
Their main problem was lack of a sense of proportion. They would follow endless petty rules and regulations and yet counted it as a sin to heal a sick brother. The Jewish Law allowed one to help an animal that fell into an open well but prohibited healing a person in need. It was work, and work was prohibited on the Sabbath. Lack of proportion, indeed.
What disturbs human relationships are often trifles. What destroys peace, harmony and even friendships are often little things to which one who is, in his senses, would give no importance at all. But these little things, this clinging to small regulations ? often out of pride or to a misunderstood word or gesture ? can blow up.
Jesus knew He would be criticized and even persecuted by the Pharisees. He did not care. Love always came first with Jesus. Is it the same for us? Jesus had made it clear how important it is to be truly humble in order to practice charity. Our pride is frequently the main obstacle to love.
The father of today?s saint, Martin de Porres, was a proud man. He would not allow his son to enter the Dominican Order as a lay brother. He thought it too lowly a position for his son. But Martin had realized the call from God and that as a religious brother he could do so much for the sick. For him to love a sick brother was more important than the pride of his father. And so he spent most of his life as infirmarian in the Priory. Soon the sick and the poor began to see Jesus, the Divine Physician, in this humble brother who did not care what his family said about his way of life ? as Jesus did not care what the Pharisees at the dinner table would think and say. Fr. Rudy H.
REFLECTION QUESTION:
Do I allow small things grow out of proportion in my life? What is most important when I make a decision: a regulation or the good of a suffering person?

Lord, give me a sense of proportion. Help me not to focus on small things and so forget Your all-embracing love, which I am supposed to practice and make visible in this world. Make my heart wide as Yours and able to reach out to those who suffer. Help to conquer my pride and make me humble like Jesus, like St. Martin de Porres.

St. Martin De Porres, confessor, pray for us.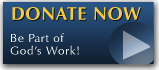 The FEAST is one of the happiest places on earth.

Click Here to find a Feast near you!
KERYGMA TV! is BACK
KERYGMA TV is on a new time slot and new channel Sundays 8 a.m. at IBC 13
Need Counseling? No Landline?
Now, you can use your mobile phone to call a friend for counseling at 09228407031. Or you may call our landlines 7266728, 7264709, 7259999 Mon-Fri 24-hrs, Sat 6am-5pm, Sun 6am-10am
BO BLOGS!
Go to Bo's Official Site and read his almost daily blog! Its not news, but thoughts and musings of Bo Sanchez. Get to know Bo in a more personal way --and find out what it means to live the life of a preacher. You get to enrich your faith as well.
DONATION
Remember to always donate your "first fruits"-not the last. Click on the "Donation" Box under the members menu - and you'll even see links to the nearest branches of the Banks where you can deposit.