READINGS for 2006-11-02
Feast of All the Faithful Departed (All Soul?s Day)
DEMISTIFYING DEATH
He will destroy death forever. The Lord God will wipe away the tears from all faces. ? Isaiah 25:8

I once had a vivid dream I?ve never forgotten. I was riding in a car, sitting in the front passenger seat. Suddenly, the vehicle got into a collision. In slow motion, my head whiplashed onto the dashboard. But what surprised me was the next scene.
At the moment of the fatal impact, my body slumped on the dashboard but my spirit continued the motion from the whiplash and recovered. I had crossed the threshold to the next life seamlessly.
I woke up from that dream and realized that I had been given a preview of what happens when a person dies. Life doesn?t cease; it continues on but just takes another form.
That dream helped remove from me the fears and uncertainties that surrounded death. As we celebrate All Souls? Day, let?s remember our faithful departed with thanksgiving and joy. Yes, we grieve for our loss. But we also rest in the assurance that they are well and free in a new world we have yet to reach. Rissa S.

REFLECTION:
Jesus told her, ?I am the resurrection and the life; whoever believes in me, even if he dies, will live, and everyone who lives and believes in me will never die.? (John 11:25-26)

Jesus, help me to live each day as if it were my last.
1st READING

Isaiah 25:6-9

This prophecy of Isaiah promises the eventual destruction of death. As we know, this occurred at the resurrection of Jesus when God demonstrated unequivocally that He had power of death. It therefore makes an enormous amount of sense to align our lives with God?s plan while we have the chance to do so. None of us knows when we will be called to judgment and our time to do this will be over. It is only through faith in Christ that we will gain peace in our minds and souls regarding passing through death to eternal life.

6 On this mountain the LORD of hosts will provide for all peoples a feast of rich food and choice wines, juicy, rich food and pure, choice wines. 7 On this mountain he will destroy the veil that veils all peoples, the web that is woven over all nations; 8 he will destroy death forever. The Lord GOD will wipe away the tears from all faces; the reproach of his people he will remove from the whole earth; for the LORD has spoken. 9 On that day it will be said ?Behold our God, to whom we looked to save us! This is the LORD for whom we looked; let us rejoice and be glad that he has saved us!?

P S A L M

Psalm 23:1-3, 3-4, 5, 6

R: The Lord is my shepherd; there is nothing I shall want.

1 The LORD is my shepherd; I shall not want. 2 In verdant pastures he gives me repose; beside restful waters he leads me; 3 he refreshes my soul. (R) He guides me in right paths for his name?s sake. 4 Even though I walk in the dark valley I fear no evil; for you are at my side with your rod and your staff that give me courage. (R) 5 You spread the table before me in the sight of my foes; you anoint my head with oil; my cup overflows. (R) 6 Only goodness and kindness follow me all the days of my life; and I shall dwell in the house of the LORD for years to come. (R)
2nd READING

Romans 5:5-11

We do not hear a lot about the nature of Christian hope. It is one of the theological virtues (the others being faith and love). Here Paul tells us that it is hope that brings us the assurance of all that God has promised us. It is our hope in the Lord that will ensure that we will not be disappointed in the end, as we know that He is faithful to His word. Christian hope is based on the fact that God has already completed the work of our salvation ? He raised Jesus from the dead ? and all that remains is that this work be brought to fruition in each of our lives. Let us pray that God will not delay in doing this for us.

5 And hope does not disappoint, because the love of God has been poured out into our hearts through the holy Spirit that has been given to us. 6 For Christ, while we were still helpless, yet died at the appointed time for the ungodly. 7 Indeed, only with difficulty does one die for a just person, though perhaps for a good person one might even find courage to die. 8 But God proves his love for us in that while we were still sinners Christ died for us. 9 How much more then, since we are now justified by his blood, will we be saved through him from the wrath. 10 Indeed, if, while we were enemies, we were reconciled to God through the death of his Son, how much more, once reconciled, will we be saved by his life. 11 Not only that, but we also boast of God through our Lord Jesus Christ, through whom we have now received reconciliation.
G O S P E L

Mark 15:33-39; 16:1-6

The tearing in two of the veil in the Temple symbolically represents the tearing down of all barriers that exist between humanity and God. This veil cordoned off the Holy of Holies, where God?s presence resided, and the court of the Temple where the people gathered. The resurrection of Jesus completes the work of salvation in that it represents a new ability to and reality of our relationship with God. Let us pray that we will live to the full this new relationship that God is offering us.

33 At noon darkness came over the whole land until three in the afternoon. 34 And at three o?clock Jesus cried out in a loud voice, ?Eloi, Eloi, lema sabachthani?? which is translated, ?My God, my God, why have you forsaken me?? 35 Some of the bystanders who heard it said, ?Look, he is calling Elijah.? 36 One of them ran, soaked a sponge with wine, put it on a reed, and gave it to him to drink, saying, ?Wait, let us see if Elijah comes to take him down.? 37 Jesus gave a loud cry and breathed his last. 38 The veil of the sanctuary was torn in two from top to bottom. 39 When the centurion who stood facing him saw how he breathed his last he said, ?Truly this man was the Son of God!? 16: 1 When the sabbath was over, Mary Magdalene, Mary, the mother of James, and Salome bought spices so that they might go and anoint him. 2 Very early when the sun had risen, on the first day of the week, they came to the tomb. 3 They were saying to one another, ?Who will roll back the stone for us from the entrance to the tomb?? 4 When they looked up, they saw that the stone had been rolled back; it was very large. 5 On entering the tomb they saw a young man sitting on the right side, clothed in a white robe, and they were utterly amazed. 6 He said to them, ?Do not be amazed! You seek Jesus of Nazareth, the crucified. He has been raised; he is not here. Behold the place where they laid him.?

my reflections
think: Christian hope is based on the fact that God has already completed the work of our salvation ? He raised Jesus from the dead ? and all that remains is that this work be brought to fruition in each of our lives.

________________________________________________________
_________________________________________________________
God?s special verse/thought for me today________________
________________________________________________________

T O D A Y ? S BLESSING LIST
Thank You Lord for: ____________________________________
_______________________________________________________
READ THE BIBLE IN ONE YEAR Luke 8
PURGATORY ? A TORTURE CHAMBER?
?If he [Judas Maccabeus] were not expecting the fallen to rise again, it would have been useless and foolish to pray for them in death? Thus he made atonement for the dead that they might be freed from? sin? (2 Maccabees 12:44.46). This is the Old Testament biblical basis for our praying for the dead and for the feast we celebrate today.
When I asked my students how they envisioned Purgatory, I was surprised to hear how they began to describe a cosmic concentration camp, a torture chamber with fire and flames, full of shrieks and groans of tortured, lonely souls. These details are not inspired by the Holy Spirit.
St. Catherine of Genoa says in her ?Treatise on Purgatory,? ?I believe no happiness can be found worthy to be compared with that of a soul in Purgatory? and day by day this happiness grows as God flows into these souls more and more, as the hindrance to his entrance is consumed. Sin?s rust is the hindrance, and the fire burns the rust away, so that more and more of the soul opens itself up to the divine inflowing? As the rust lessens and the soul is opened up, happiness grows??
St. Augustine taught that there is no real fire but that fire is a symbol for purification: ?Many faithful have to undergo a purifying suffering by being subjected to a symbolic or metaphorical fire, probably at the moment of death.?
Purgatory, the Church teaches, is not a torture chamber but a process of purification and maturation. The souls undergoing this process are assured of heaven. Therefore we call them ?holy souls in Purgatory.? The Council of Trent taught that the souls there are ?helped by the prayers of the faithful and especially by the acceptable sacrifice of the altar.? But the 16th century Council also prohibits a certain set of Masses or prayers that would guarantee the entrance of a soul into heaven. This is not ours to decide but only God.
On this day we offer together with the whole Church prayers and Masses for the departed souls to help them in their purification process. May we not pray only once a year but every day. And when our time of maturation and purification comes, the souls, now with the Lord in heaven, will help us to join them soon in eternal happiness. Fr. Rudy H.
REFLECTION QUESTION:
Do I remember my departed brothers and sisters regularly and pray for them? Who among the dead I know might need more prayers?

Lord, in your kindness and love, have mercy on the souls of our departed brothers and sisters. Help especially those for whom nobody prays, for them to be soon with You forever.

Holy Angels, pray for the poor souls in purgatory.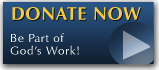 The FEAST is one of the happiest places on earth.

Click Here to find a Feast near you!
KERYGMA TV! is BACK
KERYGMA TV is on a new time slot and new channel Sundays 8 a.m. at IBC 13
Need Counseling? No Landline?
Now, you can use your mobile phone to call a friend for counseling at 09228407031. Or you may call our landlines 7266728, 7264709, 7259999 Mon-Fri 24-hrs, Sat 6am-5pm, Sun 6am-10am
BO BLOGS!
Go to Bo's Official Site and read his almost daily blog! Its not news, but thoughts and musings of Bo Sanchez. Get to know Bo in a more personal way --and find out what it means to live the life of a preacher. You get to enrich your faith as well.
DONATION
Remember to always donate your "first fruits"-not the last. Click on the "Donation" Box under the members menu - and you'll even see links to the nearest branches of the Banks where you can deposit.