READINGS for 2006-10-31
PROCESS
?until the whole batch of dough was leavened. ? Luke 13:21

My wife and I have had the privilege of working with farmers. We found out one thing: the planting is in a different season than the reaping.
This truth is also true at work? I didn?t get to be manager overnight. It took years of learning, making mistakes, working and growing.
It was true in school: it took years and years to finally pass my tests and graduate.
We were miserable in our business for more than two years before we got going? A growth process inside out had to take place.
More so is it true in our walk with the Lord and life in His Kingdom. The ?new man? emerges a day at a time. Having problems with anger? I deal with it. Stress? I learn to cope. Lust? I avoid occasions. Do I fall? Yes but I bounce back. I learn from my mistakes. My part is to persevere it is God?s grace to make it grow.
Anything of value in life is a process? including my Christian life. Ariel D.
REFLECTION:
What processes must you undergo today to become what God has meant for you to be?

Teach me patience, Lord, with myself? that I may finish my walk on earth as a fullgrown mustard tree and a huge mound of dough.
1st READING

Ephesians 5:21-33

Each couple has to work out what mutual submission means for them. The Scriptures are not absolutely prescriptive on this matter. The key phrase in this text is the opening one which exhorts mutual submission ? giving way to one another in Christ. For me, this indicates that the relationship between husband and wife is one where there are times when one or the other partner will ?be in charge? but always with the idea that the welfare of the marriage and family is of primary importance. To love one another will necessarily mean a readiness to both give
and take in the relationship.

21 Be subordinate to one another out of reverence for Christ. 22 Wives should be subordinate to their husbands as to the Lord. 23 For the husband is head of his wife just as Christ is head of the church, he himself the savior of the body. 24 As the church is subordinate to Christ, so wives should be subordinate to their husbands in everything. 25 Husbands, love your wives, even as Christ loved the church and handed himself over for her 26 to sanctify her, cleansing her by the bath of water with the word, 27 that he might present to himself the church in splendor, without spot or wrinkle or any such thing, that she might be holy and without blemish. 28 So [also] husbands should love their wives as their own bodies. He who loves his wife loves himself. 29 For no one hates his own flesh but rather nourishes and cherishes it, even as Christ does the church, 30 because we are members of his body. 31 ?For this reason a man shall leave [his] father and [his] mother and be joined to his wife, and the two shall become one flesh.? 32 This is a great mystery, but I speak in reference to Christ and the church. 33 In any case, each one of you should love his wife as himself, and the wife should respect her husband.

P S A L M

Psalm 128:1-2, 3, 4-5

R: Blessed are those who fear the Lord.

1 Blessed are you who fear the LORD, who walk in his ways! 2 For you shall eat the fruit of your handiwork; happy shall you be, and favored. (R) 3 Your wife shall be like a fruitful vine in the recesses of your home; your children like olive plants around your table. (R) 4 Behold, thus is the man blessed who fears the LORD. 5 The LORD bless you from Zion may you see the prosperity of Jerusalem all the days of your life. (R)
G O S P E L

Luke 13:18-21

Christianity is not just an adjunct to our secular lives. That is, our faith cannot be compartmentalized in terms of this part of the week is for God and the rest is for the world. Our faith in Jesus must permeate every aspect of our lives. In fact, our faith should be the guiding principle behind all that we do! It is our faith in Christ that gives us the right perspective upon what it means to be truly human. If we exclude Jesus from any aspect of our lives we do so at the peril of sin entering in and taking control! I do not want this to happen in my life, do you?

18 Then he said, ?What is the kingdom of God like? To what can I compare it? 19 It is like a mustard seed that a person took and planted in the garden. When it was fully grown, it became a large bush and ?the birds of the sky dwelt in its branches.?? 20 Again he said, ?To what shall I compare the kingdom of God? 21 It is like yeast that a woman took and mixed in with three measures of wheat flour until the whole batch of dough was leavened.?

my reflections
think: To love one another will necessarily mean a readiness to both give and take in the relationship.

________________________________________________________
_________________________________________________________
God?s special verse/thought for me today________________
________________________________________________________

T O D A Y ? S BLESSING LIST
Thank You Lord for: ____________________________________
_______________________________________________________
READ THE BIBLE IN ONE YEAR Luke 4-5
SMALL BUT TERRIBLE
We have today two ?snapshots? of the reign of God: the mustard seed and the leaven (or yeast). We can make a contrast between the insignificant beginnings of Jesus on one hand, and the stupendous expansion of the Kingdom throughout the world on the other. But, this doesn?t mean the use of ?bulldozer? methods to undermine the traditional structures of the Church, or also showy manifestations to preserve a safe status quo and thus strengthen the foundations of the Kingdom in this world. As Herman Hendrickx notes in his commentary to our Gospel passage: ?Today, the ?mustard seed? of the kingdom of God is found not so much in pompous functions and institutions as in true basic Christian communities.?
One such basic Christian community is surely the family (see the First Reading). Together with the family are many others: prayer groups, Bible study groups, Basic Ecclesial Communities, renewal movements, covenant communities, transparochial groups and so on.
Similarly, we also see humble individuals who, with the grace of God, accomplished marvelous feats of the spirit. Sanctity is one such feat, in the case for instance of young people ( in spite of ? or is it because of? ? their youth): Maria Goretti, Stanislaus Kostka, Dominic Savio, John Berchmans and Therese of Lisieux to name but a few. Or, there are also vast movements and charitable works spread throughout the world, tracing their roots to very humble beginnings: those of Blessed Teresa of Calcutta, of Jean Vanier (L?Arche), and of Fr?re Roger Schulz (Taiz?) all come to mind.
All these are like both the mustard seed and the leaven of the Gospel, doing a lot of marvelous things in our Church at present ? in spite of their small numbers. And indeed just like the mustard seed and the leaven, there is a smallness, a kind of hidden character in their activity. For the Kingdom of God really grows more especially by means of works that are hidden and quiet (?subversive? as it were).
Small, hidden, quiet ? but at the same time expanding, powerful and effective: such is indeed the reign of God. Fr. Martin M.

REFLECTION QUESTION:
Am I good witness to the reign of God?

May my life reflect only Your goodness, Lord.
St. Alphonsus Rodriguez, confessor, pray for us.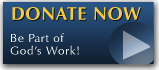 The FEAST is one of the happiest places on earth.

Click Here to find a Feast near you!
KERYGMA TV! is BACK
KERYGMA TV is on a new time slot and new channel Sundays 8 a.m. at IBC 13
Need Counseling? No Landline?
Now, you can use your mobile phone to call a friend for counseling at 09228407031. Or you may call our landlines 7266728, 7264709, 7259999 Mon-Fri 24-hrs, Sat 6am-5pm, Sun 6am-10am
BO BLOGS!
Go to Bo's Official Site and read his almost daily blog! Its not news, but thoughts and musings of Bo Sanchez. Get to know Bo in a more personal way --and find out what it means to live the life of a preacher. You get to enrich your faith as well.
DONATION
Remember to always donate your "first fruits"-not the last. Click on the "Donation" Box under the members menu - and you'll even see links to the nearest branches of the Banks where you can deposit.