READINGS for 2006-10-29
ASK FROM THE HEART
?What do you want me to do for you?? Jesus asked him. ? Mark 10:51

That sounds funny! Jesus, the Savior asking Bartimaeus what he wanted from Him? Isn?t it that Jesus already knows that?
I remember when I was younger. My dad (who I didn?t know at that time was Santa Clause) would ask me what gift I wanted for Christmas. Not that he didn?t know what I wanted, he?d hear me wish for a Cabbage Patch doll almost every day. He would even see me pretend I was a mommy carrying a baby (which were only pillow cases shaped like an infant).
But even if he knew what I wanted, he?d still ask me what it is. He made me even write it down in a form of a letter. I think that was his way of communicating with me and making sure that what he?ll get me (from the North Pole J) is what I really wanted.
?ASK and you shall receive, Seek and you shall find, Knock and the door will be opened unto you.? Our Father wants us to ASK. He wants to converse with us. He wants to hear us say what we need. Just like a human father, that?s how He builds relationship with us.
And if He thinks it is for our good, then we shall receive. Mara R.
REFLECTION:
Are you open with your Father? How often do you converse with Him?

Teach me to be more open to you, my Daddy.

1st READING

Jeremiah 31:7-9

Jeremiah proclaims the truth that God will bring a remnant of faithful Israel back from the exile in Assyria. This is cause for rejoicing! Just as a father welcomes back a son who has been lost, the Lord is gathering the people of Israel from exile and leading them back home. When we are lost in the exile of sin, we too should look for the Father who forgives our iniquities. He will never be too far away that we cannot turn back to Him. Let us pray for the grace to leave our sin behind and return to the Lord.

7 For thus says the LORD: Shout with joy for Jacob, exult at the head of the nations; proclaim your praise and say: The LORD has delivered his people, the remnant of Israel. 8 Behold, I will bring them back from the land of the north; I will gather them from the ends of the world, with the blind and the lame in their midst, the mothers and those with child; they shall return as an immense throng. 9 They departed in tears, but I will console them and guide them; I will lead them to brooks of water, on a level road, so that none shall stumble. For I am a father to Israel, Ephraim is my first-born.
P S A L M

Psalm 126:1-2, 2-3, 4-5, 6

R: The Lord has done great things for us; we are filled with joy.

1 When the LORD brought back the captives of Zion, we were like men dreaming. 2 Then our mouth was filled with laughter, and our tongue with rejoicing. (R) Then they said among the nations, ?The LORD has done great things for them.? 3 The LORD has done great things for us; we are glad indeed. (R) 4 Restore our fortunes, O LORD, like the torrents in the southern desert. 5 Those who sow in tears shall reap rejoicing. (R) 6 Although they go forth weeping, carrying the seed to be sown, they shall come back rejoicing, carrying their sheaves. (R)
2nd READING

Hebrews 5:1-6

Like salvation, glory and honor are gifts bestowed upon us by others and most importantly by God! We cannot earn our salvation through good works. Similarly, if we seek recognition in the Kingdom of God, it is something that will come only through our response to the grace of God at work in our lives. This means that everything we have that is good is ultimately reliant upon God?s love and good will towards us. Let us pray that we will use well the gifts and graces that God has given us, particularly those that are directed towards the benefit of others.

1 Every high priest is taken from among men and made their representative before God, to offer gifts and sacrifices for sins. 2 He is able to deal patiently with the ignorant and erring, for he himself is beset byweakness 3 and so, for this reason, must make sin offerings for himself as well as for the people. 4 No one takes this honor upon himself but only when called by God, just as Aaron was. 5 In the same way, it was not Christ who glorified himself in becoming high priest, but rather the one who said to him: ?You are my son; this day I have begotten you?; 6 just as he says in another place: ?You are a priest forever according to the order of Melchizedek.?
G O S P E L

Mark 10:46-52

The action of God?s grace in our lives ought to be followed by our response to that grace. Here we read about a blind man healed by Jesus and, on receiving his sight through a miracle that Jesus works, the once blind man immediately follows Him along the road. There is no destination mentioned. It is enough for this man to go wherever Jesus goes as He recognizes that just to be with Him is a great place to be! Let us seek to follow Jesus wherever He might lead us. Even when we are unsure of the immediate destination, we can be sure that Jesus will lead us along the path of eternal life.

46 They came to Jericho. And as he was leaving Jericho with his disciples and a sizable crowd, Bartimaeus, a blind man, the son of Timaeus, sat by the roadside begging. 47 On hearing that it was Jesus of Nazareth, he began to cry out and say, ?Jesus, son of David, have pity on me.? 48 And many rebuked him, telling him to be silent. But he kept calling out all the more, ?Son of David, have pity on me.? 49 Jesus stopped and said, ?Call him.? So they called the blind man, saying to him, ?Take courage; get up, he is calling you.? 50 He threw aside his cloak, sprang up, and came to Jesus. 51 Jesus said to him in reply, ?What do you want me to do for you?? The blind man replied to him, ?Master, I want to see.? 52 Jesus told him, ?Go your way; your faith has saved you.? Immediately he received his sight and followed him on the way.

my reflections
think: When we are lost in the exile of sin, we too should look for the Father who forgives our iniquities. He will never be too far away.
________________________________________________________
_________________________________________________________
God?s special verse/thought for me today________________
________________________________________________________

T O D A Y ? S BLESSING LIST
Thank You Lord for: ____________________________________
_______________________________________________________
READ THE BIBLE IN ONE YEAR Luke 1
SABBATH PAUSE
My weekly time with God
THANK YOU LIST
Things to be grateful for from the past week
________________________________________________________________
________________________________________________________________
_________________________________________________________________
SPECIAL NEEDS
Things to ask God for in the coming week
________________________________________________________________
_________________________________________________________________
________________________________________________________________
HIDDEN TREASURE
Most important word God told me this week
________________________________________________________________
_________________________________________________________________
_________________________________________________________________
GETTING TO KNOW THE SAINTS
St. Peter Claver
Missioner to Slaves (1581 - 1654)

?Deeds come first, then the words.?
Peter Claver was a Spanish Jesuit who was sent to Cartagena (now in Colombia) in 1610. Cartagena was then a great port of entry for African slaves. Ten thousand arrived every year to work in the mines (work considered too onerous for the native Indians). The conditions of their journey in this ?middle passage? were unspeakably atrocious. The slaves were packed in dark holds like cordwood, chained together, lying in their own filth, fed no more than was sufficient to keep them alive. Perhaps a third of all those who embarked from Africa failed to survive the journey. To the wretched souls who remained Peter Claver devoted his life.
With news of the arrival of each fresh slave ship, Claver would make his way to the dock and talk his way past the captain to gain access to the ?cargo.? There he would move among the dazed and half-dead Africans, treating their wounds and distributing food and drink. With the help of interpreters and pictures, he would also try to communicate something of the principles of Christianity. How this was received is difficult to imagine, given that Christianity was ostensibly the religion of the slave masters. Nevertheless, Claver tried to instill in the slaves a sense of their human dignity and their preciousness in the eyes of God. This in itself represented a subtle subversion of the principles of the slave trade. Claver often confronted angry opposition from business and civil authorities who suspected that his ministry was undermining their lucrative commerce. Claver was tireless in his efforts. It is reported that during a career of forty years, he baptized over three hundred thousand slaves. He tried as best he could to follow them to the mines and the plantations, where he continued to intercede for them and to look after their material and spiritual welfare. At one point he called himself ?the slave of the Negroes forever.?
In 1650 Claver was struck by an outbreak of plague. He survived, but was left physically helpless. He remained in his cell, virtually alone and in a shocking state of neglect. He died on September 8, 1654. The city and the church, which had treated him with reserve (if not disdain), now competed to honor his memory. He was canonized by Pope Leo XIII in 1888. His feast is celebrated on September 9.
JESUS? ?PACKAGE DEAL?
The American poet Henry Wadsworth Longfellow (1807-1882) wrote a poem entitled ?Blind Bartimaeus.? The last stanza of this poem goes: ?Ye that have eyes, yet cannot see, / In darkness and in misery, / Recall those mighty Voices Three, / ?Jesus, have mercy now on me! / Fear not, arise, and go in peace! / Thy faith from blindness gives release!??
?Those mighty Voices Three? refers, of course, to: 1) Bartimaeus? plea to our Lord for mercy; 2) the assurance from the disciples of Jesus; and 3) Jesus? statement to Bartimaeus, a statement of healing and liberation. But actually, in the context of the poem excerpt above, it is something addressed to the reader. The verses serve as a reminder of the three movements, as it were, the three parties involved.
In the first place is the individual?s near-anguished plea, a cry for help, a humble acknowledgement of one?s incapacity and a throwing of one?s self to the mercy of God. Secondly, it is by no means an individual endeavor. There is, in fact, a role played by other people. Be they our family, friends or colleagues, they too can be instruments of God?s grace and mercy for us. And lastly, there is no other than Jesus and his interventions in our lives, for the sake of our healing and strength. The interplay of all these three leads to a marvelous result: not just the healing of Bartimaeus but his extraordinary empowerment and transformation as well. The beggar is now a follower of Jesus. Notice that our Lord ordered him, ?Be on your way!? But Bartimaeus didn?t exactly fulfill what the Lord commanded; he didn?t just go on his way. Instead ? and better still ? he followed Jesus up the road to Jerusalem.
As Longfellow wrote, we now for our part may have eyes and yet we cannot see. We need the faith and audacity and generosity which Bartimaeus exemplified. We need not be cowered by opposing voices and opinions. God in fact has far more in store for us, more indeed than just a miracle. He is also calling us to follow him. And the beauty of it is that it?s all a ?package deal? from God: with the call comes the healing and the empowerment as well. Fr. Martin M.

REFLECTION QUESTION:
How much faith, audacity and generosity do I possess?

Grant me courage, Lord, to stand up for you.
St. Narcissus, bishop confessor, pray for us.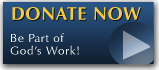 The FEAST is one of the happiest places on earth.

Click Here to find a Feast near you!
KERYGMA TV! is BACK
KERYGMA TV is on a new time slot and new channel Sundays 8 a.m. at IBC 13
Need Counseling? No Landline?
Now, you can use your mobile phone to call a friend for counseling at 09228407031. Or you may call our landlines 7266728, 7264709, 7259999 Mon-Fri 24-hrs, Sat 6am-5pm, Sun 6am-10am
BO BLOGS!
Go to Bo's Official Site and read his almost daily blog! Its not news, but thoughts and musings of Bo Sanchez. Get to know Bo in a more personal way --and find out what it means to live the life of a preacher. You get to enrich your faith as well.
DONATION
Remember to always donate your "first fruits"-not the last. Click on the "Donation" Box under the members menu - and you'll even see links to the nearest branches of the Banks where you can deposit.