READINGS for 2006-10-27
LIFE IS MUSIC, MUSIC IS MY LIFE
?Be always humble, gentle and patient. Show your love by being tolerant with one another.? ? Ephesians 4:2

It was 1998 the year when I first attended the feast. I was awed and inspired by the way the music ministry played. I told myself I wanted to play with them too, someday. Today, I now play for the feast, and it?s a dream come true for me. But, little did I know that it?s not that easy to be a musician for God.
Being part of the music ministry is not just plain performing.
It?s worship.
Be always humble?whenever pride moves in me, He gives me humbling experiences (like making mistakes when playing).
Gentle, patient?during practices, I learned to be patient in learning each song.
Bear with one another with love?we are a team. We help each other out, in singing, in playing, in accepting and giving corrections and suggestions.
Now, with each new song, I receive a new challenge, new learning, new blessing and a new way to worship my God. Indeed, God makes me a better person each time I step out and serve Him.
He not only uses my talent, He molds my character. Carlo N.
REFLECTION:
In what ways is God calling you to be humble, gentle and patient?

Continuously mold my character, Lord. Make me more humble, gentle and patient each day.
1st READING

Ephesians 4:1-6

Each of us should do our best to live according to the vocation that God has given us. No one else can live the life that we have been given by God. So if we fail to live it for whatever reason, there is something that is forever lost in our failure. Paul exhorts us to be charitable, selfless, gentle and patient. In this way we will contribute to greater peace and unity in our communities and further the work of the Gospel of love. Let us seek to do all that we can to grow in the unity of the Spirit by being faithful to our call and helping others to do the same.

1 I, then, a prisoner for the Lord, urge you to live in a manner worthy of the call you have received, 2 with all humility and gentleness, with patience, bearing with one another through love, 3 striving to preserve the unity of the spirit through the bond of peace: 4 one body and one Spirit, as you were also called to the one hope of your call; 5 one Lord, one faith, one baptism; 6 one God and Father of all, who is over all and through all and in all.
P S A L M
Psalm 24:1-2, 3-4, 5-6

R: Lord, this is the people that longs to see your face.

1 The LORD?s are the earth and its fullness; the world and those who dwell in it. 2 For he founded it upon the seas and established it upon the rivers. (R) 3 Who can ascend the mountain of the LORD? Or who may stand in his holy place? 4 He whose hands are sinless, whose heart is clean, who desires not what is vain. (R) 5 He shall receive a blessing from the LORD, a reward from God his savior. 6 Such is the race that seeks for him, that seeks the face of the God of Jacob. (R)

G O S P E L

Luke 12:54-59

It is quite clear that the signs of our times are far from holy. Our world is caught up in an awful amount of terrorist-style violence and hatred. There is a seemingly overwhelming spirit of secularism and materialism that is sweeping the globe and drawing all nations into its orbit. Yet this does not mean that we should fall into despair. Rather we should place more trust and more hope in the promises of the Gospel and continue to witness to life in Christ and according to the truth with a greater resolution and commitment than before. The Holy Spirit can and will work miracles to bring the world to its knees and have faith. Let us pray that this day will come sooner rather than later.

54 He also said to the crowds, ?When you see a cloud rising in the west you say immediately that it is going to rain ? and so it does; 55 and when you notice that the wind is blowing from the south you say that it is going to be hot ? and so it is. 56 You hypocrites! You know how to interpret the appearance of the earth and the sky; why do you not know how to interpret the present time? 57 ?Why do you not judge for yourselves what is right? 58 If you are to go with your opponent before a magistrate, make an effort to settle the matter on the way; otherwise your opponent will turn you over to the judge, and the judge hand you over to the constable, and the constable throw you into prison. 59 I say to you, you will not be released until you have paid the last penny.?

my reflections
think: No one else can live the life that we have been given by God. So if we fail to live it, there is something that is forever lost in our failure.
_______________________________________________________
_________________________________________________________
God?s special verse/thought for me today________________
_________________________________________________________

T O D A Y ? S BLESSING LIST
Thank You Lord for: ____________________________________
_______________________________________________________
READ THE BIBLE IN ONE YEAR Mark 12-13
WAKE-UP CALL!
Popular homilist and writer Mark Link has a simple illustration to explain the Lord?s insistent message to the crowds in today?s Gospel reading. In his Illustrated Daily Homilies, he writes, ?Imagine a woman who is home all by herself at night. Suddenly the smoke alarm goes off. To keep the noise from disturbing her sleep, she buries her head under the pillow.?
Similar indeed was the behavior of Jesus? contemporaries, in their failure to rightly decipher the signs of God?s Kingdom on earth. Such signs were everywhere, but instead of heeding them, they preferred to play blind.
We too can fall into this trap. We have a Filipino saying which states that the one hardest to wake up is the one who feigns sleep. Guilty as we are too, Jesus? blunt epithet is almost shocking,
?You hypocrites!?
Jesus follows up with some practical advice on reconciliation. Just as we should be vigilant and wise enough to see and rightly interpret the signs, so too must we be ready to reconcile at once with those whom we have offended, or those who have offended us. Indeed, reconciliation (and unity as well, if we are to extend our reflection also to the First Reading) is an urgent priority for us which must not wait.
We cannot afford to bungle the opportunity, for the consequences can be dire. Our Lord admonishes us, ?I warn you, you will not released from there until you have paid the last penny.? Not that he is threatening us; perhaps this last verse of our passage is an instance of the typical Jewish style of exaggerating (the so-called hyperbole). But it certainly makes us consider Jesus? insistence, if only for Him to sound us off with an important wake-up call. Fr. Martin M.
REFLECTION QUESTION:
What wake up call is Jesus sounding now?

If I am asleep, lord, rouse me with the fire of Your love.
St. Frumentius, bishop, confessor, pray for us.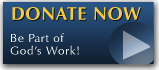 The FEAST is one of the happiest places on earth.

Click Here to find a Feast near you!
KERYGMA TV! is BACK
KERYGMA TV is on a new time slot and new channel Sundays 8 a.m. at IBC 13
Need Counseling? No Landline?
Now, you can use your mobile phone to call a friend for counseling at 09228407031. Or you may call our landlines 7266728, 7264709, 7259999 Mon-Fri 24-hrs, Sat 6am-5pm, Sun 6am-10am
BO BLOGS!
Go to Bo's Official Site and read his almost daily blog! Its not news, but thoughts and musings of Bo Sanchez. Get to know Bo in a more personal way --and find out what it means to live the life of a preacher. You get to enrich your faith as well.
DONATION
Remember to always donate your "first fruits"-not the last. Click on the "Donation" Box under the members menu - and you'll even see links to the nearest branches of the Banks where you can deposit.