READINGS for 2006-10-24
THE POWER OF THE BLOOD
"But now in Christ Jesus you who once were far off have become near by the blood of Christ.? ? Ephesians 2:13

My talk was after lunch. When I got to the breezy lecture hall, I wanted to take a siesta myself. I knew what was going to happen when I started my talk.
After two sentences I could hear someone yawning, by the third sentence a chain action of yawns began. Just two arms length in front of me, I could see one of the participants struggling to keep her eyelids open! Mid-way to my fourth sentence, I sensed the Holy Spirit prompting me, ?Plead for the Blood?.
And so I paused and invited everyone to pray. ?Lord Jesus, please wash our souls, spirits, minds, and bodies with Your Precious Blood, the very same Blood You shed on the cross to redeem us...flood this entire room with Your Precious Blood...? Immediately, the atmosphere was transformed. The yawning stopped. I became like Barney the Dinosaur in front of a group of preschoolers!
The Blood of Jesus works as well for the spiritually drowsy, those whose lives are in darkness. Its power is awesome! Plead for it. Cover the person with it! Flood the entire room with it! It?s like daylight in a dark room! It?s like super-soap for stained souls! Marc L.

REFLECTION:
Do you need the Blood of Jesus to cleanse you, or do you know someone who does?

Lord Jesus, please wash my soul, spirit, mind and body with Your Precious Blood.

1st READING

Ephesians 2:12-22

Paul seems to be addressing a Gentile community in that he mentions that they were excluded from the covenants of old. However, this is not the case anymore as the New Covenant established in the blood of Jesus is a covenant for all people of all time. No one is excluded from it at all! It is on this basis that Paul speaks of the unity of all men and women of faith. We are united in our common commitment to Jesus and our faith in the salvation that He offers. Let us pray that we will be able to work together as the one Body of Christ bearing witness to the Good News to the entire world.

12 You were at that time without Christ, alienated from the community of Israel and strangers to the covenants of promise, without hope and without God in the world. 13 But now in Christ Jesus you who once were far off have become near by the blood of Christ. 14 For he is our peace, he who made both one and broke down the dividing wall of enmity, through his flesh, 15 abolishing the law with its commandments and legal claims, that he might create in himself one new person in place of the two, thus establishing peace, 16 and might reconcile both with God, in one body, through the cross, putting that enmity to death by it. 17 He came and preached peace to you who were far off and peace to those who were near, 18 for through him we both have access in one Spirit to the Father. 19 So then you are no longer strangers and sojourners, but you are fellow citizens with the holy ones and members of the household of God, 20 built upon the foundation of the apostles and prophets, with Christ Jesus himself as the capstone. 21 Through him the whole structure is held together and grows into a temple sacred in the Lord; 22 in him you also are being built together into a dwelling place of God in the Spirit.

P S A L M

Psalm 85:9-10, 11-12, 13-14

R: The Lord speaks of peace to his people.

8 [9] I will hear what God proclaims; the LORD-for he proclaims peace. 9 [10] Near indeed is his salvation to those who fear him, glory dwelling in our land. (R) 10 [11] Kindness and truth shall meet; justice and peace shall kiss. 11 [12] Truth shall spring out of the earth, and justice shall look down from heaven. (R) 12 [13] The LORD himself will give his benefits; our land shall yield its increase. 13 [14] Justice shall walk before him, and salvation, along the way of his steps. (R)
G O S P E L

Luke 12:35-38

Are you ready to go out into the world and proclaim the Good News? If not, why? Is there something you should be doing to prepare yourself for such activity, as it is a part of your responsibility as a disciple of Jesus? It is important that we all take responsibility for our formation to the extent that we can. Any Christian can read the Scriptures along with a commentary and thus learn more about his or her faith. Likewise we can all read the Catechism of the Catholic Church and learn more about what we believe as Catholics. What are you doing to deepen your understanding of your faith?

35 ?Gird your loins and light your lamps 36 and be like servants who await their master?s return from a wedding, ready to open immediately when he comes and knocks. 37 Blessed are those servants whom the master finds vigilant on his arrival. Amen, I say to you, he will gird himself, have them recline at table, and proceed to wait on them. 38 And should he come in the second or third watch and find them prepared in this way, blessed are those servants.

my reflections
think: Are you ready to go out into the world and proclaim the Good News?
________________________________________________________
_________________________________________________________
God?s special verse/thought for me today________________
_________________________________________________________

T O D A Y ? S BLESSING LIST
Thank You Lord for: ____________________________________
_______________________________________________________
READ THE BIBLE IN ONE YEAR Mark 4-6
A GREAT REVERSAL
In our society, and especially in the Middle East, the traditional roles of the master and servant are well-defined and strictly kept. A master serving his own servant is something unheard of. And yet in our Gospel passage today is an instance (or at least a possibility) of this. Jesus says that ?it will go well with those servants whom the master finds wide awake on his return ... he will put on an apron, seat them at table, and proceed to wait on them.? This is not only a surprising twist of fate, but ?over the top.? According to Jesuit biblical scholar Nil Guillemette, ?It is difficult to imagine to what extent such a statement could be scandalizing in the ears of Jesus? contemporaries, so accustomed as they were to a rigorous compartmentalization in matters of social classes! We have here an unprecedented revelation about what God?s love can be? (Parables for Today).
Our First Reading from St. Paul in fact states something similar, running along the line of these reversals we are pointing out. He writes to the Ephesians, ?But now in Christ Jesus you who once were far off have been brought near through the blood of Christ?You are strangers and aliens no longer. No, you are fellow citizens of the saints and members of the household of God.? Jesus himself also said, ?I no longer speak of you as slaves. . . . Instead, I call you friends . . .? (John 15:15).
Truly, the thought of no less than our Lord himself reversing the status quo and switching roles with us his servants is very humbling. In reality he has already done so. He lived and actualized his own words and his own parable at the Last Supper, when he took the towel and washed the feet of his Twelve Apostles. Way before that, God Himself carried out the greatest role-reversal the world has ever known: in the words again of St. Paul to the Philippians (2:6-7) ?Though he was in the form of God, he did not deem equality with God something to be grasped at. Rather, he emptied himself and took the form of a slave, being born in the likeness of men.?
The only ?condition? (so to speak) for this is that our Master will find us ?wide-awake on his return?? that is, vigilant and ready, carrying out our duties joyfully, hopeful and eager for his return. Fr. Martin M.

REFLECTION QUESTION:
How awake am I keeping myself for the master?s arrival?

Lord, make haste to come and save the world.
St. Anthony Mary Claret, bishop confessor, pray for us.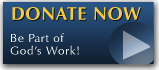 The FEAST is one of the happiest places on earth.

Click Here to find a Feast near you!
KERYGMA TV! is BACK
KERYGMA TV is on a new time slot and new channel Sundays 8 a.m. at IBC 13
Need Counseling? No Landline?
Now, you can use your mobile phone to call a friend for counseling at 09228407031. Or you may call our landlines 7266728, 7264709, 7259999 Mon-Fri 24-hrs, Sat 6am-5pm, Sun 6am-10am
BO BLOGS!
Go to Bo's Official Site and read his almost daily blog! Its not news, but thoughts and musings of Bo Sanchez. Get to know Bo in a more personal way --and find out what it means to live the life of a preacher. You get to enrich your faith as well.
DONATION
Remember to always donate your "first fruits"-not the last. Click on the "Donation" Box under the members menu - and you'll even see links to the nearest branches of the Banks where you can deposit.