READINGS for 2006-10-23
CONTROL FREAK
For we are his handiwork created in Christ Jesus for the good works that God has prepared in advance, that we should live in them. ? Ephesians 2:10
I have a tendency to be a control freak. It is important for me to have a sense of schedule and order. When my job calls me to head and organize events, I do it with a specific ?battleplan? of how things should run. Knowing exactly who does what by when gives me security that all will go well. Which is probably why trusting completely in God?s plan for my future is difficult. It becomes especially hard when my own plans don?t work out. I whine and shake my fist, and scream at God, ?Do you have any idea what You?re doing?
Of course, during moments like that, the Lord and Master of the Universe, instead of zapping me into oblivion, just smiles and stokes my head, ?Child, if you can?t trust my mind, trust my heart.? And just as when I think all is lost, God does something to save the day, or to ease my restlessness and impatience.
Again and again, I am reminded that God loves me more than I will ever know or understand. His plans are far better and wonderful than I can every plan or imagine for myself. Cotics C
REFLECTION:
Are you disappointed? Trust in God?s heart!

Lord, give me a trusting heart that hopes in all your plans for me.
1st READING

Ephesians 2:1-10

If we are totally honest with ourselves it is not difficult to see how generous God?s offer of salvation really is! As sinners we are dead to the prospect of eternal life. This is a completely horrible state of life to contemplate, yet we have all been there at one time or another. The Good News is that God did not abandon us to our terrible fate but sent Jesus to alter human history forever with His work of salvation. Thank you Jesus for your love and mercy. May I never stray from it again!

1 You were dead in your transgressions and sins 2 in which you once lived following the age of this world, following the ruler of the power of the air, the spirit that is now at work in the disobedient. 3 All of us once lived among them in the desires of our flesh, following the wishes of the flesh and the impulses, and we were by nature children of wrath, like the rest. 4 But God, who is rich in mercy, because of the great love he had for us, 5 even when we were dead in our transgressions, brought us to life with Christ (by grace you have been saved), 6 raised us up with him, and seated us with him in the heavens in Christ Jesus, 7 that in the ages to come he might show the immeasurable riches of his grace in his kindness to us in Christ Jesus. 8 For by grace you have been saved through faith, and this is not from you; it is the gift of God; 9 it is not from works, so no one may boast. 10 For we are his handiwork, created in Christ Jesus for the good works that God has prepared in advance, that we should live in them.

P S A L M

Psalm 100:1-2, 3, 4, 4-5

R: The Lord made us, we belong to him.

1 Sing joyfully to the LORD, all you lands; 2 serve the LORD with gladness; come before him with joyful song. (R) 3 Know that the LORD is God; he made us, his we are; his people, the flock he tends. (R) 4 Enter his gates with thanksgiving, his courts with praise. (R) Give thanks to him; bless his name, 5 for he is good the LORD, whose kindness endures forever, and his faithfulness, to all generations. (R)
G O S P E L

Luke 12:13-21

I suppose that the lesson we can learn from the rich fool is that we should never take anything for granted on this side of the grave. Our mortality means that we do not have absolute control over our existence and that we will be subject to the experience of death eventually. All that we do this side of death ought to be a preparation for this last great journey of life. To the best of our ability, we should place our lives upon the path of eternal life and thus be able to move towards death with a certain peace and hope of the life that is still to come.

13 Someone in the crowd said to him, ?Teacher, tell my brother to share the inheritance with me.? 14 He replied to him, ?Friend, who appointed me as your judge and arbitrator?? 15 Then he said to the crowd, ?Take care to guard against all greed, for though one may be rich, one?s life does not consist of possessions.? 16 Then he told them a parable. ?There was a rich man whose land produced a bountiful harvest. 17 He asked himself, ?What shall I do, for I do not have space to store my harvest?? 18 And he said, ?This is what I shall do: I shall tear down my barns and build larger ones. There I shall store all my grain and other goods 19 and I shall say to myself, ?Now as for you, you have so many good things stored up for many years, rest, eat, drink, be merry!?? 20 But God said to him, ?You fool, this night your life will be demanded of you; and the things you have prepared, to whom will they belong?? 21 Thus will it be for the one who stores up treasure for himself but is not rich in what matters to God.?

my reflections
think: All that we do this side of death ought to be a preparation for this last great journey of life.
________________________________________________________
_________________________________________________________

God?s special verse/thought for me today________________
_________________________________________________________
T O D A Y ? S BLESSING LIST
Thank You Lord for: ____________________________________
_______________________________________________________
READ THE BIBLE IN ONE YEAR Mark 1-3
RICH IN THE RIGHT SENSE
Today?s Gospel records an incident which became an occasion for Jesus to talk about greed. It was probably a ?favorite? topic of his. In fact, as Peter Kreeft asserts in his book Making Choices, ?If you count all the times Jesus referred to greed for money, you will find that he talked about it more than anything else except the Kingdom of God.? And so it was that Jesus is asked to settle a financial dispute between two brothers. He instead directs the complainant to his own heart. There, in the deepest recesses, we encounter ?the bottom line,? which is no other than God.
Sadly, the negative can also be there ? as in the emptiness of life and the absence of God. ?The fool says in his heart, ?There is no God!?? so goes the Psalm. This indeed is one of the main points in the parable: the exclusion, or better yet, the denial of God in one?s life. This is especially because the rich man in the parable drew his security from his wealth. For all intents and purposes, this man is a practical atheist. And the epithet ?fool? is indeed well-deserved. One author compares Jesus? use of it to the crack of a whiplash to bring the man to his senses.
But it was too late. In the first place, ?A man may be wealthy, but his possessions do not guarantee him life,? as our Lord reminds us. And at the end of the passage, he distinguishes in fact between growing rich ?for himself instead of growing rich in the sight of God.?
There is an alternative, therefore; a noble and life-giving one in fact. In St. Paul?s writings we find the expression ?the unfathomable riches of Christ? (Ephesians 3:8). Jesus? greatest desire is to share his wealth with us: ?For your sake he made himself poor though he was rich, so that you might become rich by his poverty? (2 Corinthians 8:9). Thus, to become rich in Christ, or in the sight of God, is the only wealth that really matters in the end. He indeed is our tanging yaman, our sole treasure. The ?rich? man of our parable (notice that we now put the word rich in quotation marks) depended on another kind of wealth, which for all its quantity, was hardly enough at all.
If only we were ?greedy? (again, in quotation marks) for the right kind of wealth. Fr. Martin M.

REFLECTION QUESTION:
What kind of wealth am I greedy for?

Fill my heart with Your presence, Lord, that I may not seek other things to fill me up.
St. John Capistran, confessor, pray for us.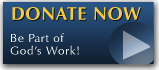 The FEAST is one of the happiest places on earth.

Click Here to find a Feast near you!
KERYGMA TV! is BACK
KERYGMA TV is on a new time slot and new channel Sundays 8 a.m. at IBC 13
Need Counseling? No Landline?
Now, you can use your mobile phone to call a friend for counseling at 09228407031. Or you may call our landlines 7266728, 7264709, 7259999 Mon-Fri 24-hrs, Sat 6am-5pm, Sun 6am-10am
BO BLOGS!
Go to Bo's Official Site and read his almost daily blog! Its not news, but thoughts and musings of Bo Sanchez. Get to know Bo in a more personal way --and find out what it means to live the life of a preacher. You get to enrich your faith as well.
DONATION
Remember to always donate your "first fruits"-not the last. Click on the "Donation" Box under the members menu - and you'll even see links to the nearest branches of the Banks where you can deposit.