READINGS for 2006-10-22
TEACHER?S PET
"?Can you drink the cup that I drink?? ? Mark 10:38

I was the teacher?s pet way back in grade school. I enjoyed all the attention and took full advantage of the additional privileges.
For example, my teacher would use my notes in giving out quiz questions so my notebook served as the perfect reviewer. She would ask me to help her grade our test papers so I got ?exclusive? preview of the results. She would entrust me to fetch her child from kindergarten so I managed to be excused from the classroom for about 15 minutes each day while I walked the short distance to the pre-school. It is only in hindsight that I realized that I became her favorite not because of any special closeness that she felt for me. It was mostly because I served her well. My notes were always complete and written in legible handwriting. I would stay for an additional half hour after each class to help her check the papers. She knew she could trust me to go straight to her child?s school and not make any trips on the side.
This is what our Great Teacher, the Lord Jesus Christ, expect of us also. We earn our place not by any greatness or special attribute that we have, but simply by serving Him to the best of our abilities. Each task, no matter how simple, brings us closer to His heavenly throne. Cez L.
REFLECTION:
What are some of the ways that you can serve the Lord?

Jesus, teach me to serve you as I should.
1st READING

Isaiah 53:10-11

Vicarious suffering is something of a mysterious reality but I wholly believe in it. By this we mean that we can offer our own suffering as a sacrifice for the benefit of others. St. Paul affirms this act when he tells us that we make up for what is lacking in the sufferings of Christ when we join our sufferings to His (Colossians 1:24). Suffering is an inevitable part of human existence until after the resurrection. Let us seek to draw whatever benefits we possibly can by enduring it joyfully for the sake of the Body of Christ.

10 But the LORD was pleased to crush him in infirmity. If he gives his life as an offering for sin, he shall see his Descendants in a long life, and the will of the LORD shall be accomplished through him. 11 Because of his affliction he shall see the light in fullness of days; through his suffering, my servant shall justify many, and their guilt he shall bear.

P S A L M

Psalm 33:4-5, 18-19, 20, 22

R: Lord, let your mercy be on us, as we place our trust in you.

4 Upright is the word of the LORD, and all his works are trustworthy. 5 He loves justice and right; of the kindness of the LORD the earth is full. (R) 18 See, the eyes of the LORD are upon those who fear him, upon those who hope for his kindness, 19 to deliver them from death and preserve them in spite of famine. (R) 20 Our soul waits for the LORD, who is our help and our shield. 22 May your kindness, O LORD, be upon us who have put our hope in you. (R)
2nd READING

Hebrews 4:14-16

Jesus is our High Priest forever. We can have total confidence in His commitment to us as He has demonstrated the depths of His love through His passion and death. Jesus is also the ultimate mediator between God and mankind. We should never be afraid to approach Him and ask for what we need to grow in holiness and righteousness. He knows the struggle of living this earthly life and therefore we can be confident that He will provide all that we need to persevere in it to the end. Let us pray that we will be found worthy of eternal life when we stand before Him on Judgment Day.

14 Therefore, since we have a great high priest who has passed through the heavens, Jesus, the Son of God, let us hold fast to our confession. 15 For we do not have a high priest who is unable to sympathize with our weaknesses, but one who has similarly been tested in every way, yet without sin. 16 So let us confidently approach the throne of grace to receive mercy and to find grace for timely help.
G O S P E L

Mark 10:35-45

Jesus seems to be always turning the understanding of His disciples upside down. Leadership is always about serving the people and not the honors that you might receive from it. The focus must be the responsibility of caring for the people, whatever that might entail, and it will entail sufferings and trials. If we receive honor and acclaim at the end, then that is up to God. The most important thing is that leaders are faithful to the duty that they have in front of them at any particular time. Let us pray for our leaders that they will be true servants in imitation of Jesus Christ.

35 Then James and John, the sons of Zebedee, came to him and said to him, ?Teacher, we want you to do for us whatever we ask of you.? 36 He replied, ?What do you wish [me] to do for you?? 37 They answered him, ?Grant that in your glory we may sit, one at your right and the other at your left.? 38 Jesus said to them, ?You do not know what you are asking. Can you drink the cup that I drink or be baptized with the baptism with which I am baptized?? 39 They said to him, ?We can.? Jesus said to them, ?The cup that I drink, you will drink, and with the baptism with which I am baptized, you will be baptized; 40 but to sit at my right or at my left is not mine to give but is for those for whom it has been prepared.? 41 When the ten heard this, they became indignant at James and John. 42 Jesus summoned them and said to them, ?You know that those who are recognized as rulers over the Gentiles lord it over them, and their great ones make their authority over them felt. 43 But it shall not be so among you. Rather, whoever wishes to be great among you will be your servant; 44 whoever wishes to be first among you will be the slave of all. 45 For the Son of Man did not come to be served but to serve and to give his life as a ransom for many.?
my reflections
think: We can offer our own suffering as a sacrifice for the benefit of others.
________________________________________________________
_________________________________________________________
God?s special verse/thought for me today________________
_________________________________________________________

T O D A Y ? S BLESSING LIST
Thank You Lord for: ____________________________________
_______________________________________________________
READ THE BIBLE IN ONE YEAR Matthew 27-28
SABBATH PAUSE
My weekly time with God
THANK YOU LIST
Things to be grateful for from the past week
________________________________________________________________
________________________________________________________________
_________________________________________________________________
SPECIAL NEEDS
Things to ask God for in the coming week
________________________________________________________________
_________________________________________________________________
________________________________________________________________
HIDDEN TREASURE
Most important word God told me this week
________________________________________________________________
_________________________________________________________________
_________________________________________________________________
GETTING TO KNOW THE SAINTS
St. Rose of Lima
Virgin (1586 - 1617)
?Lord, increase my sufferings, and with them increase thy love in my heart.?
Like many other saint, St. Rose of Lima had to struggle to claim her vocation. She was born in Lima, Peru, in 1586, approximately fifty years after the arrival of the Spanish. Baptized with the name Isabel, she was called Rose on account of her extraordinary beauty. From a young age she was besieged by suitors, thus encouraging the hopes of her parents that an eventual marriage would advance the (tenuous) family fortune. But Rose had a different plan. She was determined to consecrate herself to God. Since her beauty posed an obstacle to her vocation, she deliberately disfigured herself by rubbing her face with pepper and lime.
This represented a setback to her family?s ambitions. It was compounded, soon after, by the failure of a mining venture in which her father had invested heavily. Rose helped to support her family by needle-work and gardening. But she longed for the day when she would live for God alone. Eventually, like her model St. Catherine of Siena, she was allowed to join the Third Order of St. Dominic. She spent many years as a recluse, occupying a little hut in the garden and devoting herself to constant prayer. Eventually, however, she emerged to engage in works of mercy among the poor, the Indians, and slaves. She had a strong sense of social as well as personal sin. In penance and in remembrance of Christ?s crown of thorns, she wore a circlet of silver studded with sharp pricks. All who encountered her said that she seemed to glow with the love of God.
Rose?s life was marked by frequent illness and periods of spiritual anguish. And yet her reputation for holiness gradually won her the reverence of the entire city. When she died on August 24, 1617, at the age of 31, the dignitaries of Lima vied to pay her homage. She was the first canonized saint of the New World.
KNOWING WHAT TO ASK FOR
?You do not know what you are asking.? Such was Jesus? blunt reply to the request of James and John. Is it possible that such is also God?s reply to our own prayer requests? Not that He is outrightly refusing us. Perhaps it is just to shake us up a bit and make us more aware of our motives in praying ? whether it is merely for our own selfish desires or for our real needs.
Elsewhere in the Gospels, Jesus also asks us, ?What do you want me to do for you?? (Matthew 20:33, Mark 10:51, Luke 18:41). He does want us to sincerely tell him our needs, to express to him our desires. But at the same time he also expects that we know what it is we are asking for. In the case of James and John, what they wanted was instant glory, one without pain and suffering. If it?s like that, it?s dangerous. How can we be sure that such a request won?t end up in pride, selfishness and self-conceit? A better thing to ask for is that God may grant us faith, courage, generosity or love. By means of these, we can be sure that whatever happens in life (whether good or bad) will be beneficial for our being human and Christian.
This doesn?t mean, of course, that we can?t ask God to grant us a better job, a spouse, good health, peace of mind, eternal rest for the departed and so on. It simply means that such a kind of request essentially brings along with it a necessary condition: that they may be in accordance with God?s will. This is what Jesus himself exemplified when, at the Garden of Gethsemane, he prayed, ?Father, if you are willing, take this cup away from me. Nevertheless, let your will be done, not mine? (Luke 22:42).
We have it in today?s Second Reading, ?So let us confidently approach the throne of grace to receive mercy and favor and to find help in time of need.? Now perhaps is our time of need. Hopefully, our Lord will give in to our request. If he refused that of James and John, it was for a reason. As for us now, we truly believe and we are confident that God will grant our request. Why? Because the answer to our own prayer begins right with our own efforts. And besides, we do know in the first place what we are asking for. Fr. Martin M.

REFLECTION QUESTION:
Do I take care to ask for the right things?

Grant me wisdom, Lord, to tell which of my desires are only mine and which are Yours.
Blessed Timothy Giaccardo, priest religious., pray for us.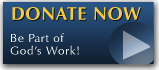 The FEAST is one of the happiest places on earth.

Click Here to find a Feast near you!
KERYGMA TV! is BACK
KERYGMA TV is on a new time slot and new channel Sundays 8 a.m. at IBC 13
Need Counseling? No Landline?
Now, you can use your mobile phone to call a friend for counseling at 09228407031. Or you may call our landlines 7266728, 7264709, 7259999 Mon-Fri 24-hrs, Sat 6am-5pm, Sun 6am-10am
BO BLOGS!
Go to Bo's Official Site and read his almost daily blog! Its not news, but thoughts and musings of Bo Sanchez. Get to know Bo in a more personal way --and find out what it means to live the life of a preacher. You get to enrich your faith as well.
DONATION
Remember to always donate your "first fruits"-not the last. Click on the "Donation" Box under the members menu - and you'll even see links to the nearest branches of the Banks where you can deposit.