READINGS for 2006-10-21
CHRISTIAN NETWORKING
I tell you, whoever acknowledges me before men ? the Son of Man will acknowledge him before the angels of God. ? Luke 12:8

Back in 1998, I signed up for an international networking or multilevel company that distributes nutritional supplements. I got so involved with it that I was always attending almost all their business seminars and likewise giving my own seminars. I believed in the products so much that I would talk about it with every Tom, Dick and Harry that I met! I was so immersed with the business that I almost gave up my profession for it. That?s how much I believed in it. I enjoyed great monetary returns and was rewarded with a lot of trips for both my husband and me.
Eventually I got burned out and I just quit.
When I recall the things I used to do for the business, it just amazes me how I was able to do it. I would make a list of people to invite to join the business and I would call them, visit them, hound them? do anything just to get a few minutes of their time just to talk about this networking business with them because I believed in it so much!
If only I used that same effort, same passion, same intensity in sharing Jesus with other people, I could just imagine how deep and how wide the resulting network it would have created of people who have accept Jesus as their personal Lord and Savior... Rowena L.
REFLECTION:
When was the last time you talked excitedly about Jesus to a friend as though you were sharing the latest scoop?

May my passion be only for You and You alone.

1st READING

Ephesians 1:15-23

As we seek to follow God?s will for our lives, it is important that we be able to understand enough of His will to put it into action. This will require surrendering any belief that we can know what we should do apart from the grace of God. We need all the help we can get in discerning God?s will so let us pray that our minds will be enlightened by God?s truth and our hearts will be disposed to accept and live these truths. The journey from our minds to our hearts may be only a short distance, but it can contain enormous obstacles if we allow the sin of pride or arrogance of heart to take root there. Lord, keep us always humble in your service.

15 Therefore, I, too, hearing of your faith in the Lord Jesus and of your love for all the holy ones, 16 do not cease giving thanks for you, remembering you in my prayers, 17 that the God of our Lord Jesus Christ, the Father of glory, may give you a spirit of wisdom and revelation resulting in knowledge of him. 18 May the eyes of [your] hearts be enlightened, that you may know what is the hope that belongs to his call, what are the riches of glory in his inheritance among the holy ones, 19 and what is the surpassing greatness of his power for us who believe, in accord with the exercise of his great might, 20 which he worked in Christ, raising him from the dead and seating him at his right hand in the heavens, 21 far above every principality, authority, power, and dominion, and every name that is named not only in this age but also in the one to come.22 And he put all things beneath his feet and gave him as head over all things to the church, 23 which is his body, the fullness of the one who fills all things in every way.

P S A L M

Psalm 8:2-3, 4-5, 6-7

R: You have given your Son rule over the works of your hands.

1 [2] O LORD, our Lord, how glorious is your name over all the earth! You have exalted your majesty above the heavens. 2 [3] Out of the mouths of babes and sucklings you have fashioned praise because of your foes. (R) 3 [4] When I behold your heavens, the work of your fingers, the moon and the stars which you set in place ? 4 [5] what is man that you should be mindful of him, or the son of man that you should care for him? (R) 5 [6] You have made him little less than the angels, and crowned him with glory and honor. 6 [7] You have given him rule over the works of your hands, putting all things under his feet. (R)
G O S P E L

Luke 12:8-12

To blaspheme against the Holy Spirit must be a terrible sin indeed if it is going to warrant eternal damnation. We know that God is a merciful God so this sin against the Holy Spirit must somehow involve renouncing His mercy as an option for our lives. That is, to sin against the Holy Spirit is to deny that we need salvation. It is the choice to be totally self-sufficient in terms of our salvation or even to say that we have no need for salvation in the first place. If this is truly the state of a person?s heart it is simple to see how they have chosen to exclude God from their life in a definitive manner. Indeed, their salvation is in serious jeopardy! Let us pray that we never even contemplate taking that road in life.

8 I tell you, everyone who acknowledges me before others the Son of Man will acknowledge before the angels of God. 9 But whoever denies me before others will be denied before the angels of God. 10 ?Everyone who speaks a word against the Son of Man will be forgiven, but the one who blasphemes against the Holy Spirit will not be forgiven. 11 When they take you before synagogues and before rulers and authorities, do not worry about how or what your defense will be or about what you are to say. 12 For the Holy Spirit will teach you at that moment what you should say.?

my reflections
think: The journey from our minds to our hearts may be only a short distance, but it can contain enormous obstacles if we allow the sin of pride or arrogance of heart to take root there.
________________________________________________________
_________________________________________________________
God?s special verse/thought for me today________________
________________________________________________________

T O D A Y ? S BLESSING LIST
Thank You Lord for: ____________________________________
_______________________________________________________
READ THE BIBLE IN ONE YEAR Matthew 25-26
LISTENING TO THE SPIRIT IN THE MIDST OF TODAY?S PERSECUTIONS
In today?s postmodern world?with its catchphrases like ?To each his own,? ?If it suits you, fine!? or simply, ?Whatever!??we would ordinarily not allow radical Christians to be ?brought before synagogues.? Indeed, we hope that the days of religious bigotry and prejudice are already gone by now (except for some countries still marked by intolerance and fundamentalism).
Instead, what we often experience are opinions from other people, views which are simply contradictory to or different from our own. Those other persons might be well-meaning and good-intentioned but they just do not share our own views.The very same liberal climate of tolerance fosters a competitive marketplace of ideas and viewpoints, but it can also be inimical to the profession and practice of our Christian Faith.
Now if our reaction to the people with such contrary opinions will be one of hatred, or if we feel lucky (or even just nice) that we are not like them, then maybe we should think twice. The Holy Spirit comes to our aid, not so much ?to teach us at that moment all that should be said.? The Holy Spirit moves us to understand those other people and to be kind to them.
We do not always have to feel ?persecuted? in today?s world. As we have noted, it is, for the most part, a world of diversity, openness and tolerance. If the Christian proclamation and witness that we do does not put a barrier against people, but rather expresses openness and compassion, then most probably we have indeed listened to the Holy Spirit. Fr. Martin M.

REFLECTION QUESTION:
Am I able to agree to disagree peacefully?

May my heart grow big enough to accommodatee with love those who do not think as i do.
St. Hilarion the Great, abbot confessor, pray for us.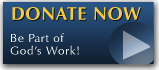 The FEAST is one of the happiest places on earth.

Click Here to find a Feast near you!
KERYGMA TV! is BACK
KERYGMA TV is on a new time slot and new channel Sundays 8 a.m. at IBC 13
Need Counseling? No Landline?
Now, you can use your mobile phone to call a friend for counseling at 09228407031. Or you may call our landlines 7266728, 7264709, 7259999 Mon-Fri 24-hrs, Sat 6am-5pm, Sun 6am-10am
BO BLOGS!
Go to Bo's Official Site and read his almost daily blog! Its not news, but thoughts and musings of Bo Sanchez. Get to know Bo in a more personal way --and find out what it means to live the life of a preacher. You get to enrich your faith as well.
DONATION
Remember to always donate your "first fruits"-not the last. Click on the "Donation" Box under the members menu - and you'll even see links to the nearest branches of the Banks where you can deposit.