READINGS for 2006-10-20
WORTHLESS?PRICELESS!
?You are worth more than many sparrows.? ? Luke. 12: 7

I give my all to a project. Still, I fail. I strive to be holy. Yet, I sin. I serve the Lord to the best that I can and for this I have been persecuted, ridiculed, insulted, maligned, suspected, charged, conspired against, ganged-on, crushed, chopped, ground, pulverized.
I am a loser. I am a worm. I am worthless.
Then, my son comes up to me and tells me, ?You know, Dad, I?m the luckiest boy in the world. Why? Because you?re my Dad! You?re a good man, Dad! You?re the best!
Then, my wife sits down with me and shares, ?Love, Auntie just called up to tell me that the best decision I made in life is to marry you. And she?s right. I can?t imagine life without you.?
Then, my mom calls me up and with a croaking, crying voice, she whispers, ?I love you. I?m so proud of you. You?ve made our family whole and complete!?
Then, I close my eyes, shed a tear, and pray, ?Thank you, God, for making me a very, very important person.?
I AM A WINNER. I AM LOVED. I AM PRICELESS! Alvin B.
REFLECTION:
When the world sees you small, remember, you are big to someone!

Lord, when I feel worthless, let me feel your tight embrace, assuring me, I am important to You! And that?s what matters most. Amen.
1st READING

Ephesians 1:11-14

The mystery of the nature of God?s predetermined plan for our salvation and its relationship to our freedom is one that has puzzled scholars from time immemorial. It will go on doing so until the Lord comes again! I think that the best way to look at it is to see that God?s will is for our salvation and as far as He is concerned this is what He has predestined all human life to attain. However, He has also given us free will through which we can make a choice as to whether we will freely submit to God?s plan or fight it according to our own will. This encapsulates for us what it means to choose to love someone. It means giving them the freedom not to return that love! I pray that we will all choose to both receive God?s love and return it in kind.

11 In him we were also chosen, destined in accord with the purpose of the one who accomplishes all things according to the intention of his will, 12 so that we might exist for the praise of his glory, we who first hoped in Christ. 13 In him you also, who have heard the word of truth, the gospel of your salvation, and have believed in him, were sealed with the promised holy Spirit, 14 which is the first installment of our inheritance toward redemption as God?s possession, to the praise of his glory.

P S A L M

Psalm 33:1-2, 4-5, 12-13

R: Blessed the people the Lord has chosen to be his own.

1 Exult, you just, in the LORD; praise from the upright is fitting. 2 Give thanks to the LORD on the harp; with the tenstringed lyre chant his praises. (R) 4 For upright is the word of the LORD, and all his works are trustworthy. 5 He loves justice and right; of the kindness of the LORD the earth is full. (R) 12 Blessed the nation whose God is the LORD, the people he has chosen for his own inheritance. 13 From heaven the LORD looks down; he sees all mankind. (R)
G O S P E L

Luke 12:1-7

The yeast of the Pharisees, their hypocrisy is a terribly debilitating sort of disease of faith. It refers to a tendency to hide ones faults under a veneer or righteousness and hope that no one discovers the deception. Jesus assures us that God sees all that is going on so this is a ploy that at best will only fool humans. Jesus then exhorts us to be wary of trying to keep things in the dark, as this is the place where the devil reigns supreme. His are works of darkness and deception. If we have a problem then we should seek help, not hide it. If we have sinned we should repent, not cover it up!

1 Meanwhile, so many people were crowding together that they were trampling one another underfoot. He began to speak, first to his disciples, ?Beware of the leaven ? that is, the hypocrisy ? of the Pharisees. 2 ?There is nothing concealed that will not be revealed, nor secret that will not be known. 3 Therefore whatever you have said in the darkness will be heard in the light, and what you have whispered behind closed doors will be proclaimed on the housetops. 4 I tell you, my friends, do not be afraid of those who kill the body but after that can do no more. 5 I shall show you whom to fear. Be afraid of the one who after killing has the power to cast into Gehenna; yes, I tell you, be afraid of that one. 6 Are not five sparrows sold for two small coins? Yet not one of them has escaped the notice of God. 7 Even the hairs of your head have all been counted. Do not be afraid. You are worth more than many sparrows.

my reflections
think: In what ways are we hypocrites?

________________________________________________________
________________________________________________________
God?s special verse/thought for me today________________
_________________________________________________________

T O D A Y ? S BLESSING LIST
Thank You Lord for: ____________________________________
_______________________________________________________
READ THE BIBLE IN ONE YEAR Matthew 23-24
TRAMPLING ONE ANOTHER UNDERFOOT
The opening verse of today?s Gospel reading is a curious description of the situation of the crowd which gathered around Jesus. They were, as the Gospel notes, ?so dense that they were treading on one another.? Another translation, in fact, renders that last point as ?trampling one another underfoot.?
Perhaps we can take this to be a symbol: treading on one another or trampling them underfoot is what we do whenever we judge others. When we do this, we are making our life?s journey (and that of others) more difficult. For instance, if we call or label a person ?proud,? we are adding a burden of responsibility and vigilance for our very selves. It can only mean that we have to be extra careful, because the moment we give in to pride, we can also turn out to be hypocritical as well.
Hypocrisy, indeed, is what our Lord warns us against in today?s Gospel. He simply affirms a simple-yet-taken-for-granted reality: that ?there is nothing concealed that will not be revealed, nothing hidden that will not be made known.? Because of this fact, we must be always be sincere and open ? attitudes opposite to hypocrisy.
Matters even turn worse because the hypocritical attitude also becomes essentially a fearful attitude. The duplicitous person will always have to cover his tracks lest he get caught. He will always live in an unhealthy fear of saving his false self, his vain image, his deceitful ways. Again, Jesus prescribes a simplicity of manner which disarms: ?Are not five sparrows sold for a few pennies? Yet not one of them is neglected by God.?
Complexity ? born out of insincerity and cowardice ? makes us truly ?trample one another underfoot.? We ourselves get hurt in the process. Instead, our Lord counsels us, ?Fear nothing, then.? In our simplicity and transparency, we are indeed ?worth more than a flock of sparrows.? Fr. Martin M.

REFLECTION QUESTION:
Am I simple enough?

Enlighten me, oh Lord, on how I can simplify my life.
St. Bertilla Boscardin, virgin, pray for us.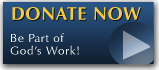 The FEAST is one of the happiest places on earth.

Click Here to find a Feast near you!
KERYGMA TV! is BACK
KERYGMA TV is on a new time slot and new channel Sundays 8 a.m. at IBC 13
Need Counseling? No Landline?
Now, you can use your mobile phone to call a friend for counseling at 09228407031. Or you may call our landlines 7266728, 7264709, 7259999 Mon-Fri 24-hrs, Sat 6am-5pm, Sun 6am-10am
BO BLOGS!
Go to Bo's Official Site and read his almost daily blog! Its not news, but thoughts and musings of Bo Sanchez. Get to know Bo in a more personal way --and find out what it means to live the life of a preacher. You get to enrich your faith as well.
DONATION
Remember to always donate your "first fruits"-not the last. Click on the "Donation" Box under the members menu - and you'll even see links to the nearest branches of the Banks where you can deposit.