READINGS for 2006-10-17
ON SPORTS AND POLITICS
?For in Christ Jesus, neither circumcision nor uncircumcision counts for anything, but only faith working through love.? ? Galatians 5: 6

Let me share with you two quotes on faith from two gentlemen who have impacted my life.
Sensing that his playing days may be coming to an end, National Football League all-time leading rusher Emmit Smith said at the end of the 2004 season, ?If there was ever an opportunity to have faith, it is now.?
When asked what it was like being incarcerated and freedom wasn?t forthcoming anytime soon during the dark years of Martial Law, Ninoy Aquino said, "Where reason ends, faith begins.?
These two men were blessed with talent and were empowered to do extraordinary things: Emmit Smith is an icon in the field of sports, and Ninoy Aquino is a modern day Filipino political hero. In a moment of grace at the end of the line, they acknowledged their faith in a Supreme Being who will see them through.God is present. We may not feel it because we are caught up with life?s many concerns. We are constantly attending to the hustle and bustle of everyday stress. Let us acknowledge God?s presence in our life and profess our faith in Him who has given us the talents and skills to accomplish what have been laid up for us to do. Erwin R.

REFLECTION:
In the race of life, avoid the end of the line. Call on Jesus and he?ll lead you to the finish line.
Lord, I need you in my life. Fill me with Your presence everyday and let me be consumed by your undying love. Amen.


1st READING

Galatians 5:1-6

The freedom that the Gospel brings to our lives is not meant to be a fleeting experience after which we go back to the type of life that we were originally living. The freedom of the truth of God?s love and salvation ought to have lasting effect upon our lives to the extent that we are changed forever. This is expressed in our new status as men and women of the Spirit and not of the Law. We are now led by the Spirit of God in the ways of God and are empowered to not just live the Law but fulfill it in all that we do. Let us pray for the grace to take up this call wholeheartedly and without compromise.

1 For freedom Christ set us free; so stand firm and do not submit again to the yoke of slavery. 2 It is I, Paul, who am telling you that if you have yourselves circumcised, Christ will be of no benefit to you. 3 Once again I declare to every man who has himself circumcised that he is bound to observe the entire law. 4 You are separated from Christ, you who are trying to be justified by law; you have fallen from grace. 5 For through the Spirit, by faith, we await the hope of righteousness. 6 For in Christ Jesus, neither circumcision nor uncircumcision counts for anything, but only faith working through love.

P S A L M

Psalm 119:41, 43, 44, 45, 47, 48

R: Let your mercy come to me, O Lord.

41 Let your mercy come to me, O LORD, your salvation according to your promise. (R) 43 Take not the word of truth from my mouth, for in your ordinances is my hope. (R) 44 And I will keep your law continually, forever and ever. (R) 45 And I will walk at liberty, because I seek your precepts. (R) 47 And I will delight in your commands, which I love. (R) 48 And I will lift up my hands to your commands and meditate on your statutes. (R)
G O S P E L

Luke 11:37-41

Jesus is not against hygiene. I am sure that He would not dream of eating without washing His hands if they happened to be dirty. The washing the Pharisees speak of here are ceremonial washings that are relics from the past. Hygiene can be satisfied more easily than this. Jesus takes the opportunity to raise one of His commonest complaints against the Pharisees their fixation with things external and often irrelevant and their tendency to ignore the weightier issues of holiness and justice. Let us pray that we will have the grace to avoid their mistake and so live truly righteous and holy lives.

37 After he had spoken, a Pharisee invited him to dine at his home. He entered and reclined at table to eat. 38 The Pharisee was amazed to see that he did not observe the prescribed washing before the meal. 39 The Lord said to him, ?Oh you Pharisees! Although you cleanse the outside of the cup and the dish, inside you are filled with plunder and evil. 40 You fools! Did not the maker of the outside also make the inside? 41 But as to what is within, give alms, and behold, everything will be clean for you.

my reflections
think: The freedom that the Gospel brings to our lives is not meant to be a fleeting experience after which we go back to the type of life that we were originally living.
________________________________________________________
_________________________________________________________
God?s special verse/thought for me today________________
________________________________________________________

T O D A Y ? S BLESSING LIST
Thank You Lord for: ____________________________________
_______________________________________________________
READ THE BIBLE IN ONE YEAR Matthew 15-17
AN EXAMPLE OF LIVING WORSHIP
Our Lord did have quite a mouthful for the Pharisees in today?s Gospel. He minced no words to make them realize how they missed the point concerning the true practice of religion. And he called them ?fools.?
Sinful as we are, we too are somehow like the Pharisees. We too have been ?fools,? often missing the point. (One early definition of sin, in fact, is ?to miss the mark,? as when a spear fails to hit its target.)
St. Paul admonishes us:?So stand firm, and do not take on yourselves the yoke of slavery a second time!? Indeed, we should not let ourselves be enslaved by unimportant practices which pull us away from the true spirit of our faith, that faith ?which expresses itself through love.?
In fact, Christ still gave the Pharisees a chance in the end (despite his harsh words against them): ?But if you give what you have as alms, all will be wiped clean for you.? Such too will be our case, if we but repent and make amends through good deeds.
This indeed is the living worship which we all can offer to God: not hypocritical rituals or empty ceremonies, but a genuine life offering as a pleasing gift to the Lord. Today?s saint exemplified this. St. Ignatius of Antioch succeeded St. Peter himself as Bishop of Antioch. Sentenced to be fed to the beasts, Ignatius was brought to Rome. On the way there he wrote seven letters to various churches at that time. The Christians in Rome, in fact, were planning to have Ignatius released by bribing the judges. He wrote to them,??Let me be food for the wild beasts, for they are my way to God. I am God?s wheat and shall be ground by their teeth so that I may become Christ?s pure bread.?
Such stirring words became true in the martyrdom and death of St. Ignatius. Upon arrival in Rome in the year 107, he was at once hurried off to the Coliseum for the cruel execution. Two fierce lions that were kept hungry for several days devoured him immediately.
Those lions certainly did have more than a mouthful. So too did the Pharisees (metaphorically speaking) when the Lord Jesus rebuked them. Hopefully, it will not happen to us. We who were once slaves have now been set free by the sacrifice of Jesus Christ. Fr. Martin M.

REFLECTION QUESTION:
If God were to look into your heart, would he find signs of hypocrisy?
Uproot from me anything that is not authentic, Lord.
St. Ignatius. of Antioch, bishop martyr, pray for us.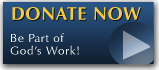 The FEAST is one of the happiest places on earth.

Click Here to find a Feast near you!
KERYGMA TV! is BACK
KERYGMA TV is on a new time slot and new channel Sundays 8 a.m. at IBC 13
Need Counseling? No Landline?
Now, you can use your mobile phone to call a friend for counseling at 09228407031. Or you may call our landlines 7266728, 7264709, 7259999 Mon-Fri 24-hrs, Sat 6am-5pm, Sun 6am-10am
BO BLOGS!
Go to Bo's Official Site and read his almost daily blog! Its not news, but thoughts and musings of Bo Sanchez. Get to know Bo in a more personal way --and find out what it means to live the life of a preacher. You get to enrich your faith as well.
DONATION
Remember to always donate your "first fruits"-not the last. Click on the "Donation" Box under the members menu - and you'll even see links to the nearest branches of the Banks where you can deposit.