READINGS for 2006-10-16
REPLICATE THE CROSS
?it seeks a sign, but no sign shall be given to it but the sign of Jonah? ? Luke 11:29

?Healing! Miracles! Answered Prayer!?
I just drove past EDSA and saw these words on a billboard, announcing the ?Healing Rally? by an American evangelist. Over my lifetime, I?ve attended a handful of these rallies?and each one was jam-packed. I could only see an ocean of people around me, overflowing through the coliseum doors and out into the street.
But I?ve always wondered: If Jesus were here today, would He advertise his healing sessions on billboards? Or would he say as he did in the Gospel for today, ?No sign shall be given you except the sign of the Cross.?
In the Bible, Jesus told those who were healed ?not to tell anyone about it.?
So perhaps we won?t see his healing crusade on a billboard.
But this is what I believe: Love (which the Cross symbolizes) is the greatest miracle in the world. And that was what Jesus was after.
When we love, when we die for others, when share our lives to others?especially to those who need love the most?the poor, the sick, the outcast, the sinner? We are performing the greatest miracle in the world.
Now that?s what I want to announce on billboards! Bo S.
REFLECTION:
Do you want to be a miracle worker?

Love those that need the most love. Lord, let me follow You each day, And love every person You bring into my path.
1st READING

Galatians 4:22-24, 26-27, 31- 5:1

Paul makes an argument that only a Jew or a person who knows Jewish history well will understand. He contrasts the nature of the relationships of Ishmael and Isaac with the promises that God made to Abraham. Ishmael is man?s solution to the problem of barrenness and Isaac is God?s solution. It is through Isaac, through the son born by the power or Spirit of God, who will carry the promise, not Ishmael. Ishmael signifies those who rely upon their own strength, like those who subject themselves to the Law rather than the Holy Spirit.
22 For it is written that Abraham had two sons, one by the slave woman and the other by the freeborn woman. 23 The son of the slave woman was born naturally, the son of the freeborn through a promise. 24 Now this is an allegory. These women represent two covenants. One was from Mount Sinai, bearing children for slavery; this is Hagar. 26 But the Jerusalem above is freeborn, and she is our mother. 27 For it is written: ?Rejoice, you barren one who bore no children; break forth and shout, you who were not in labor; for more numerous are the children of the deserted one than of her who has a husband.? 31 Therefore, brothers, we are children not of the slave woman but of the freeborn woman. 5: 1 For freedom Christ set us free; so stand firm and do not submit again to the yoke of slavery.

P S A L M

Psalm 113:1-2, 3-4, 5-7

R: Blessed be the name of the Lord forever.

1 Praise, you servants of the LORD, praise the name of the LORD. 2 Blessed be the name of the LORD both now and forever. (R) 3 From the rising to the setting of the sun is the name of the LORD to be praised. 4 High above all nations is the LORD; above the heavens is his glory. (R) 5 Who is like the LORD, our God, 6 who looks upon the heavens and the earth below? 7 He raises up the lowly from the dust; from the dunghill he lifts up the poor. (R)
G O S P E L
Luke 11:29-32
It is important to pray for the gift of wisdom and discernment so that we will be able to recognize the hand of God at work in our lives and cooperate with us. Jesus challenges those around Him to look at the way pagans were drawn to the wisdom of Solomon. They recognized truth when they saw it. Do we? If we have open minds and we are alert to the events around us, we ought to be able to see what God is doing in our midst. Only those whose hearts are hardened by sin will be blind to the wonderful works of God around them.

29 While still more people gathered in the crowd, he said to them, ?This generation is an evil generation; it seeks a sign, but no sign will be given it, except the sign of Jonah. 30 Just as Jonah became a sign to the Ninevites, so will the Son of Man be to this generation. 31 At the judgment the queen of the south will rise with the men of this generation and she will condemn them, because she came from the ends of the earth to hear the wisdom of Solomon, and there is something greater than Solomon here. 32 At the judgment the men of Nineveh will arise with this generation and condemn it, because at the preaching of Jonah they repented, and there is something greater than Jonah here.

my reflections
think: If we have open minds and we are alert to the events around us we ought to be able to see what God is doing in our midst.
________________________________________________________
_________________________________________________________

God?s special verse/thought for me today________________
_________________________________________________________

T O D A Y ? S BLESSING LIST
Thank You Lord for: ____________________________________
_______________________________________________________
READ THE BIBLE IN ONE YEAR Matthew 13-14
JESUS? FRUSTRATION
It is as if Jesus? sad remark about his contemporaries can apply as well to us today: ?This is an evil age. It seeks a sign.? Indeed, we are so wont to look for signs, believing only when we have concrete proof or evidence. And no wonder Jesus is indeed upset.
Behind the Lord?s woeful lament must have been indeed his frustration over his peers. They refused to believe him, in contrast with the Ninevites who at least repented with the preaching of Jonah. And seeking for a sign showed that they were also not at all convinced of their sinfulness. Missionary and author Joseph Donders reflects on such a pitiable situation of Jesus, and on ours as well. ?Not only prophets [like Jesus], but even concerned scientists in our day often have the same difficulty as him. Economists tell us that the world will run out of resources if we continue to exploit the earth as we are currently doing. Biologists speak about the disastrous effects of our waste of energy, of the destruction of the rain forests, of the pollution of the atmosphere. Physicians warn us that we?re eating too much fatty stuff, that many drink too much, that we should drive our cars less and use our feet and bodies more. Sociologists warn that families are falling apart, that children are not well educated, and that there are too many homeless people in our streets.?
The sad thing is that too few listen. Donders concludes, ?Those who don?t listen often say that they want clearer signs, more proof, stronger evidence, while all around us forests die, fish rot, air and water are polluted, and human beings suffer? (With Hearts on Fire, Paulines).
As Jesus insisted, ?No sign will be given it except the sign of Jonah. Just as Jonah was a sign for the Ninevites, so will the Son of Man be a sign for the present age.? There is no need to ask for more signs. Jesus alone as the sign is more than enough. If we don?t wake up from our complacency and stubbornness, those who have gone before us will condemn us. Let?s not blow the chance right in front of us simply because of our skepticism and stubbornness. Let?s remember that in Jesus Christ, ?we have a greater than Solomon... [or] a Jonah here.? Fr. Martin M.

REFLECTION QUESTION:
Do I stubbornlyseek a sign even after Jesus has spoken?

Lord, open my eyes and my ears to the many ways You speak to me.
St. Margaret Mary Alacoque, virgin, pray for us.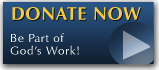 The FEAST is one of the happiest places on earth.

Click Here to find a Feast near you!
KERYGMA TV! is BACK
KERYGMA TV is on a new time slot and new channel Sundays 8 a.m. at IBC 13
Need Counseling? No Landline?
Now, you can use your mobile phone to call a friend for counseling at 09228407031. Or you may call our landlines 7266728, 7264709, 7259999 Mon-Fri 24-hrs, Sat 6am-5pm, Sun 6am-10am
BO BLOGS!
Go to Bo's Official Site and read his almost daily blog! Its not news, but thoughts and musings of Bo Sanchez. Get to know Bo in a more personal way --and find out what it means to live the life of a preacher. You get to enrich your faith as well.
DONATION
Remember to always donate your "first fruits"-not the last. Click on the "Donation" Box under the members menu - and you'll even see links to the nearest branches of the Banks where you can deposit.