READINGS for 2006-10-14
KNOWING MY WORTH
?Each one of you is a Son of God because of your faith in Christ Jesus? ? Galatians 3:26

Even as a child, this counselee of mine did not receive enough praises or encouragement from her parents and siblings. Only criticisms when she erred. Naturally, her self-esteem was damaged. And it took its toll in her married life.
Now, her husband gone to another woman, she lives as a single mother to two kids and she is struggling to find a way to support them ? both materially and emotionally. In our sessions, I focused on her self-esteem because I knew it was her low self-worth that made her repeat harmful behavior patterns, which is her real problem. She has to realize that she was a child of God. And this means she is loved.
The root of all codependency is a love hunger, which can be filled by the Lord mainly.
That is why there is hope for those of us with a broken past. A good grounding in the Lord will see us through. Cristy G

REFLECTION:
Do we realize how much God wants to fill our heart?s void?
Lord Jesus, please help me to deepen in my faith and experience the truth of my worth. Amen.
1st READING

Galatians 3:22-29

The Gospel does not admit of favorites. Every man, woman and child stands before the Gospel in exactly the same need of salvation. The Gospel does not favor one group over another ? in fact it is a real leveler in the sense that it treats us all on exactly the same basis. Every human person is in need of salvation and thus no one is exempt from its message. I find this a very comforting experience in that I can share my experiences with others and know that they will be able to understand me. Conversely, whenever I hear stories of conversion, I am inspired to go deeper in my own faith walk with Jesus.

22 Scripture confined all things under the power of sin, that through faith in Jesus Christ the promise might be given to those who believe. 23 Before faith came, we were held in custody under law, confined for the faith that was to be revealed. 24 Consequently, the law was our disciplinarian for Christ, that we might be justified by faith. 25 But now that faith has come, we are no longer under a disciplinarian. 26 For through faith you are all children of God in Christ Jesus. 27 For all of you who were baptized into Christ have clothed yourselves with Christ. 28 There is neither Jew nor Greek, there is neither slave nor free person, there is not male and female; for you are all one in Christ Jesus. 29 And if you belong to Christ, then you are Abraham?s descendant, heirs according to the promise.

P S A L M

Psalm 105:2-3, 4-5, 6-7

R: The Lord remembers his covenant for ever.

2 Sing to him, sing his praise, proclaim all his wondrous deeds. 3 Glory in his holy name; rejoice, O hearts that seek the LORD! (R) 4 Look to the LORD in his strength; seek to serve him constantly. 5 Recall the wondrous deeds that he has wrought, his portents, and the judgments he has uttered. (R) 6 You descendants of Abraham, his servants, sons of Jacob, his chosen ones! 7 He, the LORD, is our God; throughout the earth his judgments
prevail. (R)
G O S P E L

Luke 11:27-28

Do not make the mistake of removing the element of faith and obedience from the concept of blessedness in the Christian life. Without faith, without obedience to God?s will, there is no such thing as happiness for the Christian. Sometimes this may be difficult to grasp as the world often sees obedience as something that is contrary to happiness; something imposed upon a person from the outside. However, as Christians, we know that obedience to God is the perfect use of the gift of freedom. In fact, any other sort of obedience, such as to the passions or desires of the world, is ultimately doomed to unhappiness as it is outside the will of God for our lives.

27 While he was speaking, a woman from the crowd called out and said to him, ?Blessed is the womb that carried you and the breasts at which you nursed.? 28 He replied, ?Rather, blessed are those who hear the word of God and observe it.?

my reflections
think: As Christians we know that obedience to God is the perfect use of the gift of freedom.
________________________________________________________
_________________________________________________________
God?s special verse/thought for me today________________
_________________________________________________________

T O D A Y ? S BLESSING LIST
Thank You Lord for: ____________________________________
_______________________________________________________
READ THE BIBLE IN ONE YEAR Matthew 7-9
AN ?ANTI-MARIAN? PASSAGE?
Today?s short Gospel passage is often misinterpreted as ?anti-Marian.?
Part of the problem perhaps lies in an inaccurate English translation of one single word in our passage. After the compliment given to Jesus about his mother (?Blessed is the womb that bore you and the breasts that nursed you!?), he seemed to have repudiated it. The troublesome word in the text is the adverb ?rather.?
It gives the impression that Jesus was contradicting or overriding what was first said to him by the woman from the crowd, with a statement of his own: ?Rather, blest are they who hear the word of God and keep it.?
Perhaps a better rendering of the original sense would be, ?Yes, but still happier (or more blessed) are they who hear the word of God and keep it.? In other words, Jesus agrees with and affirms the woman?s observation that his mother Mary is indeed blessed. But the real, added reason for her being so is not so much her physical or biological motherhood to Jesus, as her openness and obedience to God?s Word.
In fact, it shouldn?t be a farfetched thought that Jesus was referring precisely to Mary as the model of receiving God?s Word.
There is a point behind all this, and it is not merely a case of splitting hairs. The Jewish society of Jesus? time was a highly misogynist one. It is enough simply to glance at the genealogies of Jesus (found in Matthew 1:1-17 and Luke 3:23-38) to see that the emphasis is always on the male or the father or son. Each day, Jewish men began their morning prayers by giving thanks to God ?who hast not made me a Gentile... who hast not made me a slave... who hast not made me a woman.?
No wonder St. Paul (in our First Reading today) affirmed the radical transformation brought about by the New Creation in Christ: ?There does not exist among you Jew or Greek, slave or freeman, male or female. All are one in Christ Jesus.?
External considerations (even significant ones such as motherhood) do not matter much anymore when we are in God. Jesus dismantled the dividing walls of hostility. And he, of all people, would be the last we would think of being anti-Marian. Fr. Martin M.

REFLECTION QUESTION:
How do I show my love to Mary?

Hail Mary, full of grace, the Lord is with you, Blessed are you among women and blessed is the Fruit of your womb, Jesus.
St. Callistus I, pope martyr, pray for us.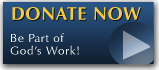 The FEAST is one of the happiest places on earth.

Click Here to find a Feast near you!
KERYGMA TV! is BACK
KERYGMA TV is on a new time slot and new channel Sundays 8 a.m. at IBC 13
Need Counseling? No Landline?
Now, you can use your mobile phone to call a friend for counseling at 09228407031. Or you may call our landlines 7266728, 7264709, 7259999 Mon-Fri 24-hrs, Sat 6am-5pm, Sun 6am-10am
BO BLOGS!
Go to Bo's Official Site and read his almost daily blog! Its not news, but thoughts and musings of Bo Sanchez. Get to know Bo in a more personal way --and find out what it means to live the life of a preacher. You get to enrich your faith as well.
DONATION
Remember to always donate your "first fruits"-not the last. Click on the "Donation" Box under the members menu - and you'll even see links to the nearest branches of the Banks where you can deposit.