READINGS for 2006-10-12
WORSHIP GOD IN GOOD OR BAD TIMES
What father? would hand his son a snake when he asks for fish? ?Luke 11:11

When I confided to my sister that I was kind of skeptical about whether God really existed or not because many of my prayers never got answered, she couldn?t hide it ? she was a bit terrified. I could tell from the look on her face.
She tried as best she could to explain that there are three ways that God answers our prayers: ?Yes? if it is for our good; ?No? if what we are asking for may cause us harm; and ?Wait,? for us to develop patience and strong faith in Him.
It was difficult to understand this at first, but then I read our Gospel for today. God is a wise Father. When we ask for something like a new car, He knows that we think we are asking for the equivalent of ?fish.? What we don?t know is that He who is omniscient sees that car is really equivalent to ?snake?? because the car could make us conceited, or land us in a serious accident, or just keep us away from our families. Now why would He give us a snake when we asked Him for fish?
Does this make it easier for you to love God both in good times and in bad? I hope so! Neri C.
REFLECTION:
Amidst life?s disappointments, do we remain still and deeply rooted in God?

Heavenly Father, may our faith remain strong that we may worship you like the wise men in whatever circumstances we find ourselves in.
1st READING

Galatians 3:1-5

Paul is a little angry and without comprehension as to why the Galatians would fall back into their old ways of living. The Galatian community was probably largely based upon a pre-existing Jewish community and thus all the talk about the Law in this letter. Paul re-emphasizes that it is by faith that we are saved and not obedience to the Law. The Law is important but obeying it is secondary to faith; it comes after we have entrusted our salvation to the work of Jesus on the cross. We cannot earn our salvation through what we do. We do what we do in obedience to the Law precisely because we have already been saved from sin, not in order to be saved from sin in the first instance.

1 O stupid Galatians! Who has bewitched you, before whose eyes Jesus Christ was publicly portrayed as crucified? 2 I want to learn only this from you: did you receive the Spirit from works of the law, or from faith in what you heard? 3 Are you so stupid? After beginning with the Spirit, are you now ending with the flesh? 4 Did you experience so many things in vain? ? if indeed it was in vain. 5 Does, then, the one who supplies the Spirit to you and works mighty deeds among you do so from works of the law or from faith in what you heard?

P S A L M

Luke 1:69, 70- 71, 72, 73-75

R: Blessed be the Lord, the God of Israel; he has come to his people.

69 He has raised up for us a mighty savior, born of the house of his servant David. (R) 70 Through his holy prophets he promised of old: 71 that he would save us from our enemies, from the hand of all who hate us. (R) 72 He promised to show mercy to our fathers and to remember his holy covenant . (R) 73 This was the oath he swore to our father Abraham, 74 to set us free from the hand of enemies, free to worship him without fear, 75 holy and righteous in his sight all the days of our life. (R)
G O S P E L

Luke 11:5-13

Prayer is often about persistence. How much do you really want the thing you are asking from God at the moment? St. Monica prayed for the conversion of her son for 32 years before she got what she wanted. And the result was probably the greatest theologian that the Church has seen. Are you willing to pray and persevere for that long? If not, then God may conclude that you are not really committed to what you are requesting and thus not give it to you. You might be like a little kid who receives a gift, plays with it for a few weeks and then gets bored with it and forgets it. I am not saying that it takes 32 years of perseverance to get anything from God. But that I am sure God looks to our depth of commitment before answering our prayer.

5 And he said to them, ?Suppose one of you has a friend to whom he goes at midnight and says, ?Friend, lend me three loaves of bread, 6 for a friend of mine has arrived at my house from a journey and I have nothing to offer him,? 7 and he says in reply from within, ?Do not bother me; the door has already been locked and my children and I are already in bed. I cannot get up to give you anything.? 8 I tell you, if he does not get up to give him the loaves because of their friendship, he will get up to give him whatever he needs because of his persistence. 9 And I tell you, ask and you will receive; seek and you will find; knock and the door will be opened to you. 10 For everyone who asks, receives; and the one who seeks, finds; and to the one who knocks, the door will be opened. 11 What father among you would hand his son a snake when he asks for a fish? 12 Or hand him a scorpion when he asks for an egg? 13 If you then, who are wicked, know how to give good gifts to your children, how much more will the Father in heaven give the holy Spirit to those who ask him??

my reflections
think: The Law is important but obeying it is secondary to faith.
________________________________________________________
_________________________________________________________

God?s special verse/thought for me today________________
_________________________________________________________

T O D A Y ? S BLESSING LIST
Thank You Lord for: ____________________________________
_______________________________________________________
READ THE BIBLE IN ONE YEAR Matthew 1-4
BLUNT WORDS AND A LESSON ON PRAYER
Today?s First Reading features some of St. Paul?s bluntest words ever. He says the Galatians must have gone out of their minds or must have been beguiled. They seemed to have quickly forgotten the meaning of Jesus? crucifixion, to which they owe their conversion (not to the Old Testament Law). ?How could you be so stupid?? Paul asks. ?After beginning in the spirit, are you now to end in the flesh??
We are not sure how the Galatians turned out eventually, with such words of Paul in his letter to them.
When it comes now to the Gospel, Jesus (in His teaching about persistence in prayer) uses a reverse approach: from mundane human experiences, he draws out lessons about the graciousness and generosity of our heavenly Father (which in turn inspire us to be pray perseveringly).
Ours is a trust and confidence in God which makes us almost brazen in our relationship with Him, indeed to the point that we will not hesitate at all to ask, seek and knock. We do not need to use blunt words in our prayer to God, of course, as Paul did to the Galatians. But because of our trust and confidence in Him, ours is a childlike openness which is not embarrassed to let Him know of our needs.
And when it comes to the Holy Spirit, we know that God readily gives Him to those who ask ? after all, that?s exactly what Jesus assures us! Fr. Martin M.

REFLECTION QUESTION:
Do I seek only that which God desires?

Help me, Lord, to always long for Your will.
St. Wilfrid of York, bishop confessor, pray for us.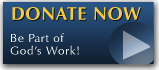 The FEAST is one of the happiest places on earth.

Click Here to find a Feast near you!
KERYGMA TV! is BACK
KERYGMA TV is on a new time slot and new channel Sundays 8 a.m. at IBC 13
Need Counseling? No Landline?
Now, you can use your mobile phone to call a friend for counseling at 09228407031. Or you may call our landlines 7266728, 7264709, 7259999 Mon-Fri 24-hrs, Sat 6am-5pm, Sun 6am-10am
BO BLOGS!
Go to Bo's Official Site and read his almost daily blog! Its not news, but thoughts and musings of Bo Sanchez. Get to know Bo in a more personal way --and find out what it means to live the life of a preacher. You get to enrich your faith as well.
DONATION
Remember to always donate your "first fruits"-not the last. Click on the "Donation" Box under the members menu - and you'll even see links to the nearest branches of the Banks where you can deposit.