READINGS for 2006-10-09
DON?T JUST WALK BY
?and when he saw him he passed by on the other side. ? Luke 10:31

When you see someone lying on the road, don?t just walk by.
He just may be your child (or your sister, or your mother?)
When a family member is hurting, and we don?t even bother investing our time to pay attention, to listen, to care?
Because we?re in a hurry. Because we?re busy. Because we have no time.
For example, I believe that many families miss a great blessing from God when they don?t eat together. Or when they eat together, but with the TV set ruling the dining room.
When that happens, then they?re not able to listen to each other?s stories of pain and joy but let Steven Spielberg tell his stories instead.
Don?t just walk by.
Ask about Junior?s scraped knee. Listen to how Kathy?s crush ignored her today. Share the pain on how Billy?s teacher insulted him.
You may be surprised who your neighbor is. Bo S.
REFLECTION:
Spend time talking with a family member that you haven?t talked with for a long time.

Lord, You call me to love my neighbor. Open my eyes and tell me who my neighbor is today.
1st READING

Galatians 1:6-12

Paul is in damage control mode. He has heard that some false prophets and teachers have seduced the Galatians away from the Gospel and so he writes to them to call them back to the true faith. Being a pastor or preacher is not an easy life. It involves the hardship and toil of discipling people in their faith to the point that they can do the same with others. Until we reach that goal, the work of evangelization in a person?s life is not yet complete. Paul toiled for months and sometimes years in the communities he founded in order to raise up leaders to take over from him. In some places he was more successful than others This is just a part of life. Note, though, how Paul is not going to give up his community without a fight and doing all that is in his power to call them back to the true faith.

6 I am amazed that you are so quickly forsaking the one who called you by [the] grace [of Christ] for a different gospel 7 (not that there is another). But there are some who are disturbing you and wish to pervert the gospel of Christ. 8 But even if we or an angel from heaven should preach [to you] a gospel other than the one that we preached to you, let that one be accursed! 9 As we have said before, and now I say again, if anyone preaches to you a gospel other than the one that you received, let that one be accursed! 10 Am I now currying favor with human beings or God? Or am I seeking to please people? If I were still trying to please people, I would not be a slave of Christ. 11 Now I want you to know, brothers, that the gospel preached by me is not of human origin. 12 For I did not receive it from a human being, nor was I taught it, but it came through a revelation of Jesus Christ.

P S A L M

Psalm 111:1-2, 7-8, 9-10

R: The Lord will remember his covenant for ever.

1 I will give thanks to the LORD with all my heart in the company and assembly of the just. 2 Great are the works of the LORD, exquisite in all their delights. (R) 7 The works of his hands are faithful and just; sure are all his precepts, 8 reliable forever and ever, wrought in truth and equity. (R) 9 He has sent deliverance to his people; he has ratified his covenant forever; holy and awesome is his name. 10 His praise endures forever. (R)
G O S P E L

Luke 10:25-37

The parable of the Good Samaritan is one that we should never lose sight of in regards our relationship with the world, particularly those who have no faith in Jesus. It is essential that we interact with such people as how else will they hear or see the Gospel in action? It is through the witness of our lives that they will be drawn to Jesus. When they see us go above and beyond the call of duty to help others, they will have to be impressed by our commitment and the generosity of our love. Let us pray that we will be faithful to this calling and never miss an opportunity to give witness to the Gospel of love and mercy.

25 There was a scholar of the law who stood up to test him and said, ?Teacher, what must I do to inherit eternal life?? 26 Jesus said to him, ?What is written in the law? How do you read it?? 27 He said in reply, ?You shall love the Lord, your God, with all your heart, with all your being, with all your strength, and with all your mind, and your neighbor as yourself.? 28 He replied to him, ?You have answered correctly; do this and you will live.? 29 But because he wished to justify himself, he said to Jesus, ?And who is my neighbor?? 30 Jesus replied, ?A man fell victim to robbers as he went down from Jerusalem to Jericho. They stripped and beat him and went off leaving him half-dead. 31 A priest happened to be going down that road, but when he saw him, he passed by on the opposite side. 32 Likewise a Levite came to the place, and when he saw him, he passed by on the opposite side. 33 But a Samaritan traveler who came upon him was moved with compassion at the sight. 34 He approached the victim, poured oil and wine over his wounds and bandaged them. Then he lifted him up on his own animal, took him to an inn and cared for him. 35 The next day he took out two silver coins and gave them to the innkeeper with the instruction, ?Take care of him. If you spend more than what I have given you, I shall repay you on my way back.? 36 Which of these three, in your opinion, was neighbor to the robbers? victim?? 37 He answered, ?The one who treated him with mercy.? Jesus said to him, ?Go and do likewise.?

my reflections
think: It is through the witness of our lives that others will be drawn to Jesus.
________________________________________________________
_________________________________________________________
God?s special verse/thought for me today________________
_________________________________________________________

T O D A Y ? S BLESSING LIST
Thank You Lord for: ____________________________________
_______________________________________________________
READ THE BIBLE IN ONE YEAR 2Maccabees 7-9
A ?TOPSY-TURVY? TEACHING
Our Gospel today is no other than the well-known ?Parable of the Good Samaritan? Surely that is the title we have been accustomed to. But upon deeper reflection, and particularly by putting ourselves in the shoes of the Jews in whose context this parable was originally delivered, can there indeed be such a thing as a ?good Samaritan?? Given the well-known historical background of the hostility between the Israelites and the Samaritans, the answer is no. The juxtaposition of the two words, the adjective and the noun, is linguistically outrageous and offensive.
Of course, titles and headings given in published Bibles are not part of the original Word of God. Even then, if indeed we have given such a title to this parable, then it is only indicative (in the spirit of Jesus Himself) of the topsy-turvy world which He came to bring about with His radical teachings. Summarizing the content of this parable, John Dominic Crossan wrote of such a revolutionary point of view put forth by Christ. ?When good (clerics) and bad (Samaritan) become, respectively, bad and good, a world is being challenged and we are faced with polar reversal.?
Again, if only to highlight this stunning and disarming reversal, we note the two questions framing the parable. The first is the one found at the beginning; and the second is towards the end, serving as Jesus? prelude to his conclusion. The first goes, ?And who is my neighbor?? The second, ?Which of these three, in your opinion, was neighbor to the man who fell in with the robbers?? Notice now the great turnaround which Jesus made. In the first question by the lawyer, the focus is on the self, asking who my neighbor is. In the second one by Jesus, the focus is on the other (that is, the man who fell in with the robbers), asking who acted as a genuine neighbor to him. In other words, Jesus is saying, ?You?re asking the wrong question. It?s not at all a matter of distinguishing groups of people, classifying them into neat boxes, identifying and labeling those you are supposed to love and those you don?t. It?s rather a question of who are those to whom you can be a neighbor. Forget about your religion and theology; just look around you. So many are suffering, in need, victims of injustice. What are you doing for them? Fr. Martin M.

REFLECTION QUESTION:
Are we and our own worlds ready to be turned over by the Lord?s bottomup and radical teaching?

Prepare me Lord for Your marvelous plan.
Sts. Dennis, Rusticus & Eleutherius, martyrs, pray for us.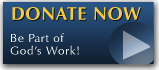 The FEAST is one of the happiest places on earth.

Click Here to find a Feast near you!
KERYGMA TV! is BACK
KERYGMA TV is on a new time slot and new channel Sundays 8 a.m. at IBC 13
Need Counseling? No Landline?
Now, you can use your mobile phone to call a friend for counseling at 09228407031. Or you may call our landlines 7266728, 7264709, 7259999 Mon-Fri 24-hrs, Sat 6am-5pm, Sun 6am-10am
BO BLOGS!
Go to Bo's Official Site and read his almost daily blog! Its not news, but thoughts and musings of Bo Sanchez. Get to know Bo in a more personal way --and find out what it means to live the life of a preacher. You get to enrich your faith as well.
DONATION
Remember to always donate your "first fruits"-not the last. Click on the "Donation" Box under the members menu - and you'll even see links to the nearest branches of the Banks where you can deposit.