READINGS for 2006-10-08
ISAIAH
"Let the children come to me; do not prevent them, for the kingdom of God belongs to such as these.? ? Mark 10:14

Isaiah is a little boy who definitely knows how to pray to our Heavenly Father.
While the priest celebrates mass, he mumbles his own incomprehensible prayers to God as if co-celebrating the mass. When the choir sings, he never fails to compete with them, singing self-made songs that only he can sing & understand.
When we pray the rosary, we sit him on his high chair to keep him from running around and distracting us but this does not prevent him from shouting his own petitions as if creating his own version of the rosary.
When we pray as a family, he always wants to be present. He prays with us and utters his own requests with words that have never been known to man.
He is just less than two years old and he definitely knows how to catch God?s attention. His words may be unintelligible to us but the Lord surely knows what He?s talking about. He has developed a direct line to God, His Almighty Father and has a secret language spoken straight from his heart to God?s heart.
I?m thankful Isaiah belongs to our family.
I believe he intercedes for us. With him as an intercessor, how can God resist him? Jopay A.
REFLECTION:
Let us go before the Lord like little children. Persistent. Expectant. Honest. Pure.

Lord, silence my mind and let my heart speak to you in prayer.
1st READING

Genesis 2:18-24

Human beings are made to live in community with one another. The most profound sense of communion is found in the union of husband and wife in the Sacrament of Marriage. This does not mean that we should avoid solitude because it is good for us to be on our own at times in order to reflect upon the direction of our lives. However, there is a fundamental human need for community ? to be with others. We see this first in the trinitarian nature of our God. Let us seek to live in this type of unity with God and one another for this is our ultimate destiny.

18 The LORD God said: ?It is not good for the man to be alone. I will make a suitable partner for him.? 19 So the LORD God formed out of the ground various wild animals and various birds of the air, and he brought them to the man to see what he would call them; whatever the man called each of them would be its name. 20 The man gave names to all the cattle, all the birds of the air, and all the wild animals; but none proved to be the suitable partner for the man. 21 So the LORD God cast a deep sleep on the man, and while he was asleep, he took out one of his ribs and closed up its place with flesh. 22 The LORD God then built up into a woman the rib that he had taken from the man. When he brought her to the man, 23 the man said: ?This one, at last, is bone of my bones and flesh of my flesh; this one shall be called ?woman,? for out of ?her man? this one has been taken.? 24 That is why a man leaves his father and mother and clings to his wife, and the two of them become one body.

P S A L M

Psalm 128:1-2, 3, 4-5, 6

R: May the Lord bless us all the days of our lives.

1 Blessed are you who fear the LORD, who walk in his ways! 2 For you shall eat the fruit of your handiwork; blessed shall you be, and favored. (R) 3 Your wife shall be like a fruitful vine in the recesses of your home; your children like olive plants around your table. (R) 4 Behold, thus is the man blessed who fears the LORD. 5 The LORD bless you from Zion may you see the prosperity of Jerusalem all the days of your life. (R) 6 may you see your children?s children. Peace be upon Israel!
2nd READING

Hebrews 2:9-11

Jesus accepted His Father?s will to leave the glory of heaven and dwell for a short while on earth. Christian missionaries, for the last 2000 years, have accepted a similar call and left home, family and friends to place their lives solely in the service of the Church?s mission to proclaim the Gospel to the ends of the earth. Let us pray for these men and women who leave all and also intercede that this generation will also raise up missionaries to continue the work of proclaiming the Gospel. Holy Spirit, inspire within each of our hearts a zeal for the Kingdom of God that will overcome any hesitation as to the cost involved in laying down our lives for You.

9 but we do see Jesus ?crowned with glory and honor? because he suffered death, he who ?for a little while? was made ?lower than the angels,? that by the grace of God he might taste death for everyone. 10 For it was fitting that he, for whom and through whom all things exist, in bringing many children to glory, should make the leader to their salvation perfect through suffering. 11 He who consecrates and those who are being consecrated all have one origin. Therefore, he is not ashamed to call them ?brothers,?
G O S P E L

Mark 10:2-16

We live in a world where respect for the dignity and meaning of the Sacrament and institution of marriage is fast waning. This is a tragedy as it undermines the basis of all human society, namely the stability of the nuclear family. The more that society tampers with the marriage and, consequently the stability of the family, the more it will experience social disorder and problems with things such as drugs, alcohol abuse, broken relationships, AIDS and so on. If we want to address these problems, let us address the seeming lack of commitment in today?s society for couples to make their marriages work. Let us prepare people better and also provide early formation for newly married couples as they face the struggles of living a committed marital life.

2 The Pharisees approached and asked, ?Is it lawful for a husband to divorce his wife?? They were testing him. 3 He said to them in reply, ?What did Moses command you?? 4 They replied, ?Moses permitted him to write a bill of divorce and dismiss her.? 5 But Jesus told them, ?Because of the hardness of your hearts he wrote you this commandment. 6 But from the beginning of creation, ?God made them male and female. 7 For this reason a man shall leave his father and mother [and be joined to his wife], 8 and the two shall become one flesh.? So they are no longer two but one flesh. 9 Therefore what God has joined together, no human being must separate.? 10 In the house the disciples again questioned him about this.11 He said to them, ?Whoever divorces his wife and marries another commits adultery against her; 12 and if she divorces her husband and marries another, she commits adultery.? 13 And people were bringing children to him that he might touch them, but the disciples rebuked them. 14 When Jesus saw this he became indignant and said to them, ?Let the children come to me; do not prevent them, for the kingdom of God belongs to such as these. 15 Amen, I say to you, whoever does not accept the kingdom of God like a child will not enter it.? 16 Then he embraced them and blessed them, placing his hands on them.

my reflections
think: Human beings are made to live in community with one another.
________________________________________________________
_________________________________________________________
God?s special verse/thought for me today________________
_________________________________________________________

T O D A Y ? S BLESSING LIST
Thank You Lord for: ____________________________________
_______________________________________________________
READ THE BIBLE IN ONE YEAR 2Maccabees 4-6
SABBATH PAUSE
My weekly time with God
THANK YOU LIST
Things to be grateful for from the past week
________________________________________________________________
________________________________________________________________
_________________________________________________________________
SPECIAL NEEDS
Things to ask God for in the coming week
________________________________________________________________
_________________________________________________________________
________________________________________________________________
HIDDEN TREASURE
Most important word God told me this week
________________________________________________________________
_________________________________________________________________
_________________________________________________________________
JESUS? MINISTRY OF EMPOWERMENT
The Gospel today is made up of two paragraphs, seemingly unconnected. The first is about divorce, the second is Jesus and the children.
Knowing a bit of the background of Jesus? time makes us appreciate His teaching on divorce. He was departing from the usual rabbinic law when He declared, ?Whoever divorces his wife and marries another commits adultery against her....? According to the law of the rabbis then, adultery could be committed only against a man. It was one-sided, biased, chauvinist and anti-feminist. No wife could issue a bill of divorce on her husband.
Now, we have here Jesus stating that whichever man divorces his wife and marries another commits adultery. Adultery can also be committed against a woman! In other words, Jesus is elevating the status of the wife to the same dignity of the husband, woman to the same rank as man. Now as if that was not enough, Jesus now also extends this ?empowerment? of others to kids as well, not only to women. How is that?
Because similar to the bias against women was that against children. It is not a surprise therefore that in our Gospel ?people were bringing their little children to Jesus to have him touch them, but the disciples were scolding them for this.? Immediately after this is an observation on Jesus? reaction: he became ?indignant.?
Erase from your minds those cute paintings which have been made on this Gospel scene, with Jesus surrounded by kids looking sweet. It must have been, instead, almost chaotic. And Jesus must have been angry (which is but a synonym for indignant) that His disciples prevented the kids from approaching him. Probably those disciples thought they were doing Jesus a favor. But Jesus intended something more.Yes, just as He did with women, Jesus is now also empowering children. Those who in fact enjoyed no rights at all in Jewish society are now being presented to adults as models, paradigms of behavior in order to make it to the Kingdom of God.
If that is so, then our Lord is empowering each of us too. We are all next in the long line of an ?empowerment ministry.? And it means that each of us too should, in imitation of Jesus, be constantly vigilant on behalf of the disadvantaged and marginalized in our society. Fr. Martin M.

REFLECTION QUESTION:
Do I empower those around me to seek growth?

May I continue to seek the ways that you wish me to Grow.
Sts. Sergius and Bacchus, martyrs, pray for us.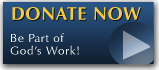 The FEAST is one of the happiest places on earth.

Click Here to find a Feast near you!
KERYGMA TV! is BACK
KERYGMA TV is on a new time slot and new channel Sundays 8 a.m. at IBC 13
Need Counseling? No Landline?
Now, you can use your mobile phone to call a friend for counseling at 09228407031. Or you may call our landlines 7266728, 7264709, 7259999 Mon-Fri 24-hrs, Sat 6am-5pm, Sun 6am-10am
BO BLOGS!
Go to Bo's Official Site and read his almost daily blog! Its not news, but thoughts and musings of Bo Sanchez. Get to know Bo in a more personal way --and find out what it means to live the life of a preacher. You get to enrich your faith as well.
DONATION
Remember to always donate your "first fruits"-not the last. Click on the "Donation" Box under the members menu - and you'll even see links to the nearest branches of the Banks where you can deposit.